Bigg Boss
Bigg Boss 13: 'Tum Dono Ko Maine Use Kar Liya', Siddharth To Shehnaaz And Arti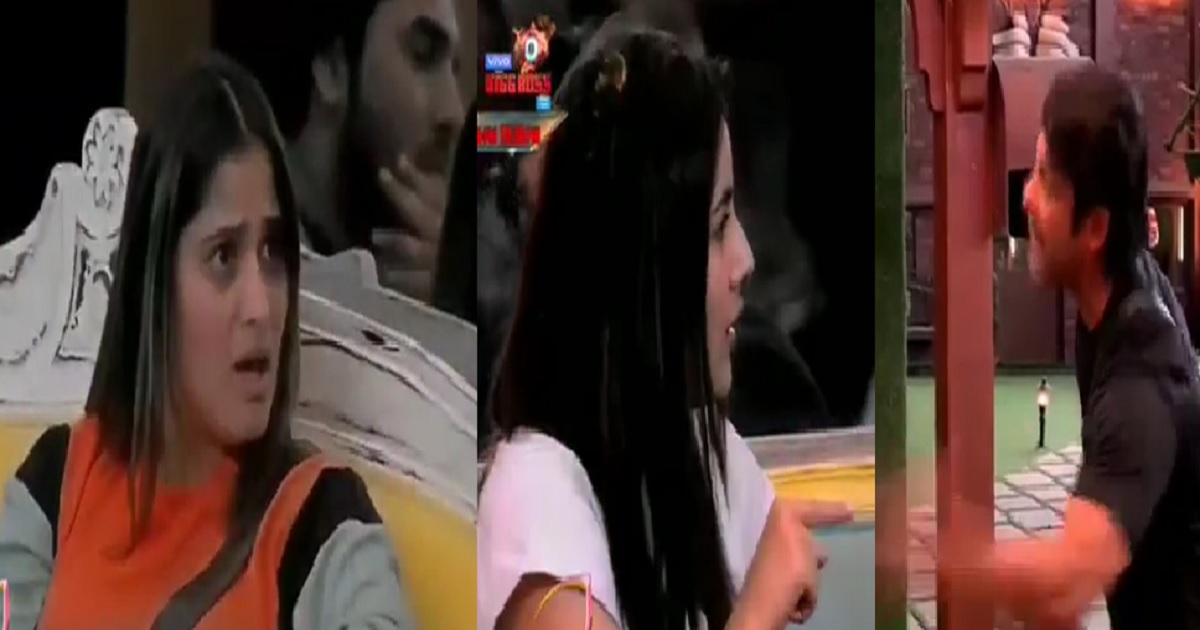 In the last week of Bigg Boss 13, Shehnaaz and Siddharth bond has become stronger and they are not leaving any stone to unturn to bring a smile on viewers' faces. They doing lots of fun together and talking about kids, NASA and calling each other imagining they are outside the house.
https://www.instagram.com/tv/B8OYJmkFRJG/?utm_source=ig_web_copy_link
https://www.instagram.com/tv/B8Qvt5kln4C/?utm_source=ig_web_copy_link
All the contestants are doing their best to bag a spot in the top five. Rashami Desai, Sidharth Shukla, and Asim Riaz are the members of the Elite Club, and also included in the top five. Four contestants left and only two spots are available.
In today's promo, we saw Sidharth Shukla give immunity to Paras Chhabra leaving Shehnaaz and Arti in shock. This means he is safe this week and is surely making it to the next week.
https://www.instagram.com/tv/B8QoauNAjDt/?utm_source=ig_web_copy_link
Sidharth Shukla who shares a very great bond with Shehnaaz Gill and is a very good friend of Arti Singh did not save these two. Instead, he picked Paras Chhabra and repaid the favour.
This has disappointed Shehnaaz and Arti. Earlier, we saw Asim Riaz adding fuel to the fire by saying that Sidharth didn't pick those who stood by him from start. Now, we have a video of Arti and Shehnaaz fighting with Sidharth.
https://www.instagram.com/p/B8QZ2DdBnQV/?utm_source=ig_web_copy_link
In the video we see Shehnaaz and Arti talking to Sidharth which turns into a big fight. Arti states that she has been the one who has always saved him and Sidharth loses his calm. Sarcastically he states that the ladies can become 'bicharies' and that he used them in the game. This made Asim laugh wittily when Shehnaaz fights with Sidharth.
We also Shehnaaz taking Sidharth side and fights with Asim, and also say Arti Ki "Asim tuje Weak smajta hai toh usne tuje chuna."
https://www.instagram.com/p/B8QlS4lHo3o/?utm_source=ig_web_copy_link