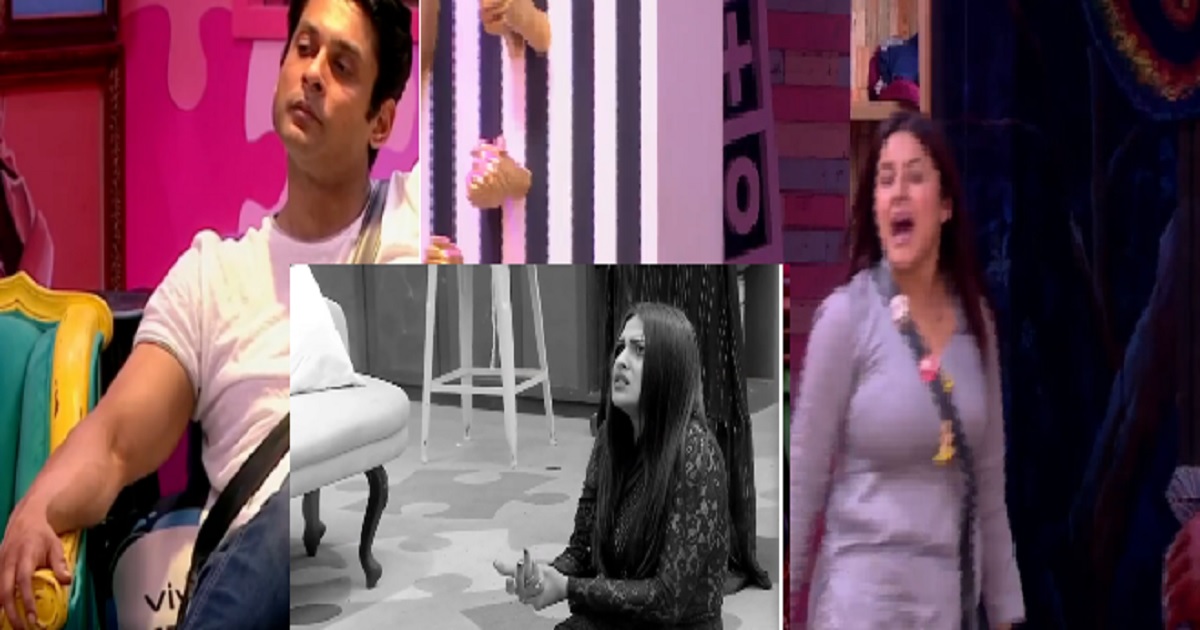 The task for captaincy this week will bring out the competitive spirit in the contestants and they will be seen fighting hard for themselves. With the majority request, Siddharth stood for captaincy from getting nominated.
Shefali  Jariwala is a Sanchalak who has to give a fair decision in the game.  The four competitors are Siddharth Shukla, Hindustani Bhau, Shehnaaz, and Himanshi Khuranna. All four have to hold the corner of the captaincy frame and the one who does so for the longest becomes the captain of the house.
When the task started Shehnaz goes to the washroom and she gets disqualified. Shehnaz returns but Shefali repeats the rule. Even Hindustani Bhau and Sidharth Shukla get into an argument and Bhau leaves the frame.
Later, Himanshi Khurana and Sidharth left, Himanshi blames him for putting all the weight on her side. Later she loses grip and falls. This makes Asim angry and he starts screaming on Sidharth for pushing her. Himanshi got scratches. Siddharth gets angry and tells her she doesn't know what pulling means, and calls her a 'gawar'.
Read More: Bigg Boss 13: Shehnaaz Gill Gets Jealous Of Aarti, Angry Man Siddharth Reaction Is Winning hearts
https://www.instagram.com/tv/B5KPUxGAdq_/?utm_source=ig_web_copy_link