Bigg Boss
Bigg Boss 12 Day 1: Hina Khan and Hiten Tejwani in the Bigg Boss 12 house!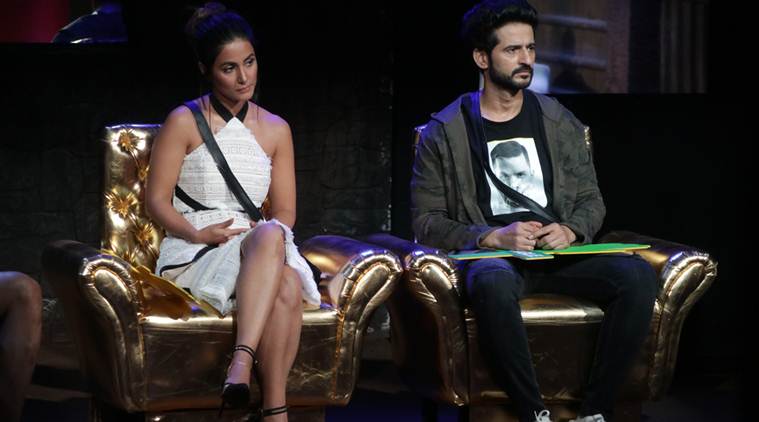 Bigg Boss 12 begun with a bang and it got clear that this season is more about commoners and lesser about the celebrities! With only six celebrities in the show this time, there is huge suspense on the fact as to how will the show drive its TRP! Well, the anxiety ends now since the Day 1 in the Bigg Boss 12 house was super duper entertaining and it seems that this season shall break the records of all the previous seasons in the amount of controversies, issues and fights that seem to take place this season! Yesterday were the first task cum nominations of the season and we had Hina Khan and Hiten Tejwani in the panel, acting as Sanchalaks!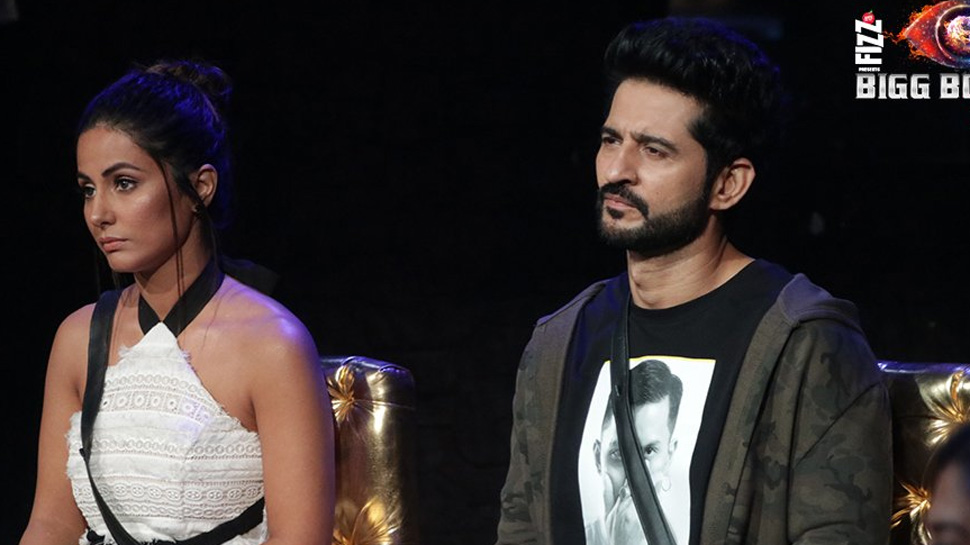 A source earlier had revealed the reason why Hina Khan and Hiten Tejwani entered the Bigg Boss 12 house saying, "The contestants would be asked to name two weak jodis among the lot. Both the jodis would then have to debate among themselves on why they deserve to be in the game. Hina and Hiten will play moderators and have an important part to play in the nomination. They will also be sharing their knowledge and experiences with the housemates. The special segment was shot on Sunday, and the episode will air tonight"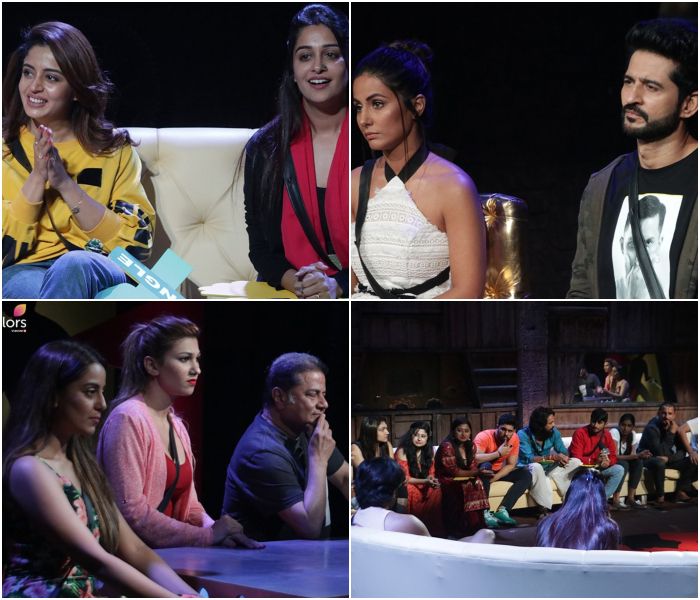 Well, what actually happened in the episode was that The first task of Bigg Boss 12 called 'BB Press Conference' which will have a huge impact in the nomination process was announced. After every gong, one single contestant will challenge one Jodi who they think is weaker than them. At the press conference, both the singles and Jodis will need to defend themselves stating why they are not weak compared to the other in front of the housemates (playing the role of press) and Sanchalaks i.e. ex-contestants Hina Khan and Hiten Tejwani. The deciding factor will lie in their hands.
The celebrity from previous seasons involvement right from the first week makes beleive that Bigg Boss 12 will surely give high volt entertainment!