Bigg Boss
Bigg Boss 11: Vikas Gupta and Shilpa Shinde ' s ShiKas Shippers Want Them To Get Hitched ASAP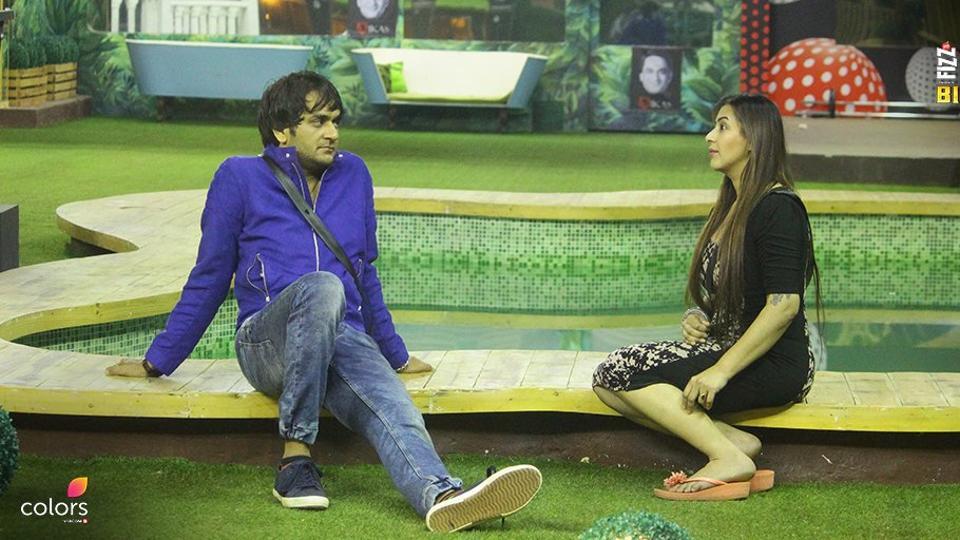 In every season of Bigg Boss we get to see some chemistry. In this season we got to see some hot chemistry of Bandgi kalra and Puneesh Sharma but more then them ShiKas (Shilpa-Vikas) got more fame. There fans want them to get hitched asap. What grabbed everyone's attention was that Vikas dressed-up for finale episode in black glittering tuxedo sitting next to Shilpa Shinde who look jaw-dropping gorgeous in beige gold gown. The two who entered in Bigg Boss house together will be sitting together for the finale episode.
Recently Kamya Punjabi used the term #ShiKas in her post on twitter. Have a look:
The best journey so far #VikasGupta n #shilpashinde woh aanson bhi sachhe, woh gussa bhi sachha woh pyaar bhi sachha..hope u 2 stay friends forever!Ant bhala toh sab bhala.. yes its da first time i m using this word #ShiKas 😇 good luck for tomorrow ❤️@lostboy54 @shindeshilpas

— Kamya Shalabh Dang (@iamkamyapunjabi) January 13, 2018
Her this tweet went viral among Shikas shippers. They are glad that now people from industry are noticing the nok-jhok chemistry of Shilpa and Vikas which is way too very cute.
I seriously thought Vikas would go on her knees after seeing her mother. But he went down aur actually break down where he saw himself kissing Shilpa.
And how Shilpa came running from the bathroom was just 💞❤
A great day for #ShiKas and they really got what they wanted

— Shruti Sharma (@Shrutis93) January 13, 2018
https://twitter.com/Shruti__Khanna/status/952247233138716673
Get married yar… Looking each other 😍😍
My 💖💖 beats 4 #Shikas
Shilpa Shinde For The Win

— Farheen 🇧🇬 (@liveajoyfullyf) January 13, 2018
https://twitter.com/yusramazhar1/status/952242900800327681
https://twitter.com/AnandTr42096991/status/952239582912790528
These changes are because they came to know today that vikas have feelingss for shilpa.. Haha.. #Shikas #BB11
Shilpa shinde For the win https://t.co/fIQB7aMdw7

— Soundarya_bharadwaj (@Soundaryabaradw) January 13, 2018
Vikas and Shilpa's journey is nothing less than any TV series or Bollywood plot where hero and heroine hated each other at very start. Heroine didn't left any stone un-turned to trouble the hero but slowly-slowly they started sorting their things out and one days hero comes with a master stroke and win heroines heart, ending with 'Happily ever after' note. This is not it! Shikas shippers came up with trend #ShiKasKiShaadi who want Shilpa Shinde and Vikas Gupta to get hitched. They are using this trend to express their feelings for Shikas.
Whom do you want to win Bigg Boss 11 among Shilpa Shinde, Vikas Gupta, Hina Khan and Puneesh Sharma? Do tell us your answer in comment section below. Stay tuned with us for all updates about bigg Boss contestants.