Bigg Boss
Bigg Boss 11: Puneesh Asked Bandgi To REMOVE HER CLOTHES, What Happened Next Is UNBELIEVABLE!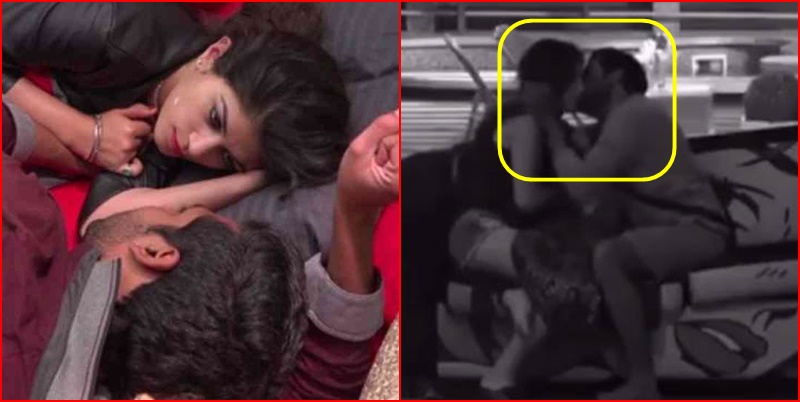 Bigg Boss 11 is literally the most controversial season of them all. It is not looking to stop anytime soon. Although this season of Bigg Boss will be known for constant fight and arguments, there is one couple also. Yes, you guessed it, right. We are talking about Puneesh and Bandgi, who are grabbing lots of headlines inside as well as outside Bigg Boss house. Their romance started as fake but eventually turned into real at least that what it looks like now.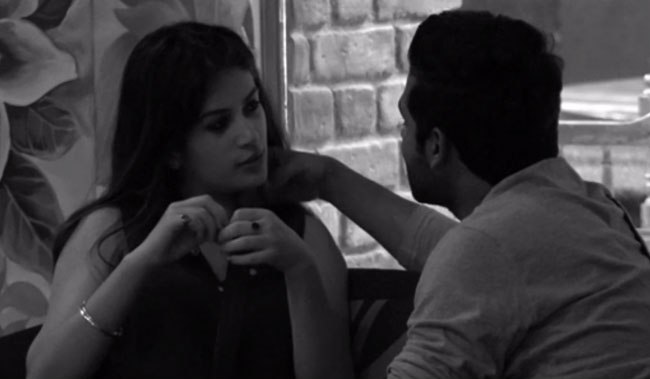 Their romance has become a hot topic, their constant coziness and make out session is getting lots of attention, but for all wrong reasons. Their romance is on such high, that Bigg Boss Season 11 has become a show, which you can't watch with your family.
On Weekend Ka Vaar, host Salman Khan warned Puneesh and Bandgi indirectly to be careful of what they do in the house, as the show is being watched by parents as well. But it looks like the couple has listened to the advice from one year and threw it from other. A current video is the proof of the same.
Currently, a video featuring Puneesh and Bandgi is going viral on the internet and multiple social media platforms. In the video, Puneesh and Bandgi are having dirty talks after the light in Bigg Boss house went off. We are unable to hear everything said in the video, but we did get something out of it.
In the video, Puneesh and Bandgi are seen sitting on the sofa, where he asks her to unbutton her shorts and he would remove his T-shirt. She hesitates initially, then Puneesh asks her not to waste any time and hurry up. Then, Bandgi calls him Selfish. She also said that it is becoming very difficult for him to sit on the sofa for 5 minutes, where they used to sit till 4 am.
Bigg Boss is known for romantic couples, there have been multiple couples in the house. But Bandgi and Puneesh have taken their romance to a whole new level. They have crossed all the limits. We wonder what will happen once they come out of the Bigg Boss house. If they are doing all these things for the game, I don't want to say much. It is really shameful and pathetic to do such things.
What do you think about Puneesh and Bandgi? Are they doing everything right on the show? Tell us your comment in the comment section down below.