Bigg Boss
Bigg Boss 11: Hina Khan's Demands Before Entering The House Got "REJECTED"
Bigg Boss 11 has kick-started a new season with a bang. Bigg Boss 11 is once again hosted by none other than Salman Khan himself. Its premiere was spectacular and grand. Judwaa 2 cast including Varun Dhawan, Jacqueline Fernandez, and Taapsee Pannu graced the opening episode. The first episode of Bigg Boss 11 was filled with entertainment. The viewers would have enjoyed the episode thoroughly.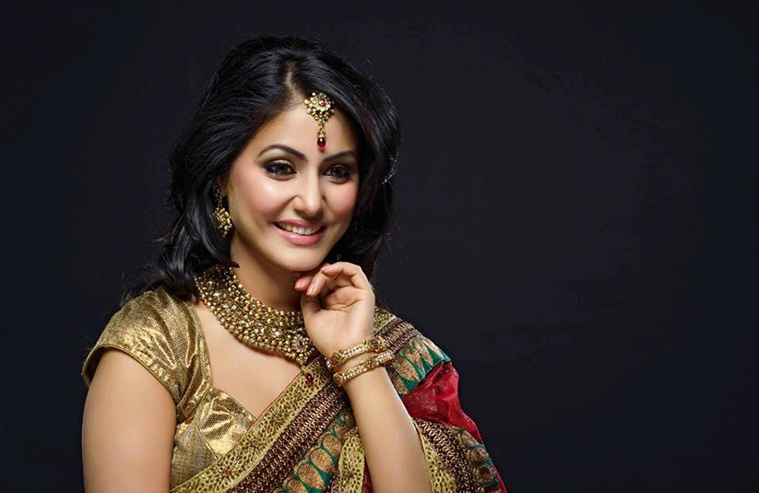 The makers of the show have been able to get some interesting and controversial contestants inside the house. A total 18 contestants entered the Bigg Boss house this time. Actress Hina Khan put up a new demand in front of crew suddenly, which was later rejected by the crew member.
According to an entertainment portal, Hina Khan wanted to eat food that she brought. But, as she was waiting in her vanity for a long time, her food became very cold. She wanted to heat her food and ordered one of the team to bring her a microwave in her vanity. Her demands were outright rejected by the crew and told her, " This is the Bigg Boss house and your demands will not be taken into consideration."
Hina Khan got disturbed with this incident and started cursing the format and rules of the show. If actress can't handle this much situation and started throwing tantrums, what will happen to her inside the house? Bigg Boss is known for challenging its contestants in every manner. The actress is going to do much better than that to stay in the Bigg Boss house for a long time.
Keep visiting this space for latest Bigg Boss Update.