News & Gossip
Hina Khan Gets BASHED For Calling Sakshi Tanwar "Bhengi"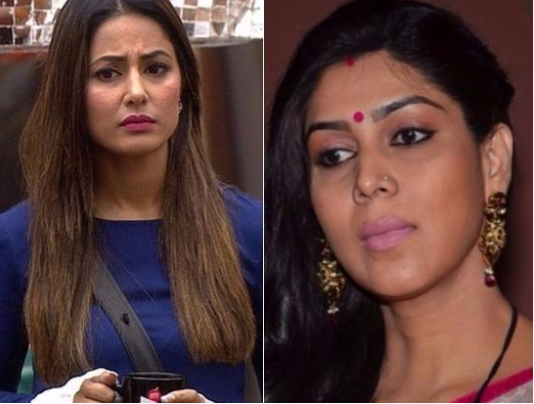 The popular reality TV show "Bigg Boss" is famous for his crazy contestants and their weird behaviour. Every season has got a single contestant who have proved to be so wacky that they have been remembered for eternity.  The most controversial contestant Hina Khan has been garnering hatred outside the house with people on social media calling her, "Vamp of the Season". The actress has been in the limelight for all the wrong reasons.
After several fights, Hina Khan is now in the limelight for making a comment on 'Dangal' fame actress Sakshi Tanwar and calling her cock-eyed. The actors Gauhar Khan and Kamya Punjabi have slammed the actress for her remarks on Sakshi Tanwar. All know that the latter is the most celebrated star of the telly world.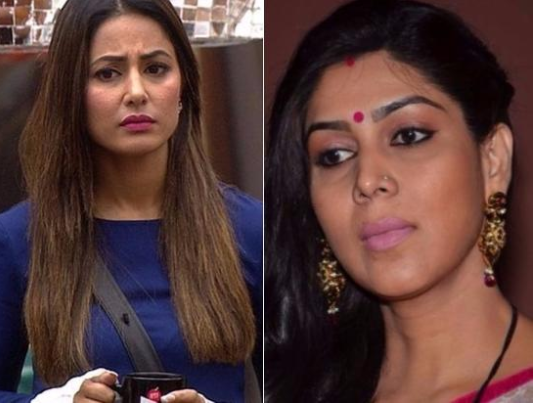 Actress Kamya Punjabi has lashed out at Hina and said that the actress is not capable of taking the popular household name Sakshi Tanwar. She tweeted,
Acchaii aur tameez toh seekhi nahi, math karna seekha hota toh aaj jhoote ghamand me aake kahi gayi baat pe log itna haste nahi..Lol!!! Allah sabko tarakki de…. Ameen!! Ghamand be aaj tak kisi ka kuch bhalaa nahi kiya.. sakshi tanwar u are beautiful💛

— Gauahar Khan (@GAUAHAR_KHAN) November 29, 2017
What do you think? Share your thoughts on the comment section below. Stay glued for more spicy news.