News & Gossip
'Bangistaan Release Postponed a Good Decision,' says Riteish Deshmukh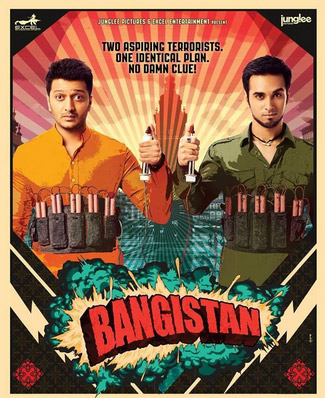 The popularity of Salman Khan and the finesse of Rajamouli have shown their powers at the box office. Yes, Salman's Bajrangi Bhaijaan which released last week and Baahubali which released two weeks ago, have had an incredible run at the box office which has forced the producers of Riteish Deshmukh starrer Bangistaan to delay the release of their film. Bangistaan was first due to release on 1st August but now it has been postponed by a week to an 8th August release.
Riteish Deshmukh though, feels that this is a good decision taken by the producers. The actor at a recent press conference said, "The fact is that Baahubali and Bajrangi Bhaijaan are doing great business at the box office. I think it was the right call by the producers. A film should get a fair chance. If it is better for the film, then why not? I feel that by postponing the film by one week, probably we'll have a better showcasing."
Baangistan has been directed by Karan Anshuman and also stars Pulkit Samrat and Jacqueline Fernandez.