Bigg Boss
Bigg Boss 11: Bandgi Kalra Criticizes Crowd For MISBEHAVING With Hina Khan And Luv Tyagi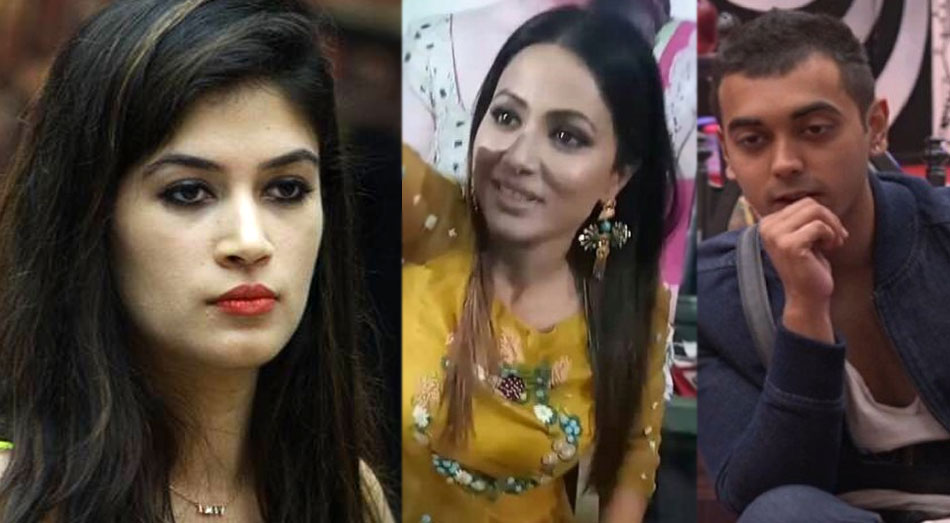 As of now, you may have heard what all happened when contestants Hina Khan, Shilpa Shinde, Vikas Gupta and Luv Tyagi went to a mall in Navi Mumbai for Vote appeal. The mall task met with several controversies. A huge crowd gathered to support their favorite contestants. The crowd turned berserk and called Luv Tyagi Bailbudhhi. If that was not enough, a fan pulled Hina Khan's hair when she was moving towards the cage. These shocking behaviors have received huge flake from fans as well as celebrities. Now, ex-Bigg Boss 11 contestant Bandgi Kalra has shared her opinion on her Twitter handle.
Bandgi Kalra has some strong words for the fans, who pulled Hina's hair and disrespected Luv Tyagi.  She has spoken in support of her fellow contestant Hina Khan and Luv Tyagi.
Bandgi took to Twitter and expressed her frustration on the crowd. She wrote, "Whatever happened with hina's hair that pulling and all and whatever happend with luv where people calling him bailbudhi was VERY VERY WRONG !! If you don't like a person that's ok but don't disrespect them or hurt them by your words"
Here is Bandgi's Tweet:
https://twitter.com/BandgiK/status/949290446710337537
In the meantime, the fate of Shilpa Shinde, Hina Khan, Vikas Gupta and Luv Tyagi will be decided today. One of them will leave the house in tonight's episode.
Who will be out of the house? Tell us your thoughts in the comment section down below. Keep visiting this space for latest juicy Bigg Boss 11 news.