Bollywood
'Bahubali: The Conclusion' Trailer: The Magnum Opus Is MAGNIFICENT!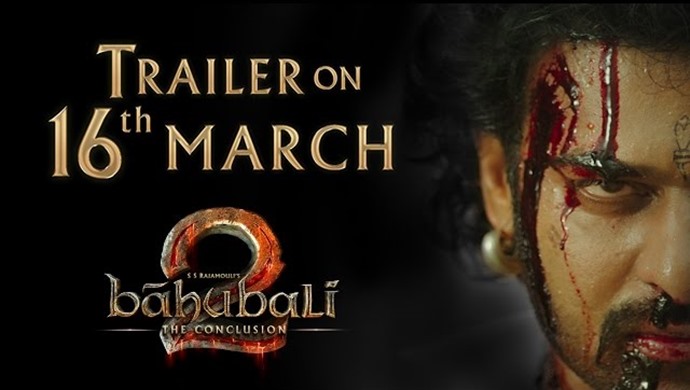 Since the first film of the Bahubali franchise, 'Bahubali: The Beginning' has left the audience hanging off the cliff of curiosity, the one question everyone wanted an answer to was 'Why did Katappa kill Bahubali?' The question has been the central element for a number of theories as to why could Katappa have committed the heinous crime of killing the honorable Bahubali and we've had our social media feeds flooded with memes referring to the cliffhanger! But now we know when our long wait would come to an end asd the trailer of the mangum opus of the second film of the Bahubali franchise 'Bahubali: The Conclusion' has finally been released!
Here are some of the stills from the trailer which looks twice as grand and promising than the first:
The trailer offers a brief insight of what this magnum opus has in store for its fans who have been nothing but curious to know what led a loyal Katappa to kill a beloved and valiant Bahubali who loved his people and left no stone upturned to protect his kingdom. The most chilling scene in the trailer apart from the fight sequences is the scene where Bahubali confesses to Katappa that he is sure that no danger will befall him until Katappa has his back and then the camera zooms in on Katappa's guilt-ridden expression.
The film is all set to hit the silver screens on the 28th of April 2017 and it has just made us all the more anxious to watch out for this phenomenal film.
Though the first film minted a huge 600 crore at the box office, SS Rajamouli admitted that the film made no profit and the box office collection only covered the film cost of the film. But with all the pent up excitement, we're sure the audience will pour in to give the film a bigger opening than the first part and a higher box office number!
We can't wait for April already!
Watch the trailer here:
Watch Also: Filmymantra's REACTION to the 'Bahubali: The conclusion' Trailer – 
https://youtu.be/8cDGQrRcuaA