News & Gossip
Bachchans Host Party For Naina and Kunal, Invite Aamir, Hrithik and Gauri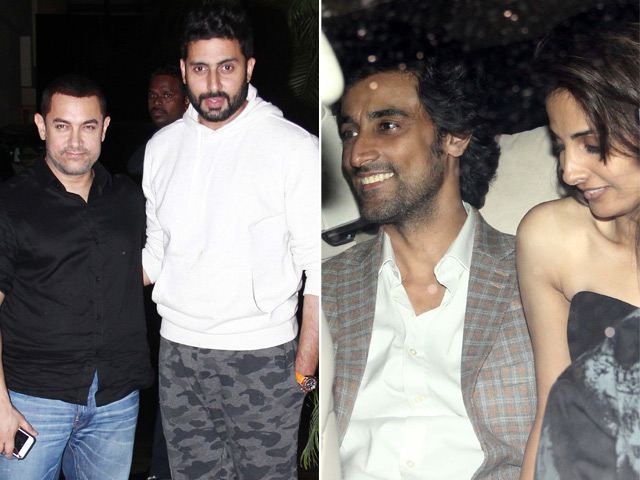 Bachchans Host Party For Naina and Kunal, Invite Aamir, Hrithik and Gauri
The Bachchan residence in Mumbai was the party destination for the creme de la creme of Bollywood on March 1. The party was in honour of newlyweds Naina Bachchan and actor Kunal Kapoor, who married in a private ceremony on February 9 in Seychelles. Naina is Amitabh Bachchan's niece.
The party, with Naina's cousins Abhishek Bachchan and Shweta Nanda playing hosts, was a 'close friends only' affair and was attended by Aamir Khan, Hrithik Roshan, Gauri Khan, Riteish Deshmukh and others.
Aamir Khan, who was also spotted at a charity fashion show the same day, was in a simple jeans and black shirt look. The actor, who is currently preparing for his film Dangal, in which he plays the role of a wrestler, was looking slightly bulkier than usual. However, Aamir wife, filmmaker Kiran Rao, compensated fashion-wise in a bling top teamed with denims.