News & Gossip
Baba Ramdev Got Brutally Trolled For Patanjali Swadeshi SIM Cards, They Are Hilarious!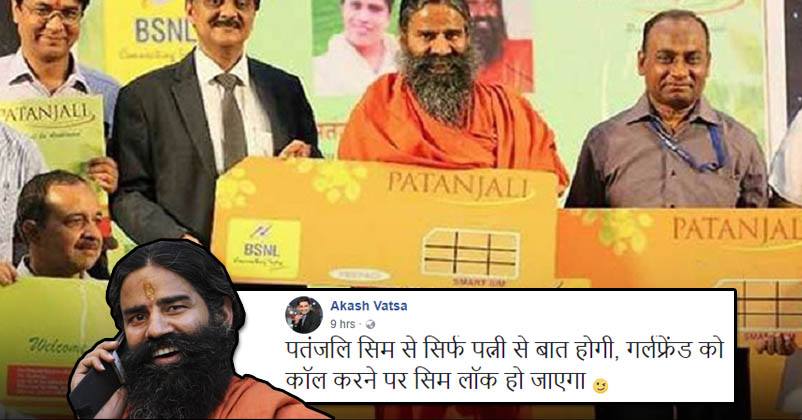 Baba Ramdev is one of the most prominent figures in the country. His brand Patanjali is inarguably one of the most popular brands, which offers almost everything. Gradually, it is expanding its reach to various other products. Now, it is all set to take on the telecom industry. Yup, you read it absolutely, right! Baba Ramdev has collaborated with BSNL and launched new SIM cards named Swadeshi Samriddhi SIM cards.
These SIM cards will offer free calling along with 2 GB of data. Currently, this SIM card is available exclusively for Patanjali employee. We'll have to wait for sometimes to know when these SIM cards are going to be available for the normal people. Buzz is that it will be launched for everyone in the coming months.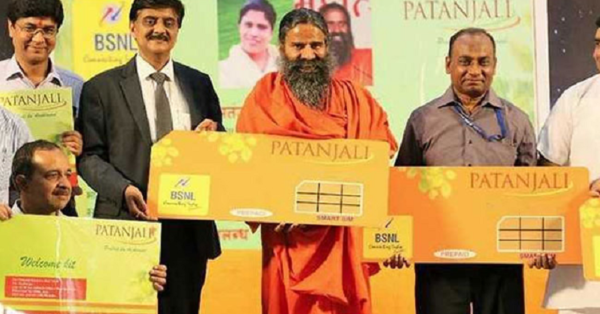 According to the reports, the people using Swadeshi Samriddhi SIM cards can avail 10% discount on all Patanjali products. In order to use the SIM cards, customers will have to recharge it with just Rs. 144. Once the recharge is done, they can use it seamlessly. The offer includes:
1. Unlimited calls
2. 2GB Data
3. 100 SMS
The offer is valid for one month. The user willing to take this SIM will have to submit the required document and get it. It is a good initiative from Baba Ramdev, however, this doesn't mean that trolls won't have fun with it. They are trolling Baba Ramdev left, right and centre. Some of the comments are simply hilarious. We bet you'll burst into laughter reading these comments.
This Is How They Reacted:
Baba Ramdev's Patanjali is launching SIM cards. Pehle hair tel ko competition diya aur abhi air tel ko.#BakwasPuns

— Bade Chote (@badechote) May 29, 2018
https://twitter.com/yours_darsh/status/1001316668012818432
Ad of #PatanjaliSim be like:-
It has quality of honey,which purifies your voice as #SweetSelfie to ur face.
It has high internet speed because it has virtue of neem leaf which protects it from slow down.@yogrishiramdev @Ach_Balkrishna @BSNLCorporate pic.twitter.com/0O2iaQruzf

— RÊŒvÉ© BʜʌʀɗwÊŒj (@bhardwajravi69) May 28, 2018
https://twitter.com/ameershahul/status/1001058398090158080
when u insert patanjali sim card in ur phone pic.twitter.com/zcoNhOtyz4

— Arun Lol (@dhaikilokatweet) May 29, 2018
If you send "Hey bitch wass up!" through patanjali sim , it will be delivered as "अरे प्रिये कैसे हो?"

— डी.के. (@itsdhruvism) May 29, 2018
Meanwhile Sudhir Chaudhary-
"Patanjali SIM card is totally made up of herbal elements which rules out any possibility of radiation while using it. It can also be located 250 mts. below the ground even in switched off condition and can be traced just by doing Bhramari Aasan".

— Manish Manubansha (@M_Manubansha) May 29, 2018
https://twitter.com/ShubhamSGeete/status/1001069211047944192
https://twitter.com/TrollModii/status/998974314853556225
If you try and send nudes on Patanjali sim, it directly reports to your parents.

— Hustle Minhaj (Rohit) (@rohshah07) May 29, 2018
What do you think of the new Swadeshi Samriddhi SIM cards? Tell us your thoughts in the comment section down below.