News & Gossip
As Exit Poll Hints BJP Majority, These Hilarious Memes Perfectly Describe The Situation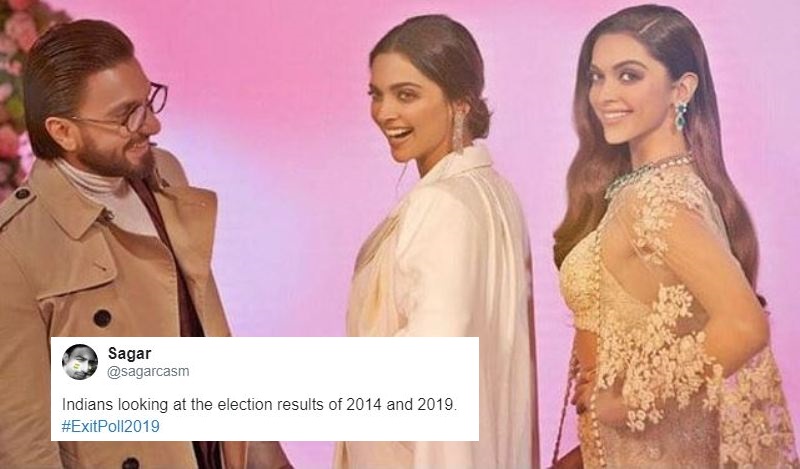 After more than a month of bickering and constant campaigning, Lok Sabha Election 2019 concluded yesterday. As soon as the seventh phase of the poll ended, news outlet started revealing the exit poll results. Almost all the exit polls are giving BJP led NDA clear majority with the least being 267 and highest being 367. If the exit polls have anything to go by, Prime Minister Narendra Modi is expected to get a second term.
As usual, Twitter is flooded with countless memes and jokes regarding the exit polls. Some of them even take a sly dig at Congress for their poor performance as per exit polls 2019. First of all, look at some of the funniest memes available on Twitter.
After watching #ExitPoll2019 pic.twitter.com/vdjTn2UqVe

— लंकापति (@chiri_mamu) May 20, 2019
https://twitter.com/ManikandaramanP/status/1130281214235951104
#ModiAaGaya
After seeing #ExitPoll2019 @narendramodi to other parties especially @INCIndia pic.twitter.com/uEY5RqBgQd

— Sachin (@208Sachin) May 20, 2019
https://twitter.com/WaizArd20/status/1130309464970498048
BJP Government. #ExitPoll2019 pic.twitter.com/dI4NO3Wz3a

— Sagar (@sagarcasm) May 19, 2019
https://twitter.com/smaalvika/status/1130350838184939520
https://twitter.com/moratalks/status/1130327286647967745
https://twitter.com/akashbanerjee/status/1130377019152326656
Indians looking at the election results of 2014 and 2019. #ExitPoll2019 pic.twitter.com/5c42CQBsGk

— Sagar (@sagarcasm) May 19, 2019
https://twitter.com/bajirao_ballal/status/1130150308309622784
As millions of people in the country voted to select the new prime minister of India, exit polls give a clear picture of Modi wave. Despite several allegations made by Congress and opposition parties, Narendra Modi seemed to have defied and still emerge as a winner. His powerful persona and lack of Prime Minister Candidate from opposition might be the reason behind such a result.
Nevertheless, we should not take these exit polls so seriously, as it has a tendency to go horribly wrong. We just have to wait a few more days to know the actual results on May 23, this week.