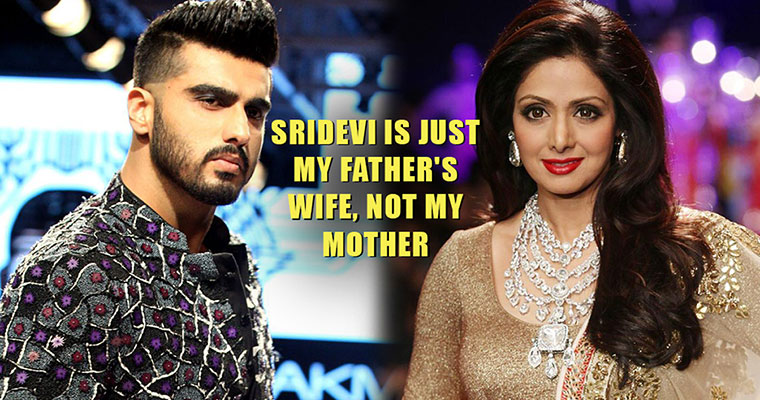 Legendary actress Sridevi sudden demise has shocked the nation. She suffered from massive cardiac arrest. As of for now, except Sanjay Kapoor no one gave any official statement. Sanjay Kapoor flew back to Dubai to help Boney to bring Sridevi's dead body back to India. Arjun Kapoor who happens to be stepson of Sridevi rush back to Mumbai to be with his sister- Janhvi and Khushi. Several speculations are made that Arjun never share warm relationship with his stepmom Sridevi. Reports suggest that Arjun had grudges against his stepmom Sridevi. Finally Arjun opened up about his cordial relationship with Sridevi.
On being asked if he had something against Sridevi, he said that:
I am sure I've had various degrees of emoitions against her (Sridevi) and him (Boney Kapoor). I only look forward. I try make it a point not to dwell on what could have, what should have…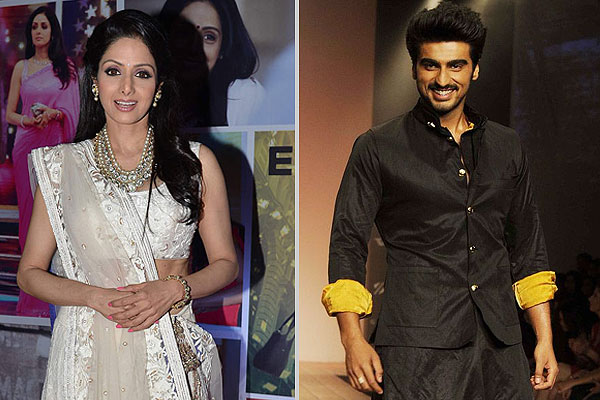 When he was asked about his relationship at that moment with Sridevi, he had said:
It's very cordial. I respect anybody in my father's life the same way because he would expect me to do that. So I respect her and don't wish ill towards anyone. That's how I follow…
When asked about the reports that she is quite encouraging of Arjun's career and chats with her, Arjun clarified:
I am sure she is but not me per se. As in, I've never sat down face to face with her and had a chat about how she liked my work or is she following. I am sure she is, but we never had like… I am sure I've spoken to you more in this interview than I might have about my work with her. You know it's one of those, there is a decent understanding of two people to maintain a certain equation because we love a certain man who is in between both of us, as simple as that.
May Sridevi's soul rest in peace. Stay tuned with us for more updates!