News & Gossip
Arjun Kapoor: If Taimur interests people every day, then my marriage speculation is not a big deal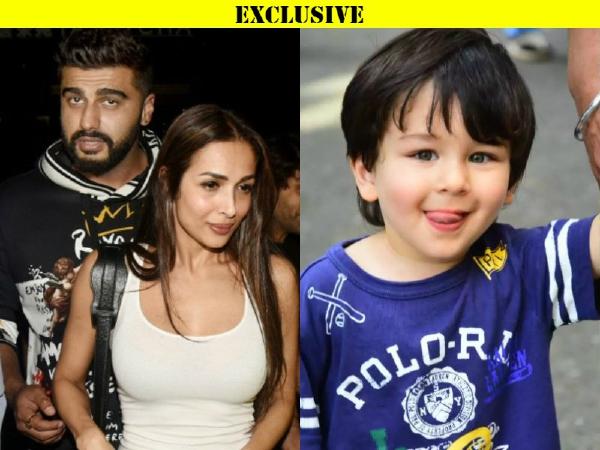 Arjun Kapoor and Malaika Arora's being a couple rumour has been surfacing since quite a long time now and the entire industry and the fans are confused about the relationship status of the two. From holding hands on a reality show to flying off on secret getaways, Malaika Arora and Arjun Kapoor are currently making a lot of noise for their alleged relationship. While all this long the two have kept mum over their relationship rumour, these days it seems that Arjun and Malaika are becoming comfortable about their public appearances! Their families have got along well and the buzz had reported that the duo might get married in a church this summer! However, Arjun Kapoor who is busy promoting his movie India's Most Wanted and shooting for his movie Panipat has recently said that his marriage speculations are not a big deal!
https://www.instagram.com/p/Bm6NdqgnLOD/?utm_source=ig_embed
On being asked about the rumour that spread that Malaika Arora and Arjun Kapoor were getting married in April 2019, he said, "Ya, I don't blame anybody because what happens is…it's again like how you said ki Ranveer ne period picturein ki toh mujhe usse poochne chahiye, toh Ranveer ne aur kuch mere doston ne shaadi ki toh mujhe bhi kar leni chahiye. Listen it's part of the job. You guys are supposed to do what your editors want you to do. I don't think anybody is dying to know every single day but what happens is there are speculations because I guess you get clicks. You get conversations and chatters. I mean if Taimur does that to people then I think my marriage speculation is not such a big deal. But, in all fairness, I think the media's been respectful, they've given me the space to come out and be comfortable. So, I will not hide anything beyond. If I do get married, I will tell everybody."
https://www.instagram.com/p/BupSSa-hIVA/?utm_source=ig_embed
"I think my family wouldn't like it if I got married hiding it from the world. We come from a place where we are inclusive in our celebrations. So, genuinely if there is something to speak about I will. Aur waise bhi main har interview mein kehta hoon main Panipat ki shooting kar raha hoon aur main ganja hoon toh log shadi ke baad is situation mein aate hain toh main shadi ke dauran toh nahin rehna chahunga. So, there is time, let me enjoy myself. You guys have allowed let us be for so long I hope it continues. And when the time is right, I will speak about our future plans", he added.
Stay tuned for more updates!