News & Gossip
Anup Jalota Sings Sunny Leone's Baby Doll For Women In The House, Got Brutally Trolled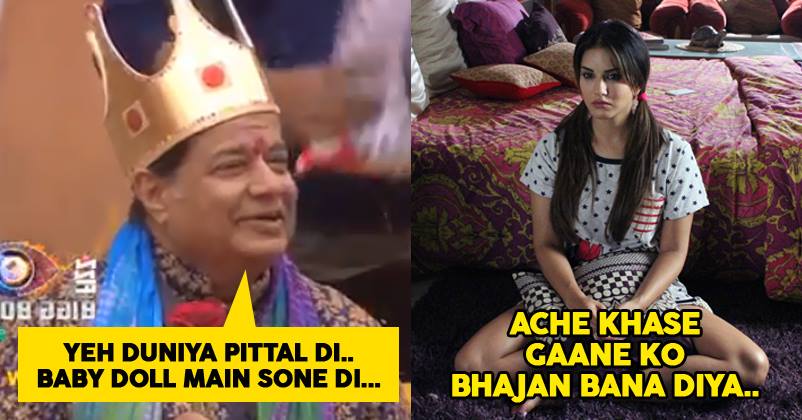 Anup Jalota has become the most talked about Bigg Boss 12 contestants, all thanks to the complete image change inside the house. He became the most trending topic when he announced that he is in a relationship with 37-year younger Jasleen Matharu at the premiere. This news came as shock to everyone including Salman Khan and fans. His relationship has been one of the most discussed topics inside and outside of Bigg Boss house.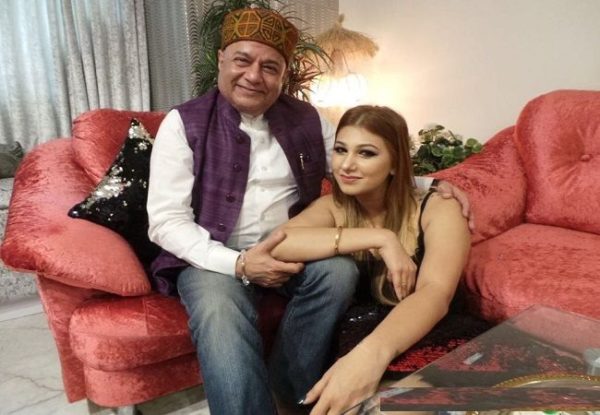 Now, a video is going viral on social media, which shows Anup Jalota singing Sunny Leone's popular track Baby Doll from Ragini MMS 2. In the video, women contestants can be seen shaking legs to the tune of Anup Jalota.
The funniest part about the song is that he sang the song like a Bhajan, not an item number. Everyone inside the house seemed to have liked the song.
Watch The Video:
https://twitter.com/Soniahuria/status/1042616809843777536
Twitter is having a field day. They are making fun of Anup Jalota for singing an Item number despite being a veteran bhajan singer. Some of them are also slamming him for his age. Some of them even warned Jasleen to be careful as her boyfriend might find another girl. Several other fans are appreciating him for his rocking persona and believe he'll have a great journey.
This Is How Twitter Reacted:
जिस उम्र में लोग सही से पकड़ नही पाते "लोटा"..
.

.

.

उस उम्र में लड़की पटा लिए "अनूप जलोटा"…!!!
😝😝😝

— BIKASH MISHRA (@anibik) September 20, 2018
https://twitter.com/sanisan59027293/status/1042651537867264000
https://twitter.com/raj65463602/status/1042619013262503936
https://twitter.com/scooby_235/status/1042658789491499009
https://twitter.com/abhioz4/status/1042671104643555328
Jasleen Sambhalo anup ji ko… Banda haath se nikalta jaa raha hai 😂….Direct Sunny Leone 😂😂😂😂#BiggBoss12

— Rubina Dilaik TEAM 💎 (@RubinaDilaikTM_) September 20, 2018
जनाब तो भद्द पिटवाने ही आये हैं #BB12 #BiggBoss12 #BiggBoss

— Atul Ranjan (@Atul8Ranjan) September 20, 2018
🤣🤣🤣🤣🤣 kuch b bhajan se direct sunnu

— Uttam🇮🇳🚩🚩🚩 (@raj65463602) September 20, 2018
https://twitter.com/KOmania97/status/1042634828238082048
😂😂😂ab ye kya h …. …raja banaya h kya 🤣🤣🤣 hamara Raja kaisa ho
😃Anup Jalota jaisa ho 😋😋😋😋
Hamari Rani Kasi ho…
Sunny Leone jasi ho 😄😄😄😄

— siya (@cosmosleos) September 20, 2018
Watch Video:
https://youtu.be/Rpl_3njYvAM
What do you think? Tell us your thoughts in the comment section down below. Stay tuned to this space for all Bigg Boss updates.