Trending
Ankita Lokhande makes us believe – "True Love Exists!" | Opinion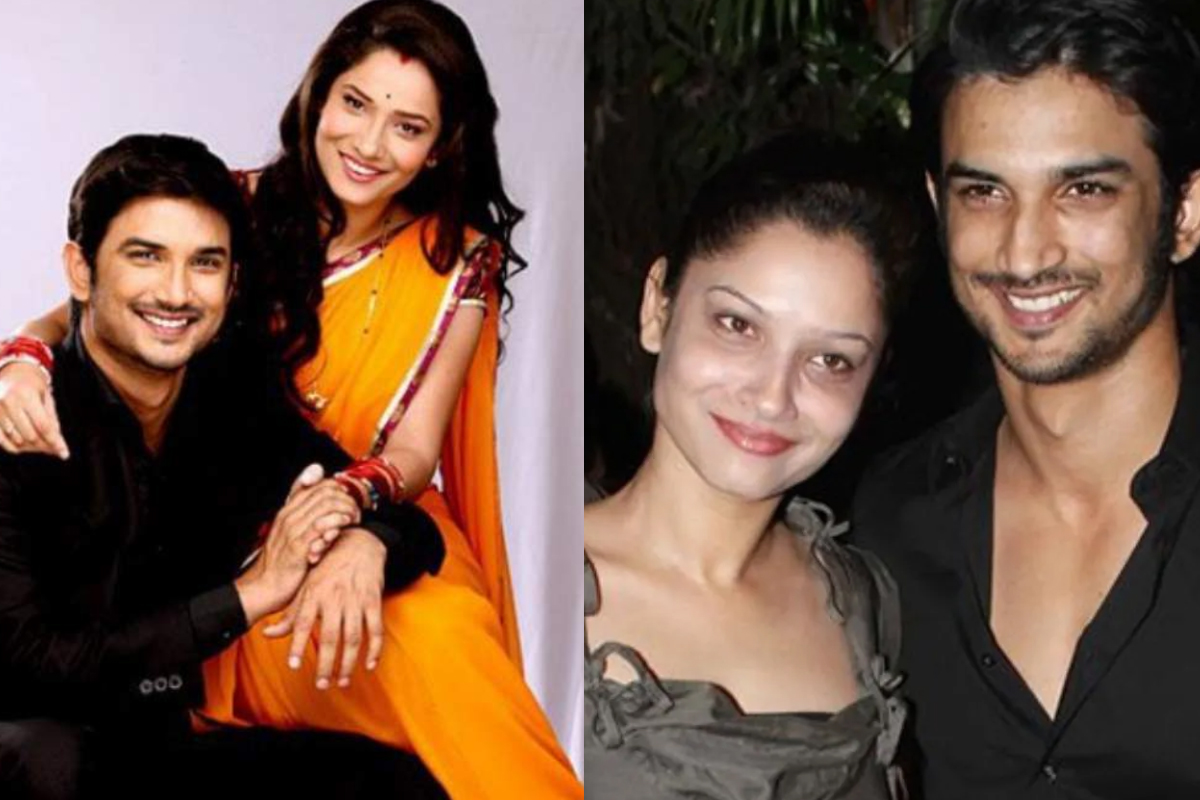 Ankita Lokhande is one woman who has proved the real meaning of love from time and again! The ex-girlfriend of late Bollywood actor Sushant Singh Rajput was with the Kedarnath actor when he had started his television journey and she is standing like a pillar with his family members, even now, when he has left for heavenly abode.
Both Sushant and Ankita were seen together in one of the most popular television daily soaps, Pavitra Rishta. Their innocent yet intense chemistry was so charismatic that they were tagged as the 'best jodi' of the television industry back then. Manav and Archana (their characters from Pavistra Rishta) were so famous that people love watching them together on award shows and during live performances. This was the time when they started dating in their real life too!
Sushant moved ahead and entered Bollywood. Ankita continued enjoying her television stardom and they were happy together. But unfortunately, the differences between them grew gradually and both mutually decided to part ways after seven long years of togetherness.
There might have grudges between the two but both kept them inside their heart and never talked bad about each other in public. Sushant entered into a relationship with Rhea Chakraborty but Ankita remained silent. She, however, maintained a good report with Sushant's family members.
Then one unfortunate day, Sushant was found hanging at his Bandra apartment in Mumbai. Ankita was shattered and the same was seen in the photos when she went to meet Sushant's family members. Ankita made us believe in 'true love' once again and she stood strong at every point when it came to demanding justice for Sushant.
In a media interview, when asked why she didn't go to see Sushant in the hospital, Ankita said, "Sir, I couldn't see Sushant lying that way. Instead I thought it is better to stay with his father and family who needed support. Its impossible for me to see Sushant like that. I didn't have the courage."
Ankita, even, had visited Bihar to the late actor's house and supported his family. She was in a state of complete shock for a few days as it was really hard for her to believe that Sushant is no more. Sources close to Sushant and Ankita also believe that the Kai Po Che! actor was in a much better company when he was with Ankita. She was sensible and always supported Sushant in whatever decisions he took in his life. She always showed him honestly what was good and bad for him.
After Sushant's death, his father KK Singh said, "I only knew about Ankita. And, she stayed firmly with us in this period of tough time."
Ankita has kept raising her voice for justice to Sushant and his family members. She keeps tweeting about the development in Sushant's case.  She is one person who knew Sushant in and out and she strongly believes that a fighter like Sushant can never commit suicide.
In a media interview, Ankita said, "Sushant was never the person to commit suicide and depression was not his kind of word."  She silently loved him and stood beside him. Sources say that Ankita still didn't remove Sushant's nameplate from her house! She truly proved in today's world where dating is common, true love even exists!
And for Ankita Lokhande, the impeccable Sushant Singh Rajput was "child of God" as she referred to him in a picture she shared on her Instagram post.