News & Gossip
Amul Takes A Dig At Fuel Price Hike Bollywood Style, It is Seriously Funny!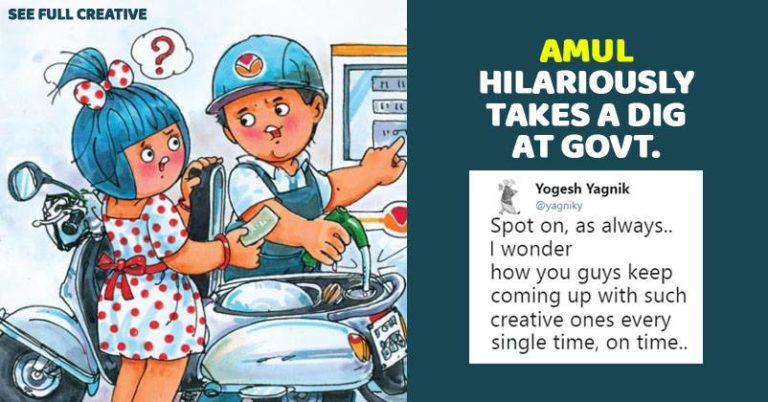 Price of petrol and diesel in the country is increasing at a rapid pace, which has made people talking about their growing concern. They fear the consequences it will have on commodity prices and common people. If it keeps increasing at this pace, common people will have to walk rather than buying petrol. Petrol price in India is at an all-time high.
Amul has one of the best creative minds when it comes to the cartoon, they are known for expressing their views on every situation in the most hilarious way possible. It has become a brand, which can convey its message in the most fun way. So how can they stay behind form the most burning topic in the country, the fuel price hike? Once again, they have proved that they are best in the business.
In the latest ad, Amul girl can be seen at a petrol bunk looking helpless as she gives her hard-earned money to buy petrol. The text on the cartoon reads, "Fuel Aur Kaante". At the same time, they are encouraging people to buy Amul products as it gives energy at an affordable price.
View Picture: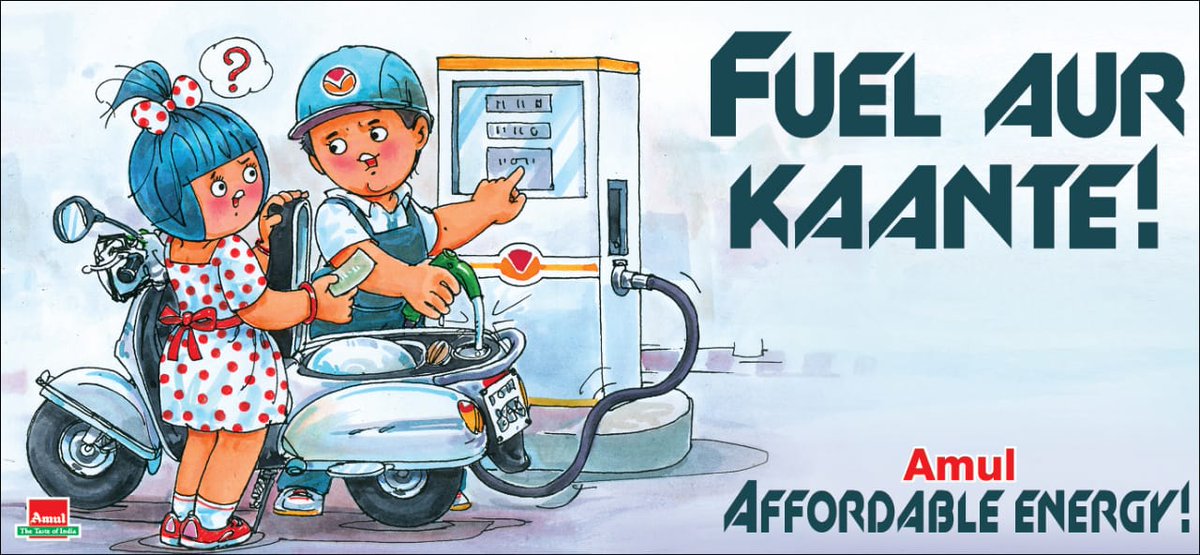 The official Twitter handle of Amul tweeted the picture with a caption that reads, "#Amul Topical: Petrol prices hit all time high!"
#Amul Topical: Petrol prices hit all time high! pic.twitter.com/U1pWTlodwa

— Amul.coop (@Amul_Coop) May 23, 2018
Twitter is once again in love with Amul and praising their creative minds. They even remind Amul of the constant increase in their prices too.
This Is How They Reacted:
1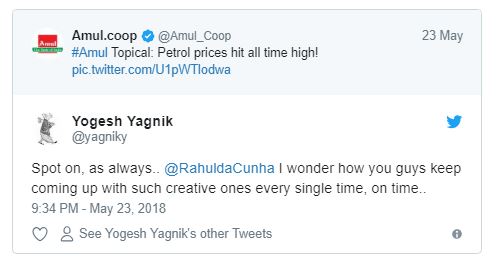 2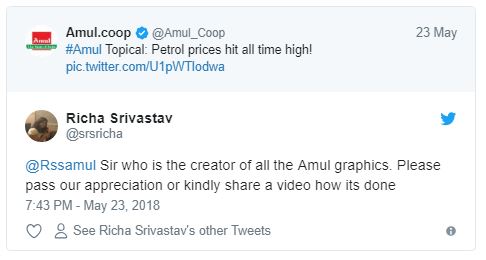 3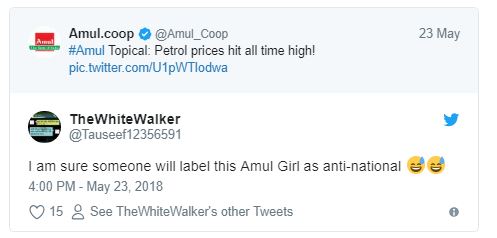 4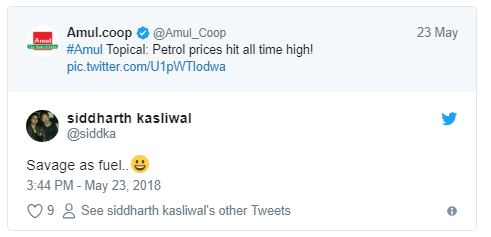 5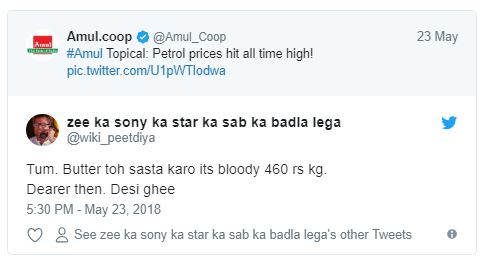 6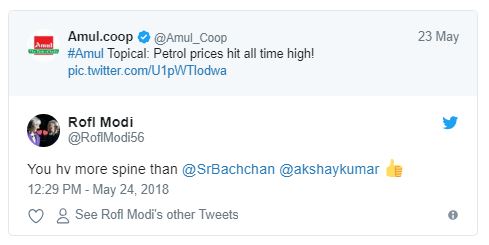 7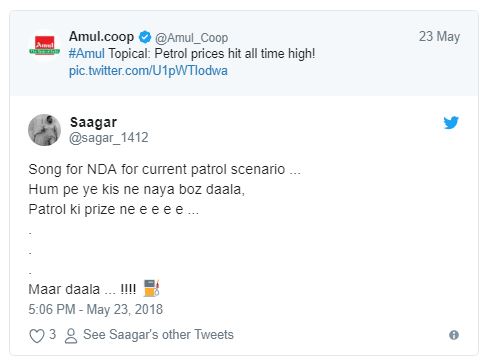 8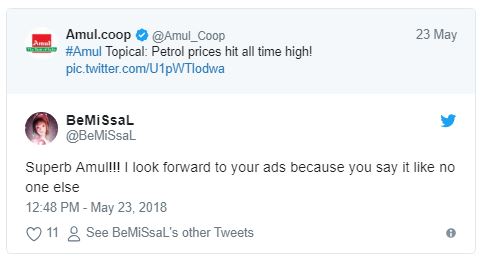 9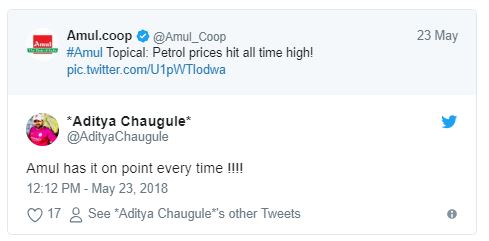 10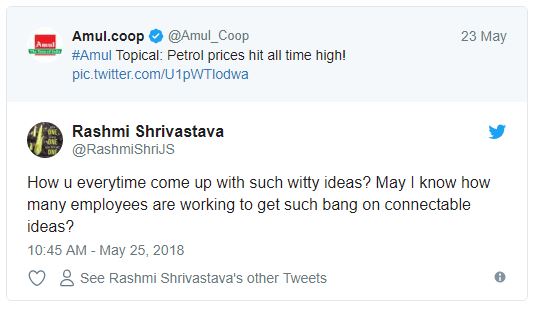 What do you think of this cartoon? Tell us your views in the comment section down below.