News & Gossip
Amitabh Bachchan Got Brutally Trolled For Asking Twitter To Increase His Followers Again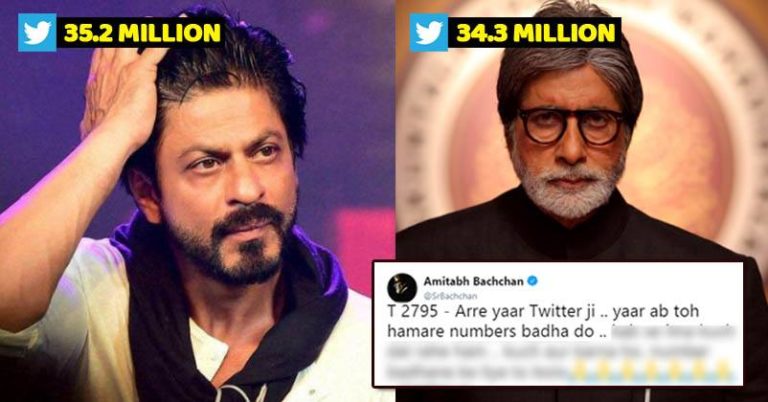 Amitabh Bachchan is not happy with Twitter once again. The veteran actor has once again shown his frustration with the popular micro-blogging site.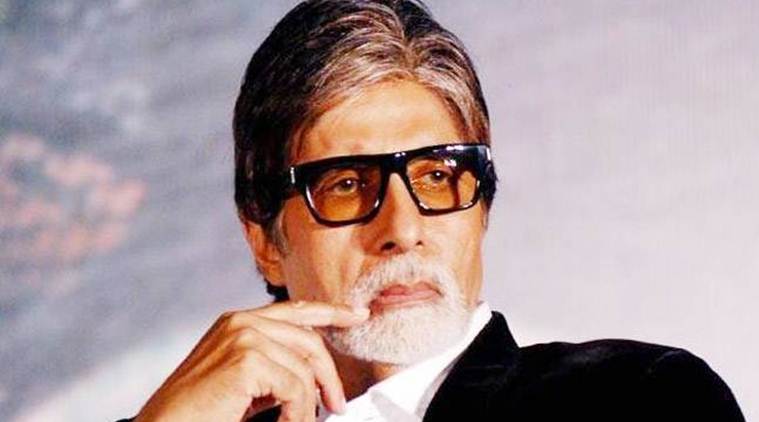 A few months back, the number of Big B's followers was reduced to 32 million, which was much less than SRK's followers. During that time, he took to Twitter to share his disappointment even warned that he would quit Twitter.
He tweeted, "T 2599 – TWITTER ..!!!??  you reduced my number of followers .. !!??HAHAHAHAHAHAHA .. !! thats a joke .. time to get off from you .. thank you for the ride .. 😠😠😠 .. there are many 'other' fish in the sea – and a lot more exciting !!"
https://twitter.com/SrBachchan/status/958763306075877377
Once again, Mr Bachchan is miffed with Twitter. This time, he says that his follower's count is constant and not increasing despite the all the activity. A few days back, he tweeted,
"T 2793 – Dear Twitter Management , its quite amazing how you manage to keep numbers of followers CONSTANT, & not moving AT ALL despite maximum activity !!👏👏👏👏👏.. well done !! I mean how do you keep the score board from not moving despite every ball being hit for a 6 !!"
https://twitter.com/SrBachchan/status/991765511728852992
Since the problem continued, Big B once again tweeted,
"T 2795 – Arre yaar Twitter ji .. yaar ab toh hamare numbers badha do .. kab se itna kuch dal rahe hain .. kuch aur karna ho, number badhane ke liye to bolo🙏🙏🙏🙏🙏🙏🙏 .. TJKBM !!!"
https://twitter.com/SrBachchan/status/992482035305365504
If we look at Big B's recent Twitter outburst, it is pretty clear that he is not that happy with the micro-blogging site. It would be interesting to see how Twitter handle this situation.
In the meantime, fans are not too happy with Mr Bacchan. This time, netizens are trolling him left, right and centre. Check out some of the selected tweets right here.
1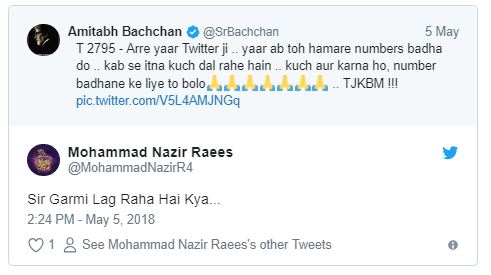 2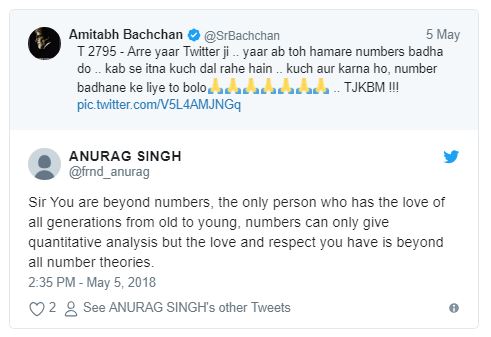 3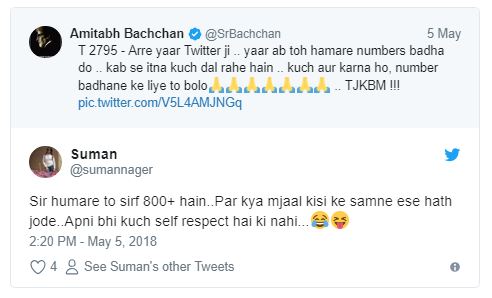 4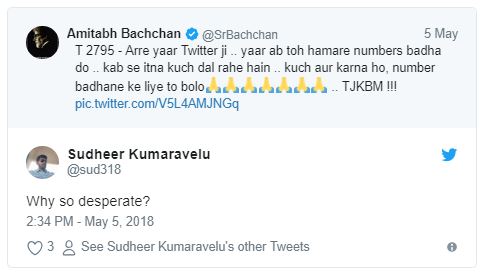 5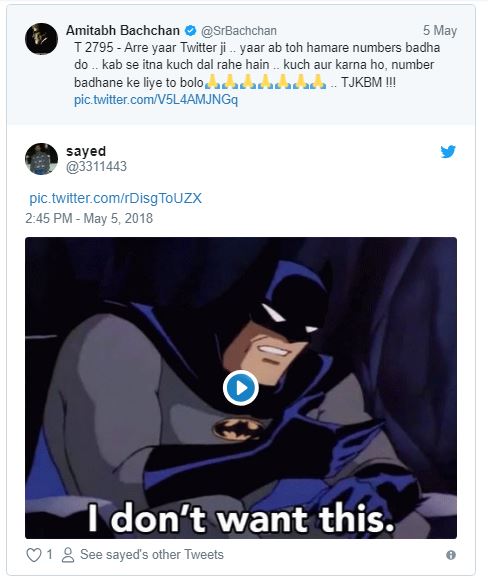 6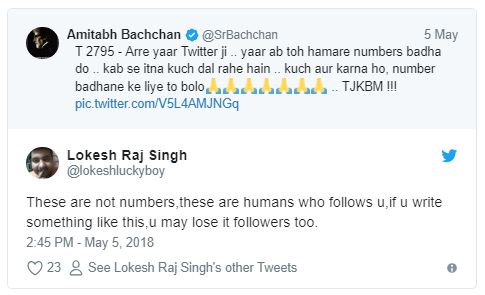 7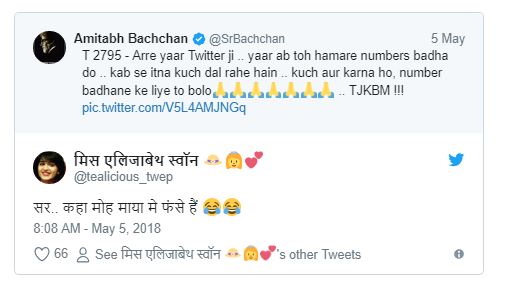 8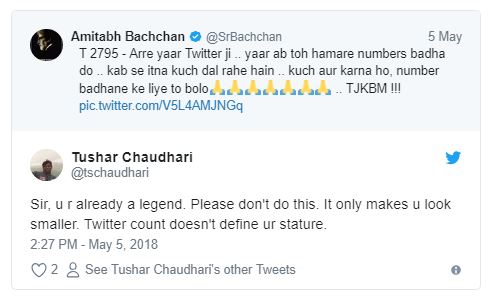 What do you have to say about this situation? Tell us your thoughts in the comment section down below. Stay tuned to Filmymantra.com for more updates.