Breaking News
News
Amitabh Bachchan Gets Trolled For Calling The Viral Photo Of Kids With A 'Chappal' Fake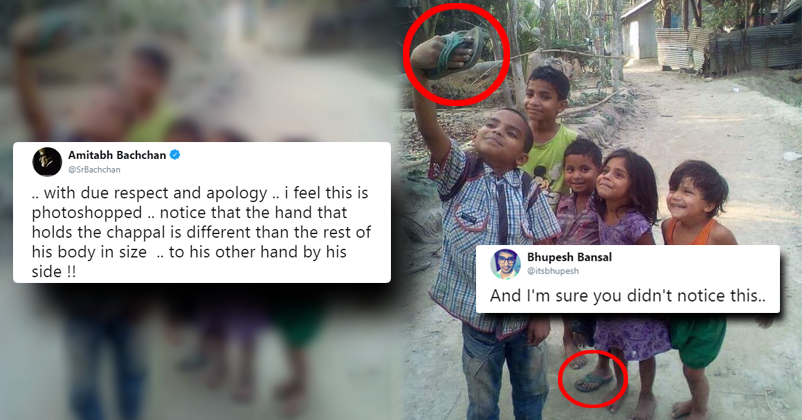 Bachchan's voice is not only one of the most recognized and revered voices in our country but it is also very influential. If he talks about an issue be it the film fraternity or the audience everyone listens.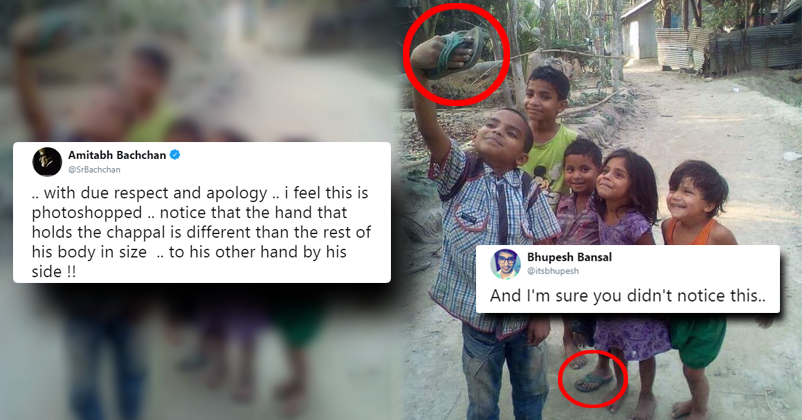 Amitabh Bachchan is known for having strong opinions, which he rarely keeps to himself. The senior Bachchan is pretty well known for expressing his unfiltered opinion on his social media handles.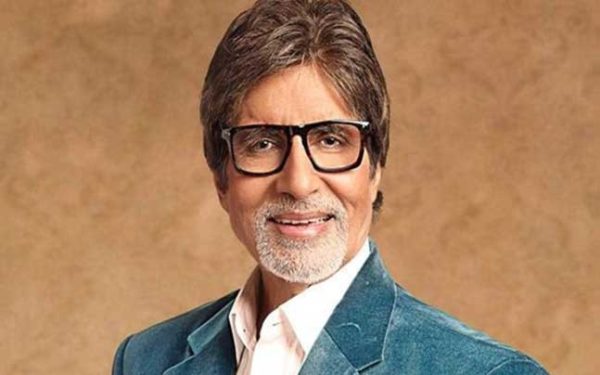 Children growing up experience a childhood that often defies the imagination of both the 'innocent childhood' proponents and the 'universal childhood' advocates. Recently, a picture went viral which showed 5 kids attempting to click a selfie. The kids are seen clicking the picture with a slipper in hand, since they don't have a phone.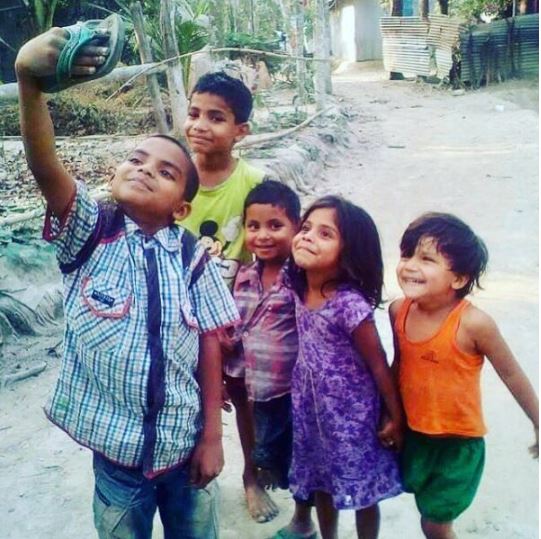 The picture is really sweet, and instantly strikes a chord with you. Mostly because it reminds us of the simple pleasures of life.
However, Big B felt the need to criticize the photo and said that it looked photoshopped. He spoke of the angle of the photo and believed it was edited.
I'm sharing this image that came in on text cause d unbridled innocence n joy of these lovely kids moved me n made me smile in equal measure

Super image that asks questions

If anyone can reliably locate these munchkins n d photog I'd love to personally send them something each pic.twitter.com/5JWBmixzSH

— atul kasbekar (@atulkasbekar) February 3, 2019
People found this outrageous and immediately called him out on it. Check it out:
With Due Respect, Could We Plz Call This Selfie Photoshopped Too? pic.twitter.com/rzivHXfvhs

— Amandeep Gautam🇮🇳🇮🇳 (@amndeep_gautam) February 5, 2019
https://twitter.com/d_Tranquilizer/status/1092372124856131584
Amitabh ji, i think u should go to shankar netralaya now… Aap ko original aur photoshop picture ka farak nahi samaz aaraha hai 😁

— Yogi (@yogi_yogibaba) February 5, 2019
https://twitter.com/atulkasbekar/status/1092319480351383552
And I'm sure you didn't notice this.. pic.twitter.com/Ks5OIxYLmq

— Bhupesh Bansal (@itsbhupesh) February 5, 2019
Not photoshopped. One kid is wearing the other chappal.
And he is the only one who wears one. They show beautifully… happiness is not what you have, happiness is who you are ! pic.twitter.com/cDqN3Pe3Ye

— Arpita 🇮🇳 (@arpita_dg) February 4, 2019