Trending
Amazon 'Alexa' will now have voice of Amitabh Bachchan!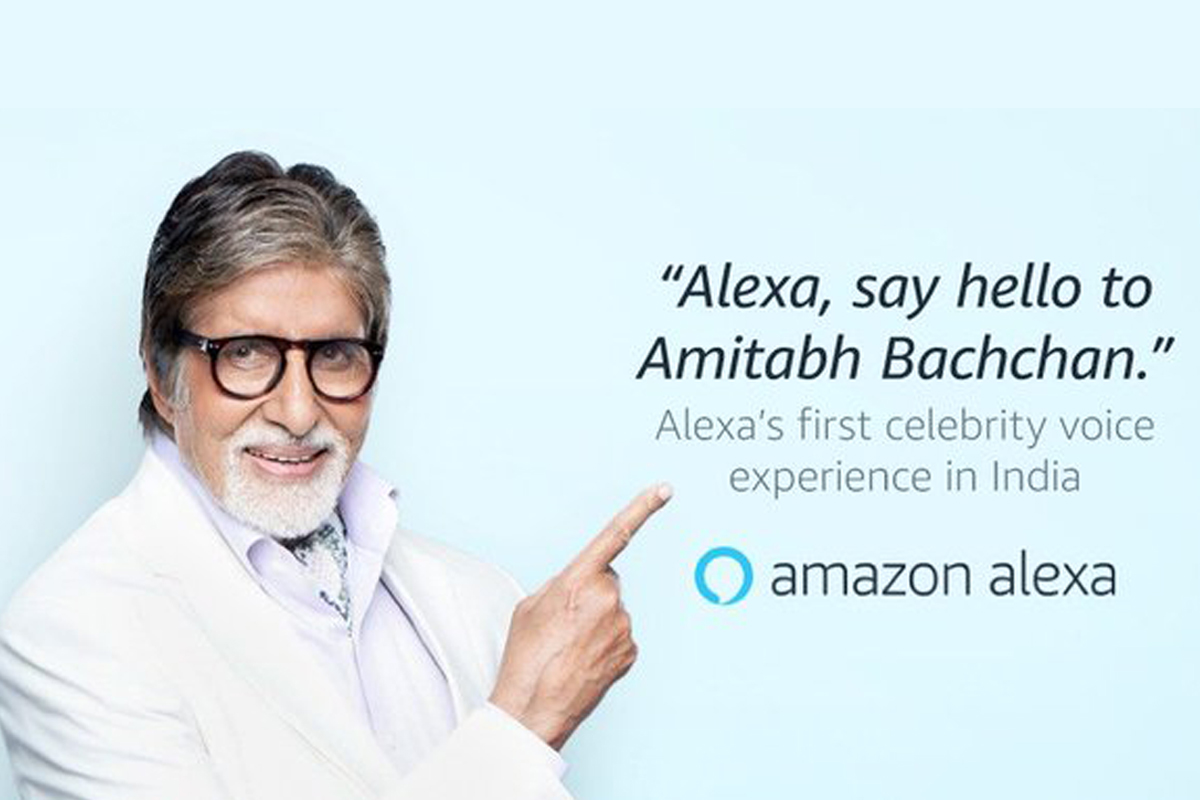 There are many things that make megastar Amitabh Bachchan stand out among millions including his distinctive voice that has a certain charm to it. The 77-year-old has been ruling gazillions of hearts with his superb personality, amazing acting skills, and not only that in his deep voice Big B has sung many playback songs, lent his voice to many projects, and has also led many campaigns in his iconic baritone. And now one more feather has been added to his cap as Amitabh Bachchan has been roped in by Amazon for its virtual voice assistance 'Alexa' to give its Indian users a unique voice experience in Big B's influential and recognizable voice.
Drooping this Big news, Puneesh Kumar, Country Leader for Alexa, Amazon India, explained that Amitabh has an amazing voice and all the cinema lovers especially in India have grown up listening to his deep mature voice which gives them the sense to connect to this voice interface.
He said, "Bachchan's voice is truly memorable for any Indian who has grown-up with Bollywood. This combination delivers a perfect pitch to further delight and simplifies the lives of our customers."
To create this experience for its Indian users, Amazon Alexa will soon dispatch its team to work with the talented star. The team has, however, selected areas where his voice will be heard by users which will mostly include; shayaris, motivational quotes, jokes, advice among others. Indian Alexa users can by 2021 interact with the Amazon's artificial intelligence in Amitabh Bachchan's voice.
"Keh diya na, bas, keh diya."

🗣 Presenting @alexa99's first ever celebrity voice experience in India, featuring the one and only @SrBachchan.https://t.co/UQmA5ZwOMu pic.twitter.com/DeHipo9H3W

— Amazon News India (@AmazonNews_IN) September 14, 2020
Thrilled and excited about this collaboration, Big B said, "Technology has always given me an opportunity to adapt to new forms. Be it in movies, TV shows, podcasts and now, I am excited to create this voice experience in partnership with Amazon and Alexa. With voice technology, we are building something to engage more effectively with my audience and well-wishers."
With this amazing collaboration Amitabh Bachchan has become the first Indian celeb to be associated with Amazon Alexa, whereas from United States Hollywood, veteran actor Samuel L Jackson could also be heard on the device.