News & Gossip
Insensitivity crescendo as Alia Bhatt trolled for no good reason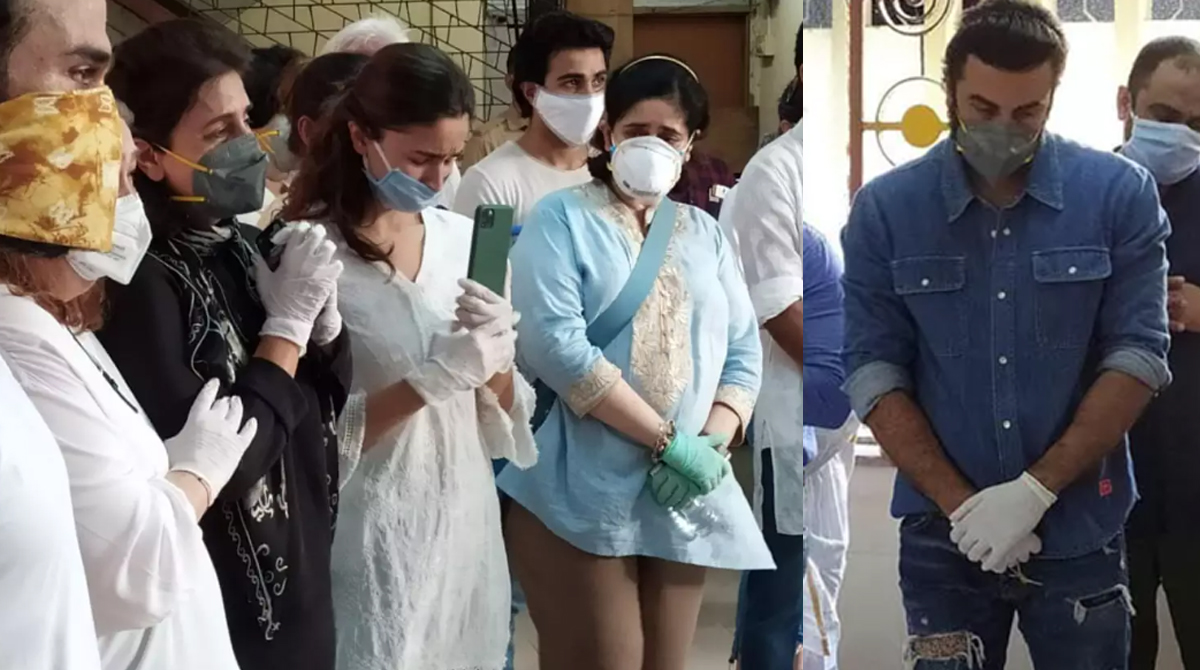 Insensitivity at its worst was served by a section of so-called educated trollers who condemned Bollywood actress Alia Bhatt for using her phone's camera during the funeral ceremony of legendary actor Rishi Kapoor.
A photo went viral on internet where Alia was seen using the phone's back camera while Ranbir was busy performing the last rituals of the departing soul. It was enough provocation for a section of people and they trolled Alia by tagging her 'insensitive'.
It was later clarified from people close to the Kapoor family that Alia was asked by Neetu Kapoor to stay on a video call with Riddhima Kapoor so that she can be at least virtually present with the family and see her dad one last time.
Riddhima was not given the DGCA permission to fly from Delhi to Mumbai due to the ongoing lockdown.
A source very close to the Kapoor family informs, "Rishi's daughter Riddhima Kapoor Sahni, who drove all the way from Delhi to Mumbai, couldn't make it in time for the last rites. Hence, Neetu asked Alia to let Riddhima see her father's last rites on Face Time. There was nothing 'rude' or 'insensitive' about this."
It was definitely nothing insensitive from Alia's part but trollers should be more sensitive towards celibrities.
Rishi Kapoor passed away on Thursday at HN Reliance Hospital where he was admitted a day earlier after he suffered breathing trouble.