News & Gossip
Alia Bhatt slams Kangana Ranaut via cryptic post after her allegations against Mahesh Bhatt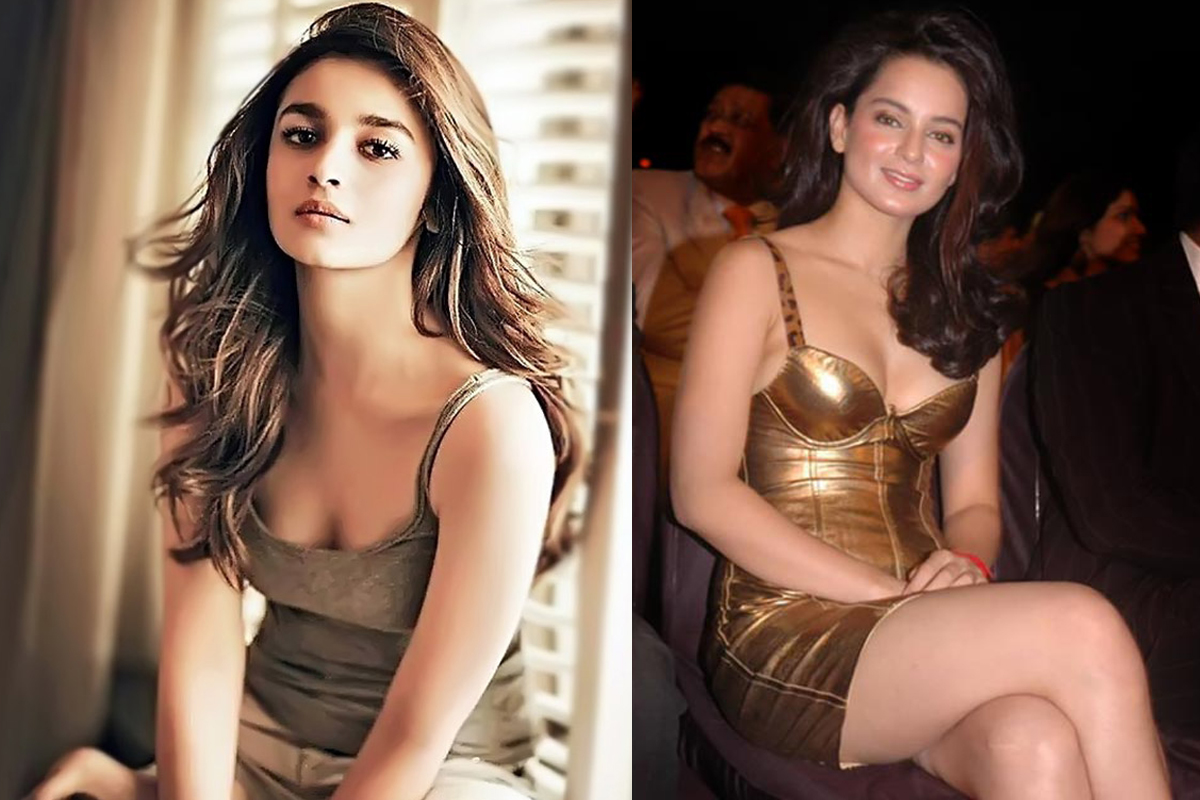 Kangana Ranaut in her recent media interview has called out many Bollywood biggies such as Mahesh Bhatt, Aditya Chopra, Karan Johar, and talked at length about Sushant Singh Rajput's alleged suicide. Kangana also bashed the products of Nepotism like Alia Bhatt and Ananya Panday, who in her eyes got big projects in their hands just because of being born to star families and having strong connections in the industry.
Slamming Alia Bhatt for getting award for her 'Gully Boy' Kangana said it was a mediocre movie. Kangana even gave shocking revelations about Alia's father and filmmaker, Mahesh Bhatt, claiming that was about to beat up her after she had said no to his film, but his daughter, Alia held him back.
Keeping mum over all these allegations, Alia now has shared a cryptic post on her social media about 'truth and lies'. Her Instagram story read, "The truth is the truth, even if no one believes it. A lie is a lie even if everyone believes it."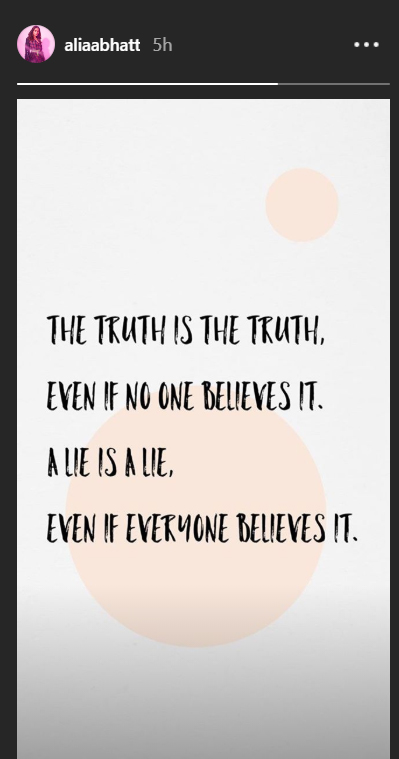 Kangana, in her controversial interview, had said, "Last year Sushant's film Chhichhore came out, how many of us know that it was a bigger hit than Gully Boy? While Gully Boy just made even its profits, Chhichhore was a blockbuster. But there was no acknowledgment for him. For a mediocre film, they are celebrating Alia and Zoya." Kangana further reprimanded Alia for Koffee With Karan's 'Kill Marry Hook Up' segment, where Alia had asked, "Who Sushant?"
"When Alia is saying he should be killed, he (Sushant) must be thinking, 'nobody said anything?'. People saw that episode and it had huge TRPs. Sushant never made it to the list of actors. The only time he made it to a list was when one person had to be killed," said the queen of the Bollywood, Kangana Ranaut.