News & Gossip
Alia Bhatt shares an emotional note for her late Rishi uncle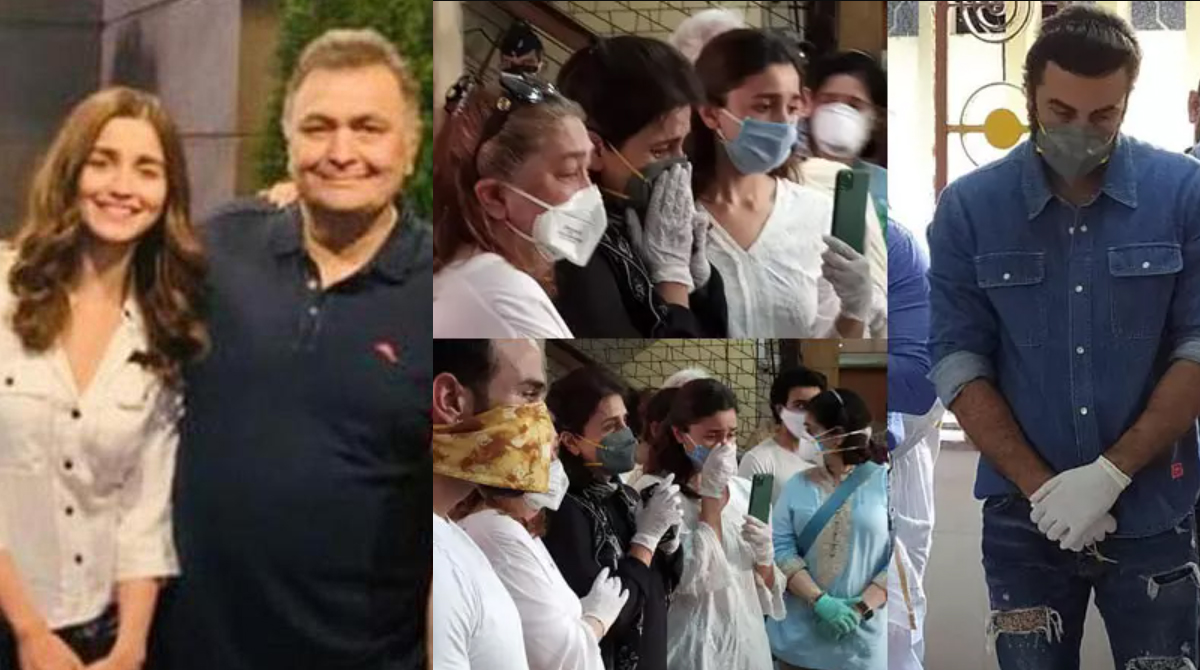 Alia Bhatt was feeble and emotional from inside but she stood like a pillar of strength for Ranbir Kapoor and Neetu Kapoor during their toughest time. She poured her heart out through an emotional note later in the day for late actor Rishi Kapoor, who she lovingly calls 'Uncle'.
In her post on Instagram, Bollywood actress Alia Bhatt shared her memories with Rishi Kapoor, who stood like a father figure to her.
Here's what she said:
https://www.instagram.com/p/B_m6aYRlMha/
Bollywood legend Rishi Kapoor passed away on Thursday morning at HN Reliance hospital in Mumbai. He was admitted a day earlier after he complaint of breathing trouble. He was suffering from cancer since 2018 and underwent treatment for almost a year in US. Mortal remains of the veteran actor was cremated at Chandanwadi in Mumbai in the presence of close family members and friends. Only 15 people were allowed to the crematorium ground due to the ongoing lockdown.
Alia Bhatt was seen with Ranbir and Neetu throughout the day. Alia also shared a photo of Ranbir and Rishi together when former was a kid. She also posted a photo of young Neetu Kapoor and Rishi Kapoor.
https://www.instagram.com/p/B_m6TbBFec9/
https://www.instagram.com/p/B_m63D7l6Sq/
It was raining emotions on departure of one of the most iconic and stylish actors India ever had. From his close friend Amitabh Bachchan to his millions of fans, everyone expressed the pain all were going through in their own ways.