News & Gossip
Alia Bhatt Gets A New Haircut And Twitter Took No Time In TROLLING Her For It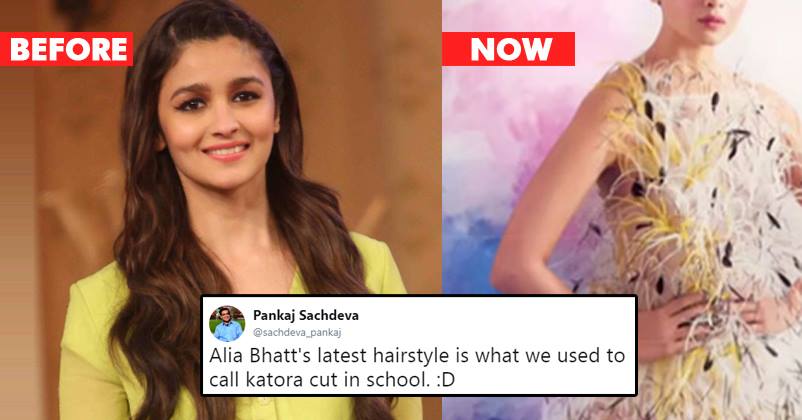 Alia Bhatt is one of the most popular actresses working in the industry. She has proved her acting capability with some hard-hitting films like Udta Punjab and Highway. The actress enjoys a huge fan following all around the world.
Alia Bhatt made her debut with Varun Dhawan and Sidharth Malhotra in 'Student of the year'. She has been giving back to back hits since her debut. The actress has never looked back since then. She is one of the finest actresses in the industry right now. This makes her favorite of all the fashion magazines, as they love to get her on their cover page.
Recently, Alia Bhatt was seen on the cover of popular magazine Elle for their 21st-anniversary issue. Highway actress is seen in a totally different look with a totally new haircut.
Check out the picture: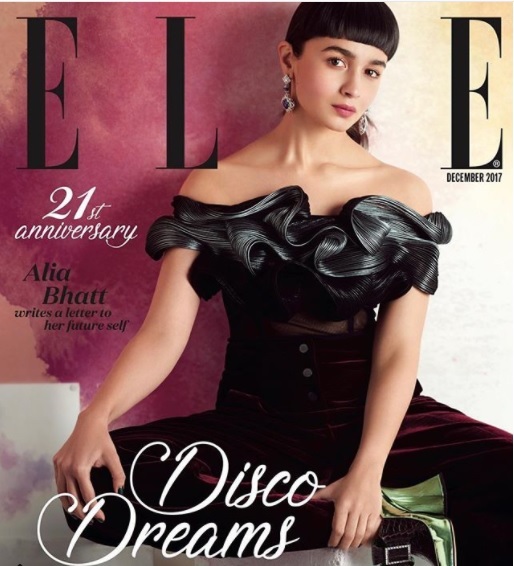 One more: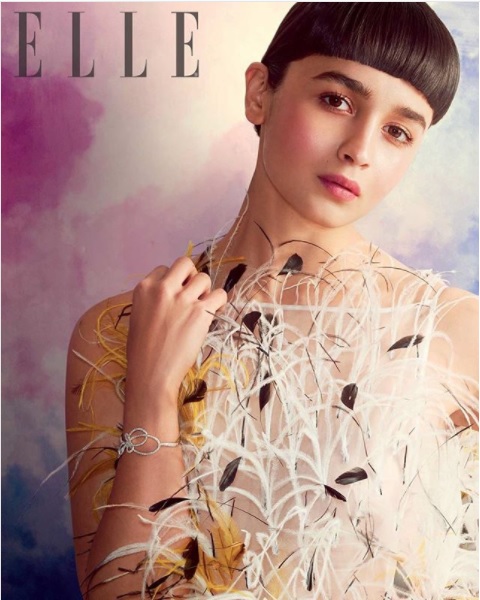 Here is one more: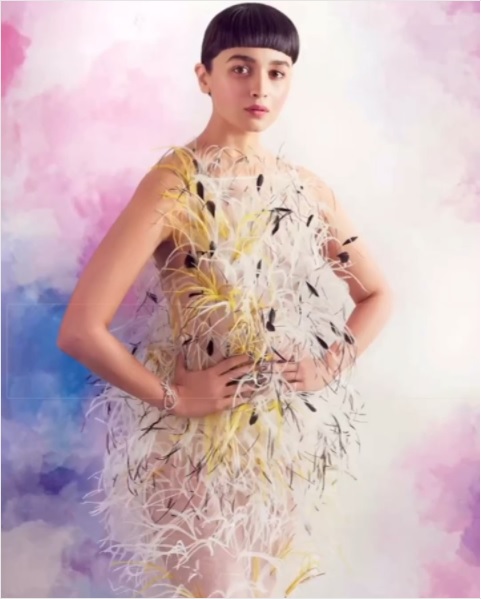 Alia's retro has caught the attention of netizens. Twitterati has been trolling the actress for her haircut. Check out some of the Tweets:
https://twitter.com/rajnish_t/status/938404566218940417
mil gaya iska marad pic.twitter.com/EYVJxal1Pv

— वी है सबका करता धरता (@naalayak_dude) December 7, 2017
Pic 1 : Girls before joining Army

Pic 2 : Girls after joining Army pic.twitter.com/x7hwiqc99l

— Baandya (@Bahut_Scope_Hai) December 8, 2017
Nice. pic.twitter.com/uXwsKZ2cFm

— डी.के. (@itsdhruvism) December 8, 2017
https://twitter.com/insenanoop/status/939080361518161920
Alia Bhatt's latest hairstyle is what we used to call katora cut in school. 😀

— Pankaj Sachdeva (@sachdeva_pankaj) December 8, 2017
https://twitter.com/VirusUncle/status/938971840483016704
Itna famous aur rich hone ka kya fayda jab bal wahi 12 rupya wali hi katni hai to

— ROY (@BabuMoshaaii) December 8, 2017
Friend: Hey Alia, nice haircut! Where did you get it from?

Alia: The Upside Down pic.twitter.com/2osqmUxeFx

— Jinal Bhatt (@Jinal1303) December 8, 2017
if we spray white color on alia's hair it will looks like this.. pic.twitter.com/YMhkFBXfg4

— bedardi raja (@CopyWalaTweet) December 7, 2017
* If LoL has a face * pic.twitter.com/yrJlDWrOMC

— Hunटरर ♂ (@nickhunterr) December 7, 2017
On the work front, Alia Bhatt will be seen in 'Gully Boy' opposite Ranveer Singh. The actress has also signed 'Brahmastra', which also features Amitabh Bachchan and Ranbir Kapoor.
Tell us your thoughts on the new haircut of Ali Bhatt.