News & Gossip
Alia Bhatt feels Varun Dhawan was a 'boy' before but he has now matured into a 'man'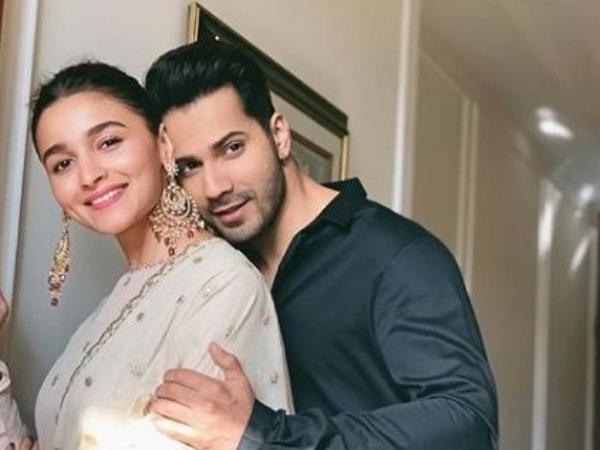 It is only a few days to the release of the much awaited Karan Johar movie, Kalank! The movie is a multi starrer with Varun Dhawan, Alia Bhatt, Madhuri Dixit, Sanjay Dutt, Sonakshi Sinha and Aditya Roy Kapur on board! The teaser, trailer, character revelation, songs and the promotional events have all created a lot of hype about the movie amongst the people! Varun Dhawan and Alia Bhatt seem to be in the lead role in the movie and here's Alia Bhatt making a statement about Varun Dhawan. She says Varun was a boy earlier but has now matured into a man!
https://www.instagram.com/p/BwH1eMkn2N0/?utm_source=ig_embed
Alia Bhatt and Varun Dhawan, the two famous star kids, who made their debut in Bollywood together, with their movie Student of the Year have come a long way in Bollywood now! The two have been seen in a lot many movies together and their chemistry is absolutely loved by all! Be it Student of the Year or be it Humpty Sharma ki Dulhania or be it Badri Ki Dulhaniya! Their latest together is a long time awaited multi-starrer, Kalank! While Kalank is to release quite soon now, Alia Bhatt reveal the reason behind their great chemistry and the on screen timing they share!
https://www.instagram.com/p/BvlJ6pujjMY/?utm_source=ig_embed
While talking about her experience working with everybody, Alia Bhatt said, "It was a fun atmosphere on the sets. Varun, as usual, would tease and irritate me. Sometimes, he and Adi (Aditya Roy Kapur) would gang up against me. I knew that would happen, so I always tried to get Adi on my side before he could get him. But it was lovely working with all of them. As for Varun, I would just say that he has matured so much as an individual. I think, he's delivered one of his finest performances of his career. VD was a boy before, and people will now see him transform into a man."
https://www.instagram.com/p/BwJNpQJDjaw/
"All the actors involved in Kalank are passionate and working towards a certain goal for ourselves. We (the younger gang) cannot be compared to Sanjay (Dutt) sir and Madhuri (Dixit) ma'am. But at least Sona (Sonakshi Sinha), VD,  Adi and I have a similar attitude towards the craft. Eventually, we know that being at peace is most important. We had a great vibe on set," Alia Bhatt added.
Stay tuned for more updates!