News & Gossip
Alia Bhatt calls boyfriend Ranbir Kapoor an 'honest' actor, says there are no trappings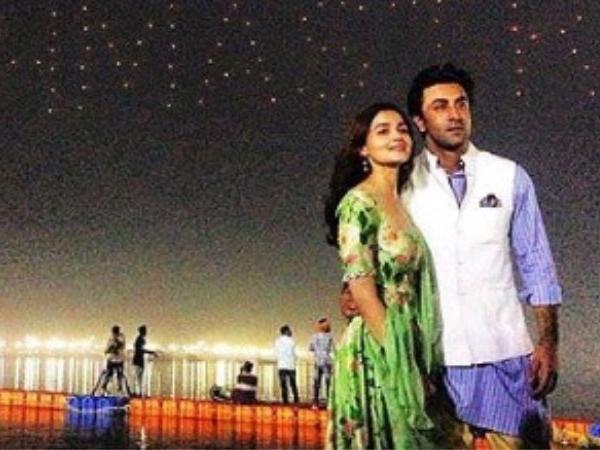 Alia Bhatt and Ranbir Kapoor have been painting the town red with their chemistry that is budding these days! It all begun from the time they started shooting for the upcoming movie Brahmastra! We have seen them dating, celebrating New Year at New York, meeting each other's families, PDA over social media and recently the open declaration of love at the Filmfare Awards 2019! The two are all over the place and the rumours that we shall witness yet another wedding soon, seems coming true! Although the two have officially accepted that they are together and might tie the knot soon, it is pretty much evident and now a known fact to all! Recently, Alia Bhatt called Ranbir Kapoor an honest actor! Here's what context the actress was talking about!
https://www.instagram.com/p/Bup5Ssvnh2B/?utm_source=ig_embed&utm_campaign=embed_locale_control
The larger-than-life unveiling ceremony was held at Kumbh mela this year in a magnificent fashion with the help of drones. Alia opened up about the same in an interview with Mid-day and explained that the film is deeply rooted in mythology and once viewers get to see the story unravel, they'll understand why they had to launch the logo with drones. While a lot is not know about the movie yet, Alia Bhatt, in a media interaction had said, "Brahmastra is the biggest astra and has played a crucial role in every important war and every mythological text from the Mahabharata to the Ramayana. Once the story starts unravelling, everyone will understand why we launched it with drones at the Kumbh mela."
https://www.instagram.com/p/BulxymwHUPD/
She also opened up about her boyfriend Ranbir Kapoor and his career in Bollywood. She said, "I have always been a great admirer of his craft. He is an honest actor who extracts the best from himself when in front of the camera. There are no trappings, and even if he has a process, it is an internal one on camera."
Stay tuned for more updates!