News & Gossip
Alia Bhatt and Ranbir Kapoor pose for a happy, cosy picture enjoying the winter in New York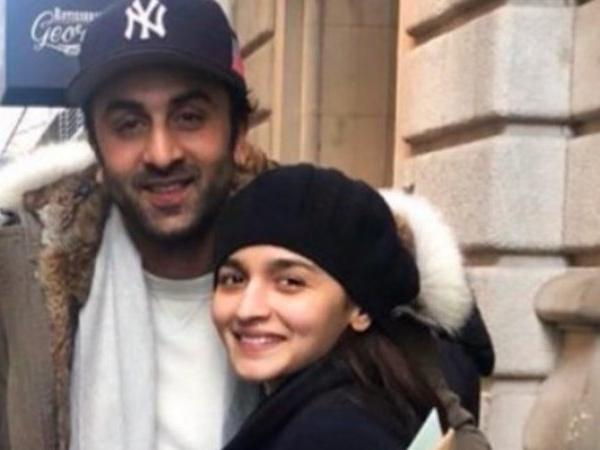 Ranbir Kapoor and Alia Bhatt, the hot new couple in town, are painting the town red, with their chemistry! Be it their lunch and dinner dates or be it their movie dates, be it their quality time with family or be it their fun times on sets or be it their PDA over social media, the two are all over the place! Alia Bhatt and Ranbir Kapoor seem to have taken the approval from their families as well as we see their families getting comfortable with them and accepting the duo's relationship quite wholeheartedly! Well, recently, we had seen that the two had chosen to celebrate Christmas with their families and that they celebrated New Year together in New York! The latest news is that the couple is currently in New York and have been spotted enjoying the winter there, posing for a cosy picture!
https://www.instagram.com/p/BsMkpUmBbnt/?utm_source=ig_embed
https://www.instagram.com/p/BsEOeh3AV2Q/?utm_source=ig_embed
Recently Alia Bhatt has opened up about her relationship with Ranbir Kapoor and said, "There was too much (focus) on the personal life, and honestly, I have never had my personal life getting spoken about so much. Earlier, these talks were very upar upar se but this year, it suddenly became all about that. Such talks don't bother me, but I don't like talking about it is because somehow, it then diverts all the attention, and that's what it all becomes about. It is just a part – and a very important part – of my life. It's seamless as well as beautiful and should be celebrated when it has to be. Right now, it should just be left on its own and kind of kept in a corner where it can stay safe and warm. You can say that it's like a cat in my life that I want to protect, and it's not ready to come on social media the way Edward (her cat) has"
Stay tuned for more updates!