News & Gossip
Akshay Kumar starrer 'Singh is Bling' Goa schedule wrapped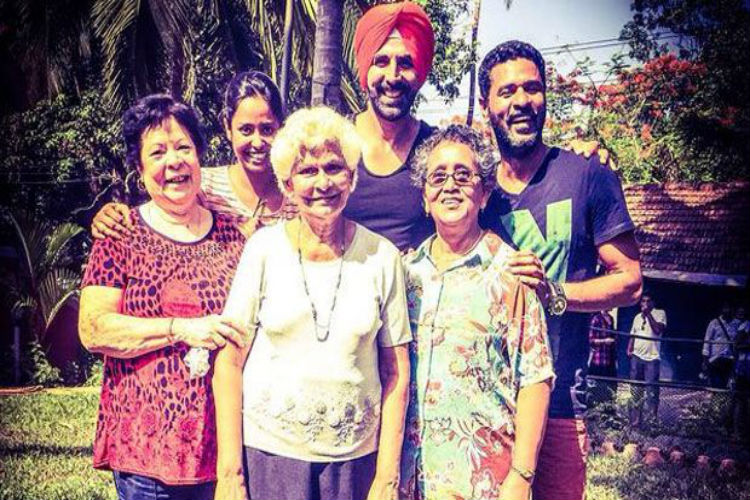 Recently bitten by the selfie bug, Akshay Kumar, wrapped up the second schedule of 'Singh is Bling'. The actor, who is busy buffing up his body for his upcoming release, took to Twitter to share a picture of the lovely ladies who helped him have a pleasant stay in the vicinity.
"Its a wrap 4 d 2nd schedule of #SinghIsBliing!Bidding goodbye 2 Goa & these lovely ladies,thank u 4 ur hospitality :)," he shared.
Akshay is seen donning red turban with élan along with director Prabhdeva whose smile is contagious. Amidst rumours surrounding the leading ladies of the film, the cast and crew has managed to wrap the Goa leg of the shoot. Bollywood actress and former Miss Universe, Lara Dutta, is said to make a comeback with this film.
The film commenced its shoot from the first week of April and is most likely to release in October this year.