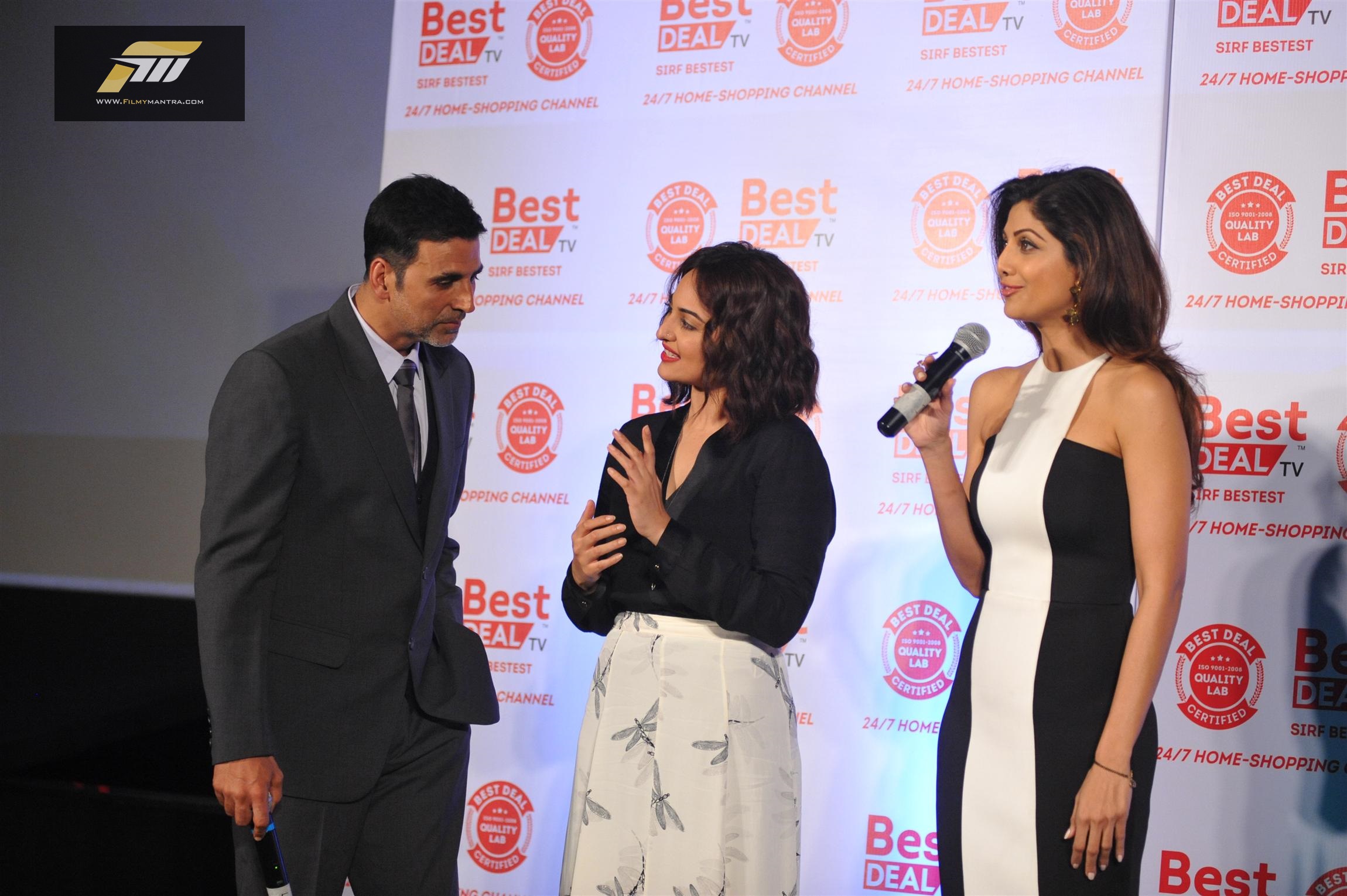 Akshay Kumar, Sonakshi Sinha, Shilpa Shetty launch Best Deal TV Channel – 1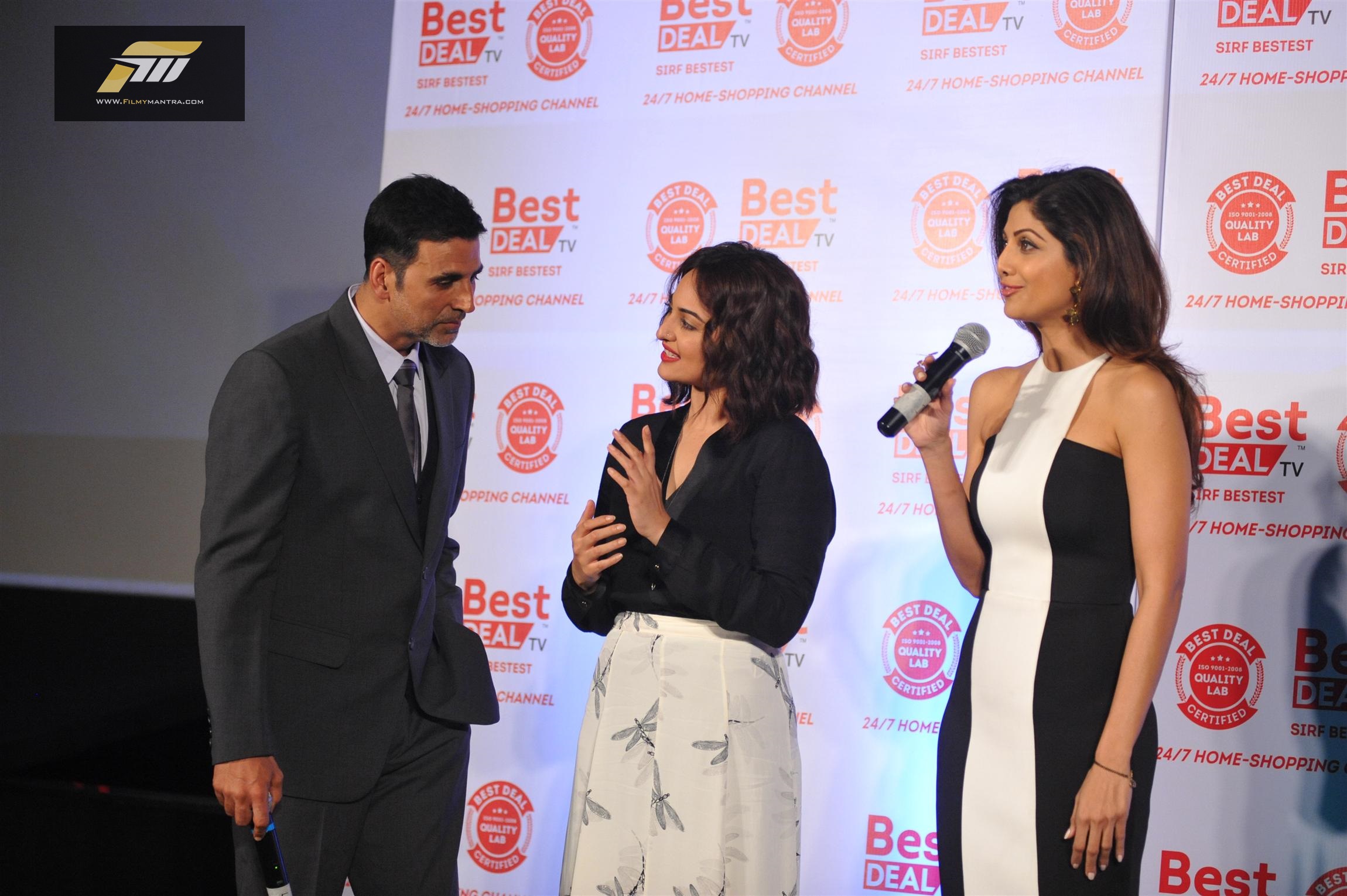 Bollywood Actor 'Khiladi Kumar', Akshay Kumar and Rajasthan Royals co-owner Raj Kundra have teamed to launch a new home-shopping channel – Best Deals TV. Raj Kundra is a business man and husband of Bollywood beautiful actress Shilpa Shetty.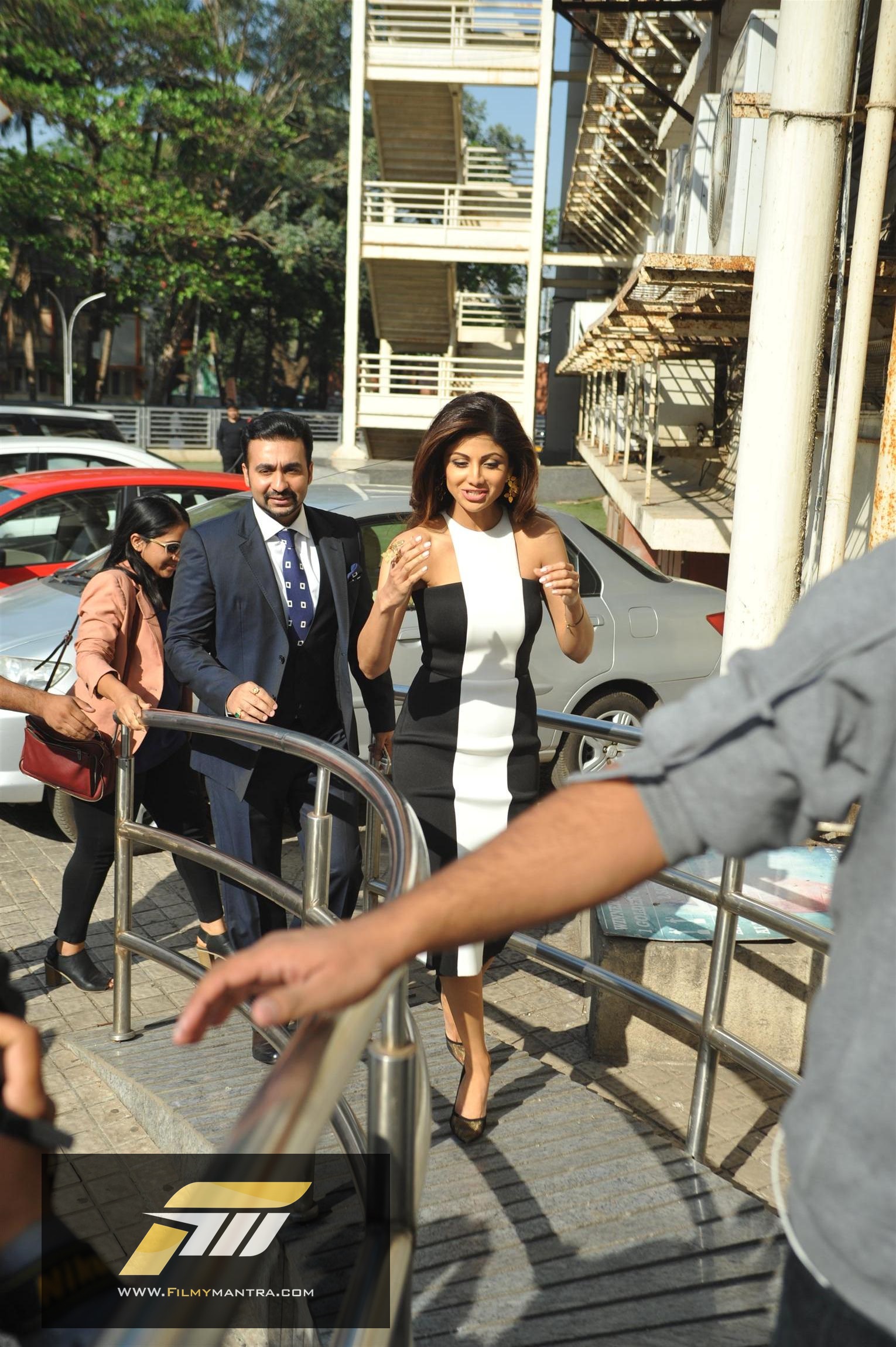 The new channel launch announcement event was made at a press conference on 6th March 2015 in Mumbai. The channel will be on air nationwide from March 18 onwards; this is a free-to-air channel that will be available across all major cable and DTH platforms as well as online.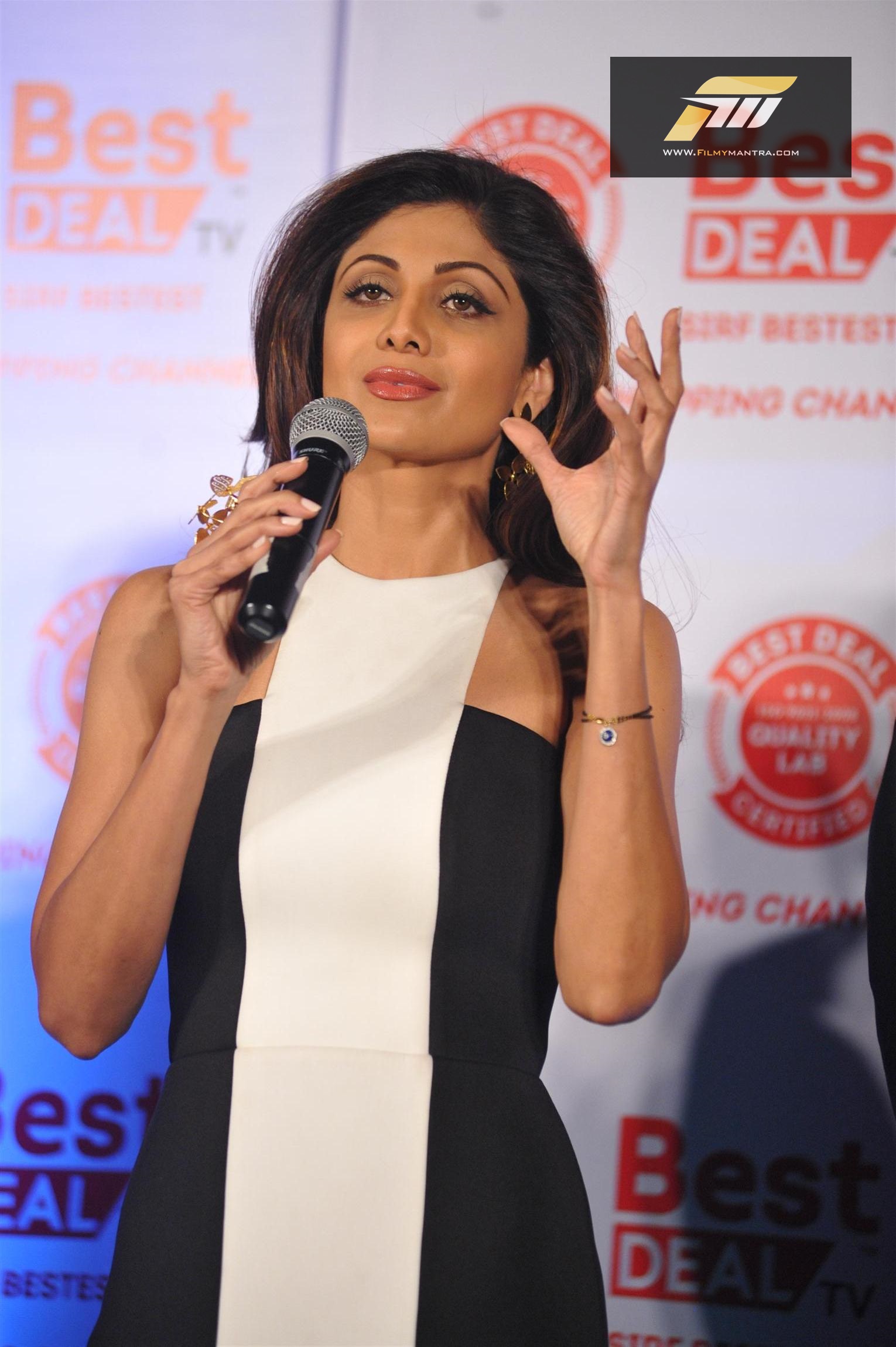 Shilpa Shetty said: "As a self-confessed shopaholic I love the concept behind Best Deal TV. TV commerce is a growing trend, an easy and convenient way to shop from the comfort to your home. Now customers can be reassured of quality products which are being endorsed by their favourite celebrities."
Best Deal TV channel will go on air on 18th March 2015. New home shopping channel Best Deal TV is positioned as a celebrity-driven 24/7 Home shopping channel. The 24-hour channel will have three hours of fresh content/product demos a day, which can then be ordered via the 24-hour call centres, or through the website. The website will also have a condensed version of the hour-long show, demonstrating the product and explaining its features.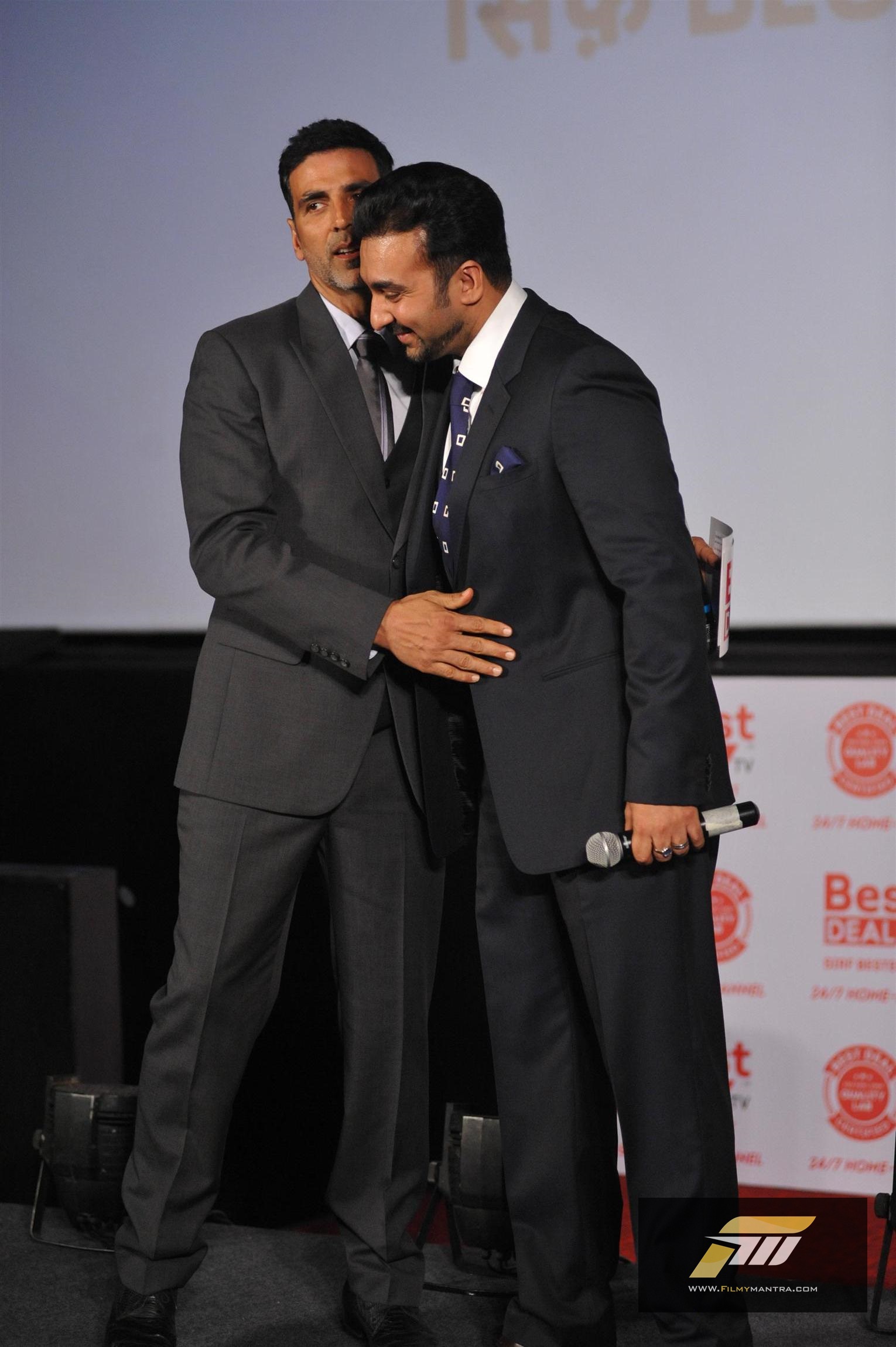 Celebrities from Bollywood, television, and sports will collaborate with the channel to develop brands and products, which will then be sold on Best Deals TV. Akshay Kumar and Sonakshi Sinha are two such celebs who have already signed up with the channel.
After such a long time old time lovers Akshay Kumar and Shilpa Shetty were together on the TV channel launch event. At the release of 'Dhadkan' movie in 2001, Shilpa and Akshay Kumar were very hot Bollywood love couple but after that Akshay married to Twinkle Khanna and Shilpa married to businessman Raj Kundra.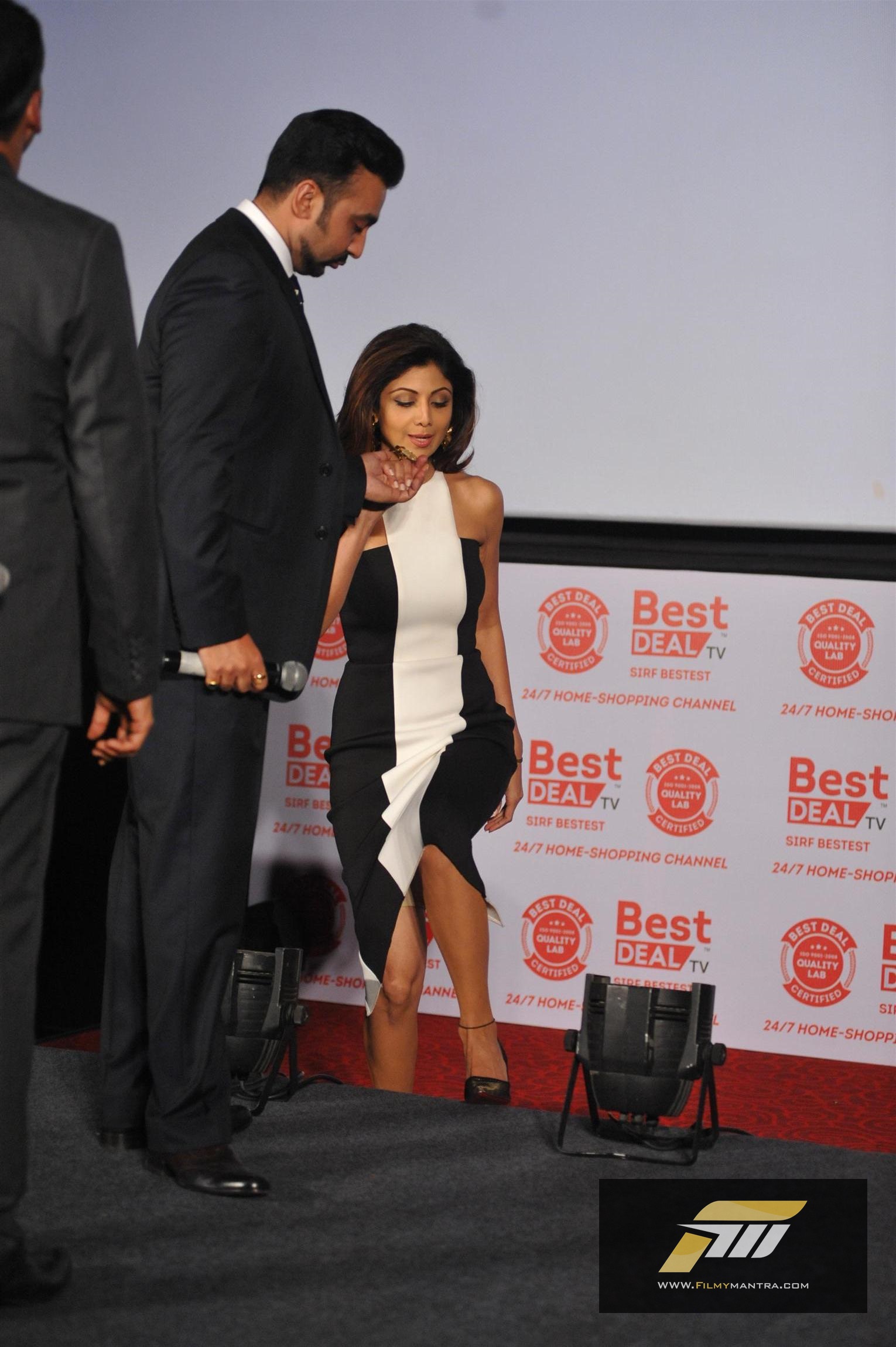 Bollywood actor Akshay Kumar is busy with his upcoming movies including Singh is Bling, Gabbar and others. Akki's latest movie is 'Baby'. Shilpa Shetty is not so active in Bollywood movies. After marrying Raj Kundra in 2009, she owned Rajasthan Royals team in IPL with her husband and judging reality show 'Nach Baliye seasons' on TV.
Photos – Akshay Kumar, Shilpa Shetty, Sonakshi Sinha launch Best Deal TV channel..