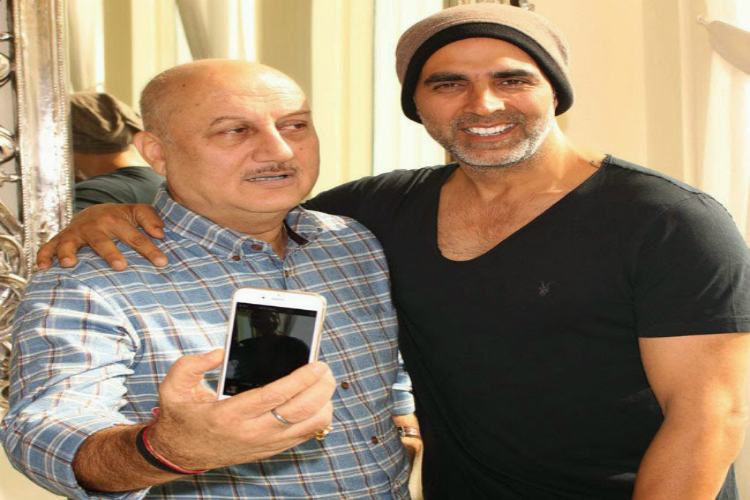 Akshay Kumar is back in Mumbai to promote his next 'Brothers'. The city tours have started and sometimes he is also spotted wearing a beanie. A source close to the actor told us that he is exploring a new look for 'Housefull 3'. Akshay Kumar doesn't really mess around with his looks unless it is really needed. But in Housefull 3, he has something in find and he is trying something. If it works out, then he will be go ahead with it.
As of now, he is just trying new looks and that's why he is covering his head. Akshay Kumar will start shooting the film tentatively next month.
Come January and Housefull 3 would be going on floor. The film stars Akshay Kumar, Abhishek Bachchan and Riteish Deshmukh. The film would be produced by Sajid Nadiadwala and Eros International with Sajid-Farhad as the director duo.
Confirms Sajid Nadiadwala, "Yes, we begin shooting in January."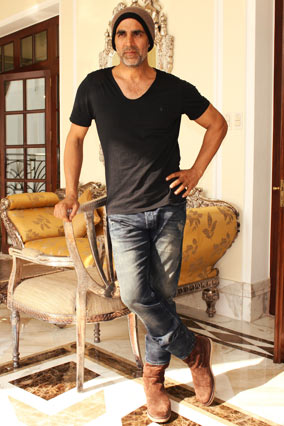 While names of the three male leads have been confirmed, one still awaits announcement around the three leading ladies.
"In a month's time, their names would be announced too," assures Nadiadwala.
In the past, Housefull as well as Housefull 2 have been big successes. Now there are huge expectations from third in the franchise as well and with Akshay Kumar and Riteish Deshmukh continuing to be an integral part of this Nadiadwala production, one looks forward to continued 'dhamaal' in this laugh riot.