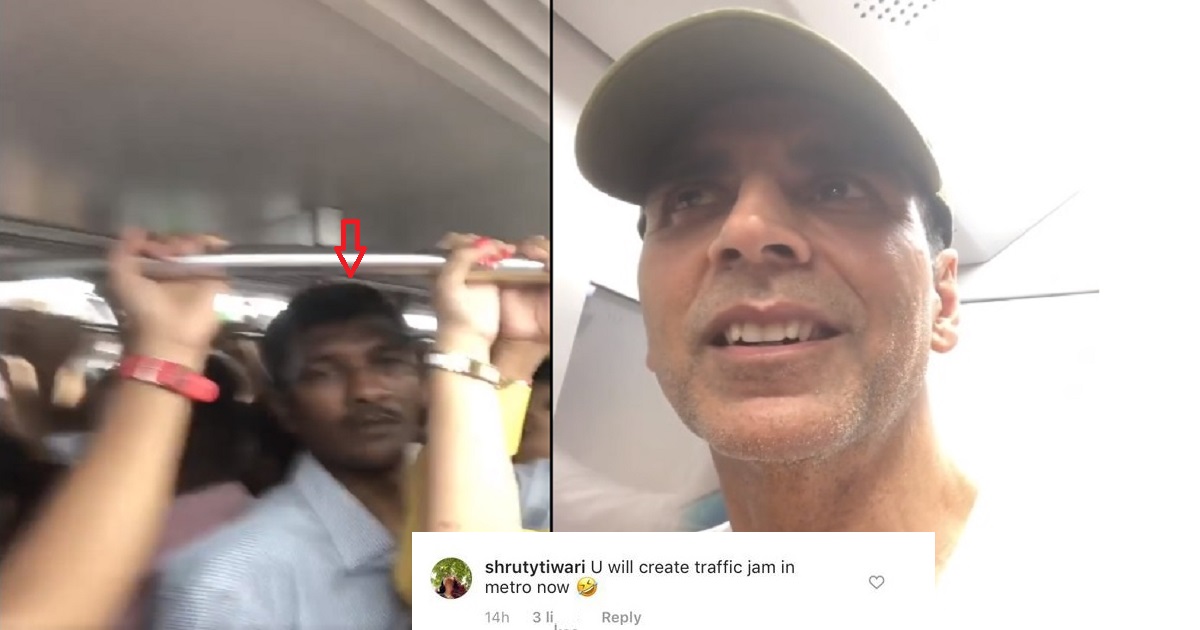 Mumbai is a city of never-ending traffic. Every day people travel in the city which is not at all easy but now it has become a routine for people. A few days back, Akshay Kumar did something really surprising like he ditched his car and traveled in a crowded metro to avoid traffic.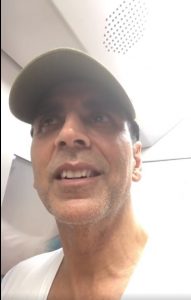 Akshay is without makeup and most of the people did not recognize him. Akshay took a video in the metro and shared the experience with us. He posted a video on Instagram. He also said there was Raj Mehta, the director of his upcoming film Good Newz who suggested him to take the metro to save time.
https://www.instagram.com/tv/B2jhAUNnZgH/?utm_source=ig_web_copy_link
 "I am in the Metro. I came here quietly. I was shooting in Ghatkopar and from there I wanted to go to Versova which would have taken two hours, five minutes according to the map," he said.
Akshay is standing in the corner in the packed compartment but fortunately not many seemed to realize it was THE Akshay Kumar in the metro.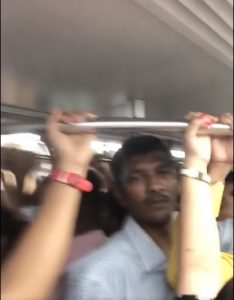 The reactions to the video are hilarious, some people said that if people had found out that Akshay was traveling in the metro, it would have created a 2-hour traffic jam in the metro station itself.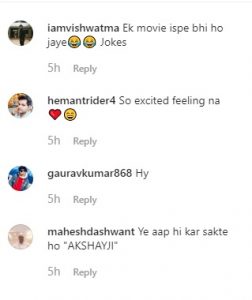 Mumbai Metro authorities thanked Akshay by tweeting, "We are really ecstatic that you could rely on #MumbaiMetro to beat the traffic & travel #LikeABoss. Thank you. #HaveAGreatEvening."