Bollywood
Ajay Devgn Takes A Dig At Kareena Kapoor And Saif Ali Khan ' s Age Difference
Ajay Devgn unveiled the trailer of his upcoming film, De De Pyaar De and the trailer is high on funny dialogues and hilarious scenes.
The film will be directed by Akiv Ali and produced by Bhushan Kumar, Krishan Kumar, Luv Ranjan and Ankur Garg, also casts Tabu and Rahul Preet in the lead roles and is all set to release on May 17, 2019.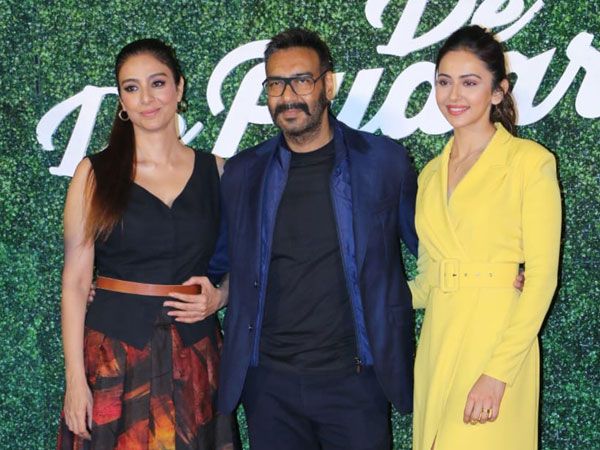 In the trailer of the film, Ajay Devgn plays a 50 years old man, who is in love with a young girl (Rakul Preet) and in another scene, Javed Zafferi lectures him about 'not' dating a girl, who's half of his age, Ajay says that he's not the first person who's dating a younger girl and while giving example of such relationship, he takes up the name of Saif Ali Khan and Kareena Kapoor Khan.