News & Gossip
Aishwarya Rai Bachchan sends Amitabh and Jaya Bachchan "love, health and happiness" on their 45th wedding anniversary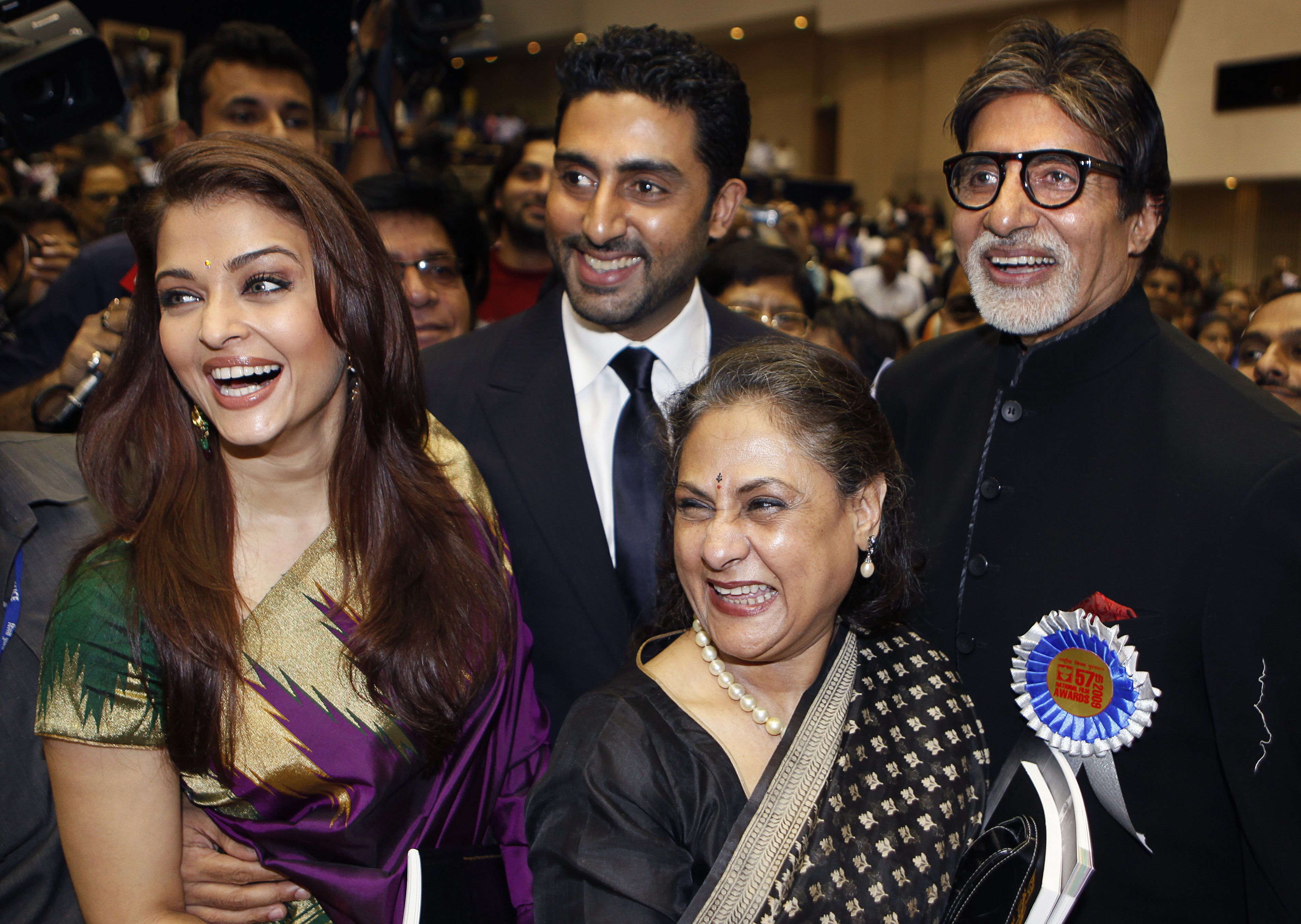 Well, the most loved couple of Bollywood, Jaya and Amitabh Bachchan have completed 45 blissful years of togetherness this year! The couple had met at the Pune Film Institute but only got closer when they were shooting for 'Guddi'! While Jaya fell for Amitabh on the sets of 'Guddi', Amitabh fell for her on the sets of 'Ek Nazar'! The two were then together!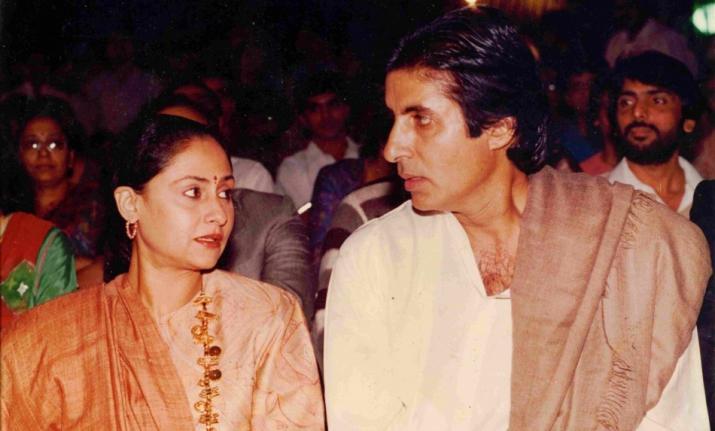 The story then goes that Amitabh has promised to take a trip abroad with Jaya if their film Zanjeer became a success. And as we know, it was a huge hit at the box office. But, Amitabh's father, Harivansh Rai Bachchan had serious qualms about his son traveling abroad without getting married to Jaya first. And so, Amitabh decided that it was time for them to tie the knot. When Jaya consented, the Jaya – Amitabh Bachchan marriage was rather hastily arranged and the couple left for London the very next day! Their very first visit to the UK became a honeymoon.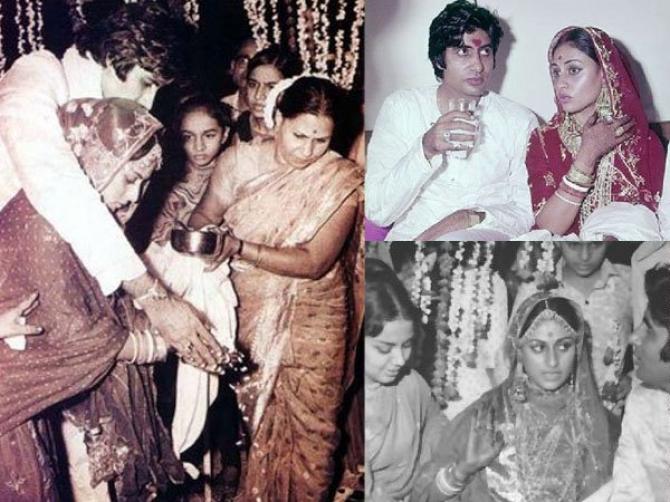 When they now complete 45 years together, their Bahu, Aishwarya Rai Bachchan has a very special message for them. Aishwarya posted a picture of the family with the caption, "✨Happyyy Anniversary Pa n Ma✨ 💐 Love, Health and Happiness always God Bless 💝🤗🌈"
https://www.instagram.com/p/BjkrCv4lTaP/?utm_source=ig_embed
Junior Bachchan, Abhishek also posted a vintage picture of his parents captioning it, "I wish that both of you continue to laugh and love for the next 45 years too. Happy 45th anniversary Ma and Pa. I love you."
https://www.instagram.com/p/BjjXr7KDaYe/?utm_source=ig_embed
Senior Bachchan, Amitabh took his twitter to share a beautiful picture with his wife, thanking people for wishing them on their 45th Anniversary, the picture was captioned, "T 2825 – They that give love and send greetings on our 45th marriage anniversary .. my gratitude and love ..






स्नेह और आदर उन सब को , जिन्होंने जया और मुझे, हमारी विवाह जयंती पे बधाई भेजी है ,, अनेक अनेक धन्यवाद"
https://twitter.com/SrBachchan/status/1002972994589741056?ref_src=twsrc%5Etfw&ref_url=http%3A%2F%2Findianexpress.com%2Farticle%2Fentertainment%2Fbollywood%2Faishwarya-rai-bachchan-jaya-amitabh-bachchan-anniversary-5202903%2F
We wish the lovely couple a long and a blissful life ahead!
Stay tuned for more updates! Do write your suggestions to us in the comment section below!