News & Gossip
Aishwarya Rai Bachchan Responds to Open Letter on 'Racist' Ad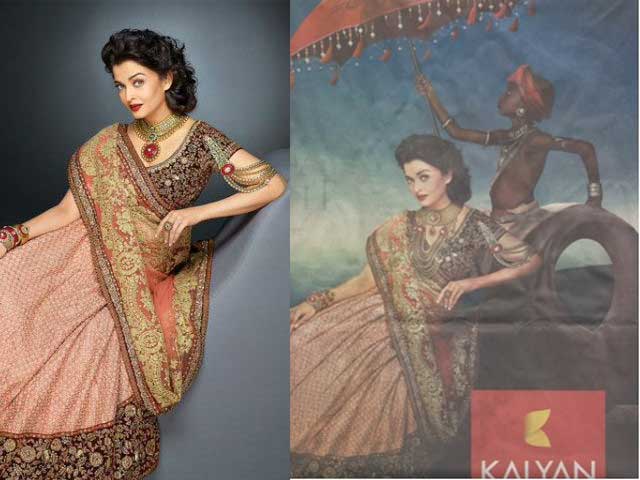 Aishwarya Rai Bachchan Responds to Open Letter on 'Racist' Ad
ON THE DAY THE ADVERTISEMENT APPEARED IN THE PAPERS, AISHWARYA AND FATHER-IN-LAW AMITABH BACHCHAN WERE IN CHENNAI TO INAUGURATE A NEW SHOWROOM FOR KALYAN JEWELLERS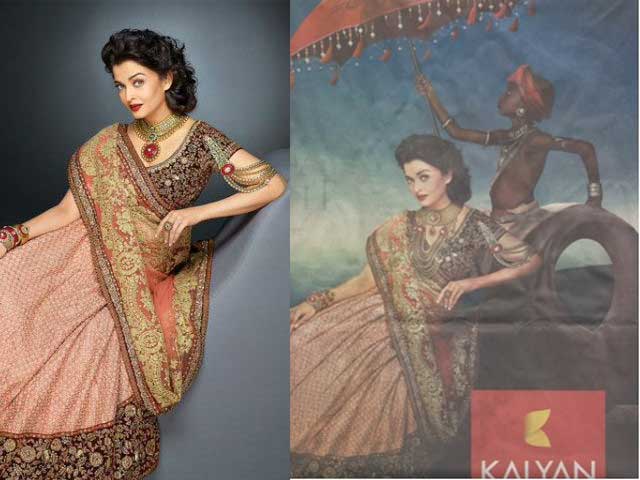 Actress Aishwarya Rai Bachchan's team has responded to an open letter from a group of activists charging her with appearing in an allegedly racist advertisement. The advertisement for Kalyan Jewellers appeared in a newspaper on April 17 and shows Aishwarya reclining under a parasol held over her head by what the letter describes as 'a dark-skinned slave-boy.' The 41-year-old actress is a brand ambassador for Kalyan Jewellers.
In a statement on behalf of the actress, her publicist suggested that Aishwarya was not involved in the final image that appeared in the newspaper. The statement, accompanied by the photo below, was addressed to the authors of the open letter and read: "On the onset we would like to thank you on drawing our attention to the observation of the perception of the advertisement. Here is an attachment of the shot taken by somebody during the shoot. The final layout of the ad is entirely the prerogative of the creative team for a brand. However shall forward your article as a viewpoint that can be taken into consideration by the creative team of professional working on the brand visual communication."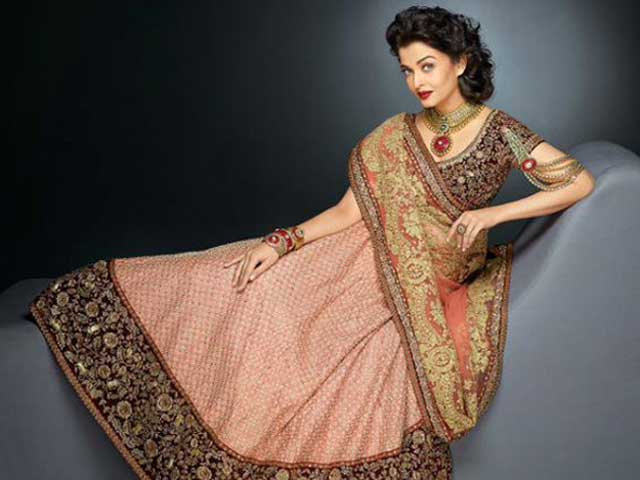 The open letter, published on Scroll , is written by a collective of activists for women's and children's rights including feminist writer Farah Naqvi, Enakshi Ganguly, Harsh Mander and Shantha Sinha, a former chairperson of the National Commission for Protection of Child Rights.
The letter describes the image in the advertisement as 'insidiously racist' and accuses Aishwarya of associating herself with a "regressive portrayal of a child to sell a product." It also acknowledges that she may have done so "unthinkingly."
The advertisement has received some attention on Twitter, none of it complimentary.
Black kid holdin umbrella to d great Aishwarya Rai.Kalyan Jewellers has lost this one completly by promoting slavery! pic.twitter.com/7Gu1GSTC53

— Prashanth (@itisprashanth) April 22, 2015
Sickening Racist Ad of black slave child & Aishwarya Rai @KalyanJewellers shame on you #boycottKalyanJewellers http://t.co/YBovs3lxIy — Dharini Parthasaraty (@dharinipart) April 22, 2015
Deeply disappointed by Aishwarya Rai + @kalyanjewellers for this racist ad promoting child labour. http://t.co/9tzb0fQDpC via @scroll_in

— Parmesh Shahani (@parmeshs) April 22, 2015