News & Gossip
Airtel And Jio Got In A Twitter War Over A Customer, This Is Whom He Chose!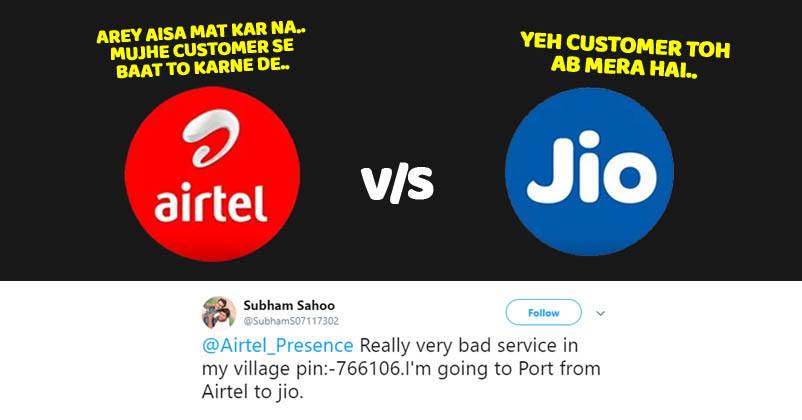 Reliance Jio has changed the entire telecom industry in India, ever since it was released a few years back. Its attractive data and free voice call plans are irresistible. Not only that, it has also forced every other telecom companies to reduce the price of their plans in order to survive.
Other companies like Airtel, Vodafone and Idea are finding very tough to cope in this market. In fact, Jio has taken lots of their customers and still expanding its reach with every passing day. Almost everyone prefers Jio, all thanks to the cheap plans. Jio is literally the most customer-friendly brand in the country.
The poor service of Airtel has irked lots of customers, who are pretty furious over them. One such customer named Shubham Sahoo took to Twitter to share his disappointing experience with Airtel. He even added that he is going to port to Jio because Airtel's network in his village is very poor.
Subham Sahoo tweeted,
"@Airtel_Presence Really very bad service in my village pin:-766106.I'm going to Port from Airtel to jio. Num:-7894587277 [email protected]"

This tweet has started a Twitter fight between Airtel and Jio. They indulged in a war of the words over the customer. Firstly, Reliance Jio asked the customer to share some details for further assistance.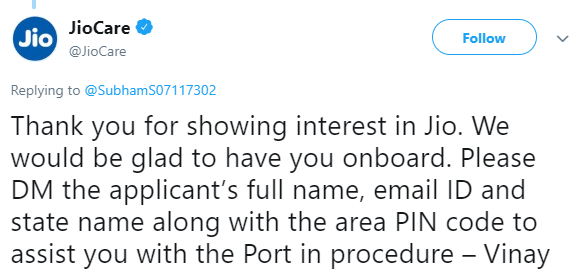 Soon Airtel also replied to the customer asking for a chance to change his mind. Check out what Airtel tweeted down below.

However, it seems customer was not satisfied with Airtel's response and he was in no mood to change his mind.

Finally, Subham Shaoo opted for Jio and shared his details with them. Jio was also quick to acknowledge the same and thanked the customer.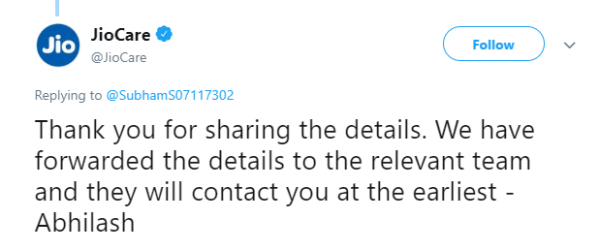 It is really refreshing to see the quick and effective response from Reliance Jio customer care.
What do you think? Tell us your thoughts in the comment section down below. Stay tuned to Filmymantra.com for more viral stories.