News & Gossip
AIIMS submits Sushant Singh's 'conclusive' autopsy analysis report to CBI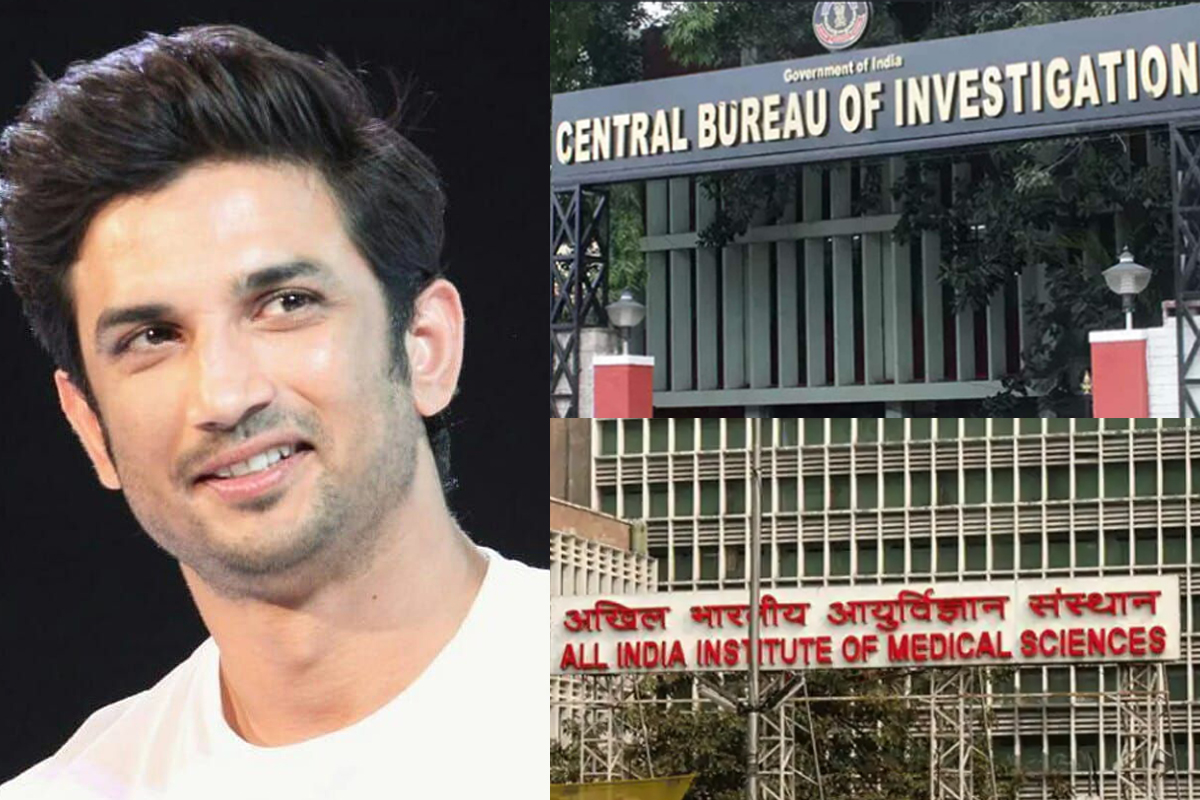 The most awaited 'conclusive' report of late actor Sushant Singh Rajput post-mortem analysis by All India Institute of Medical Science's forensic experts has finally been submitted to the Central Bureau of Investigation, on Monday. This report could reveal a lot about what had happened on June 14, on the day of SSR's demise. It has been more than a month since a team of forensic experts at AIIMS was drafting its final report based on the findings of late actor's autopsy report submitted by Cooper hospital, that had conducted Sushant's post-mortem the day 'Kedarnath' actor had died.
CBI which is leading the main investigation had reached out to AIIMS, soon after the agency launched its investigation in Rajput's death case, to get a second opinion on Mumbai Police's post mortem report. Now in the massive development, the special team of doctors at AIIMS has submitted its analysis report based on the late actor's autopsy report, photographic evidence and other things. As per a media report, CBI has accepted to receive 'conclusive findings' and now they will analyse this report by AIIMS and other evidences in order to solve if it was a case of suicide or not.
However, AIIMS' Forensic Medical Board head Dr Sudhir Gupta handling Sushant's case, finds a need to look into some legal aspects before reaching a "logical legal conclusion." The chairman of AIIMS' forensic team stated, "AIIMS and CBI are in agreement on the Sushant Singh Rajput death case but more deliberations are needed. There is a need to look into some legal aspects for a logical legal conclusion in due course of time. It will be totally conclusive."
Yesterday, denying the diversion of Sushant's death investigation from death to drugs, CBI issued a statement that read, "The Central Bureau of Investigation is conducting professional investigation related to death of Shri Sushant Singh Rajput in which all aspects are being looked at and no aspect has been ruled out as of date. Investigation is continuing."
To note, AIIMS conclusive report was previously to be submitted to CBI on September 22 but the meeting was postponed and now on September 28 the experts have finally handed over their findings to the investigating agency. Earlier, it was also in reports that the viscera received by the Department of Forensic Medicine and Toxicology at AIIMS was "of very less quantity and degenerated."
As per reports, the CBI had approached the AIIMS on August 21 for its medico-legal opinion in Sushant's case after the late actor's family members and fans on social media raised doubts on foul play. The hospital reportedly formed a five-member medical board of forensic experts under forensic department chief Dr Sudhir Gupta on the very same day to thoroughly inspect SSR's autopsy files.