Bigg Boss
After Shilpa Shinde Posted A Pic On Instagram, People Trolled Her And Called Her Sanjay Dutt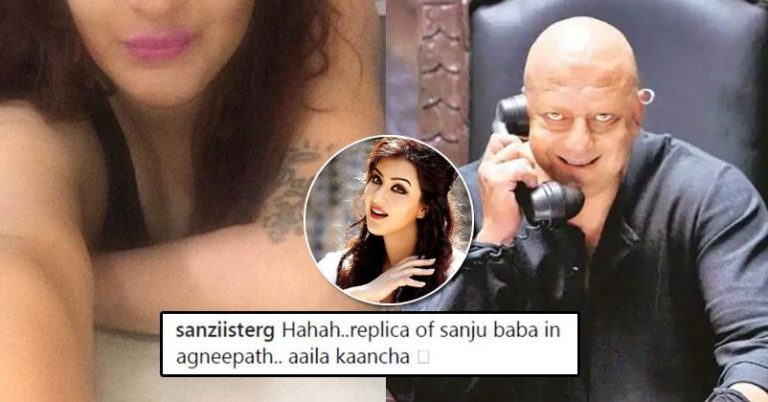 Shilpa Shinde, the winner of Bigg Boss 11 has been a contestant in the history of Bigg Boss, who has enjoyed a fandom beyond imagination! Throughout the show, the support and love she received from the people was exceptional and beyond any doubts absolutely huge! The lady is constantly in touch with her fans through the social media platforms and the fans continue to view her life from a bird's eye through social media! Well, in the process of gathering these many fans, she has managed gathering  alot many haters too and more than praises, Shilpa Shinde is known for being trolled for various reasons!
https://www.instagram.com/p/BjABClSAi7_/?taken-by=shilpa_shinde_official
So recently, Shilpa Shinde has been trolled for a hilarious reason! Shilpa Shinde uploaded a picture of her on her Instagram account and the reaction by the netizens was absolutely hilarious! People trolled Shilpa Shinde for her picture all left and right! The trolls were up to the extent of comparing Shilpa to Sanjay Dutt!
Here's the picture that Shilpa uploaded on Instagram and got called Sanjay Dutt!
https://www.instagram.com/p/BmlsrLinsOF/?utm_source=ig_embed&utm_campaign=embed_loading_state_control
The picture gave rise to a lot many trolls and here are a few:
"khud ka face dekh pahle… Chudail kahi ki 😒 Criminal"
"yeh buddiya khud aise post dalke bezzaattt hona mangti hai😆"
"daayan jaise lagtii haii, bhootni kahi ki👺"
"motti ji ko makeup laagana bhi nahi aati😂😂😂"
"itni moti hai khirki se fit bi nahi hogi😂😂😂 saand"
"iske jaise Dumbo aur namune main nahi aaj tak dekhe😂😂"
"Kitna darawana chehara bhayanak chudal"
"Saramkar es ummra me"
And a few more:




Stay tuned for more updates!