News & Gossip
After Rishabh Pant ' s Temporary Captain Remark For Tim Paine, Paine ' s Wife Calls Him Best Babysitter '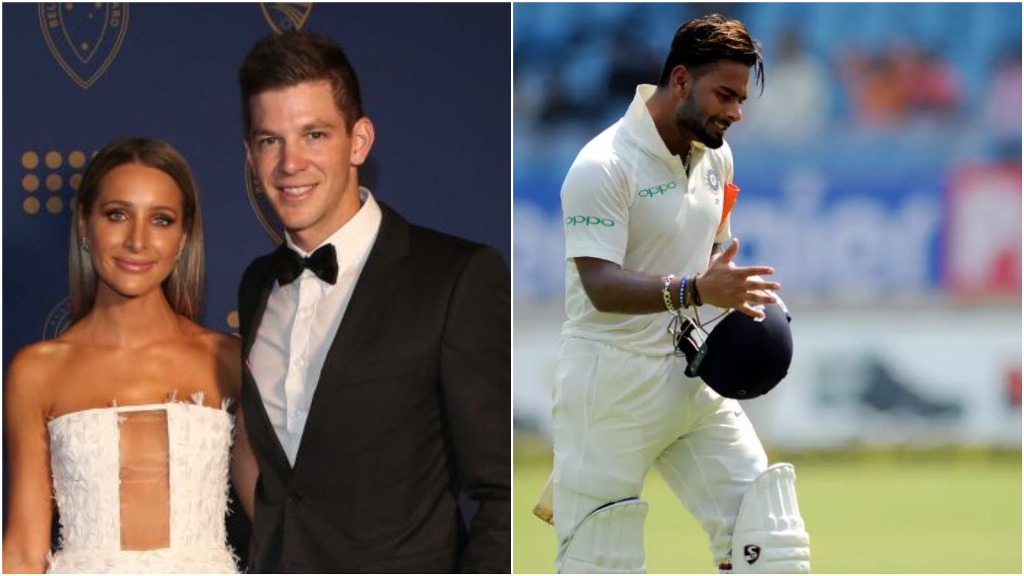 The ongoing test series between Australia and India will be known for a very long time. With an emphatic win in the third Test at MCG, Indian retains the Border-Gavaskar trophy. This win is extra special to all Indian fans, as it came after 38 years. Despite some amazing performances by ball and bat, this series also had a fair share of controversies. Interestingly, Australian Skipper Tim Paine is involved in all of them.
It all started during the second test, where Virat Kohli and Time Paine got into sledging war, which resulted in Indian Skipper getting criticized heavily. However, Austrian captain followed his sledging war in the third test, as he was involved in on-field banter with Rohit Sharma and Rishabh Pant.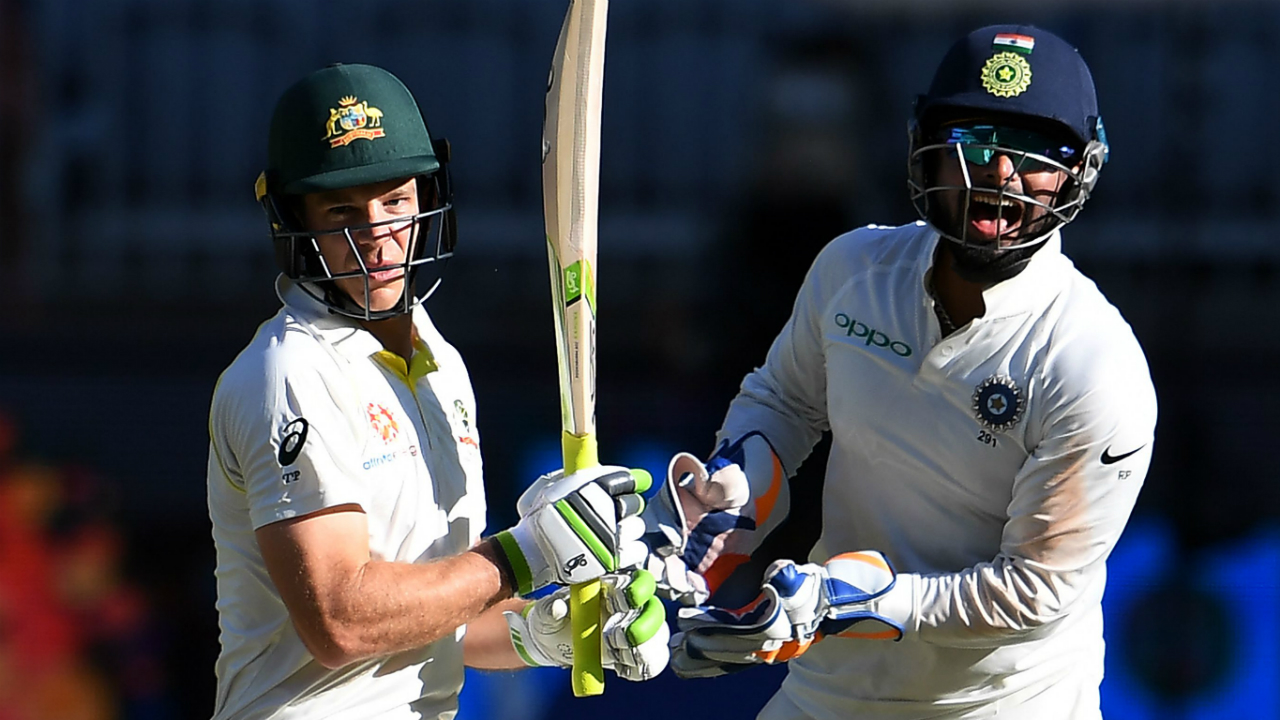 During the match, Tim Paine teased Rishabh Pant about the return of MS Dhoni in ODI squad and asked Pant to babysit his kids so that he could go to movies with his wife. It was pretty offensive comment form Australian Skipper, who got Pant's reply when he came to bat. Pant called Tim Paine "temporary captain."
Now, Tim Paine's wife Bonnie Maggs took to Instagram to share a story where Rishabh Pant can be see holding one of her kids, while Bonnie holding the other. She captioned the image with "best babysitter" and tagged Rishabh Pant. Check out the picture down below.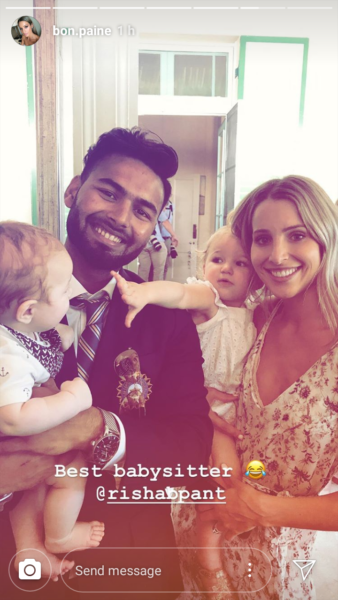 The picture proves that everything is well between the two. What do you think?