News & Gossip
After Breaking Up With His Girlfriend, This Guy Announced It On Billboard, Video Inside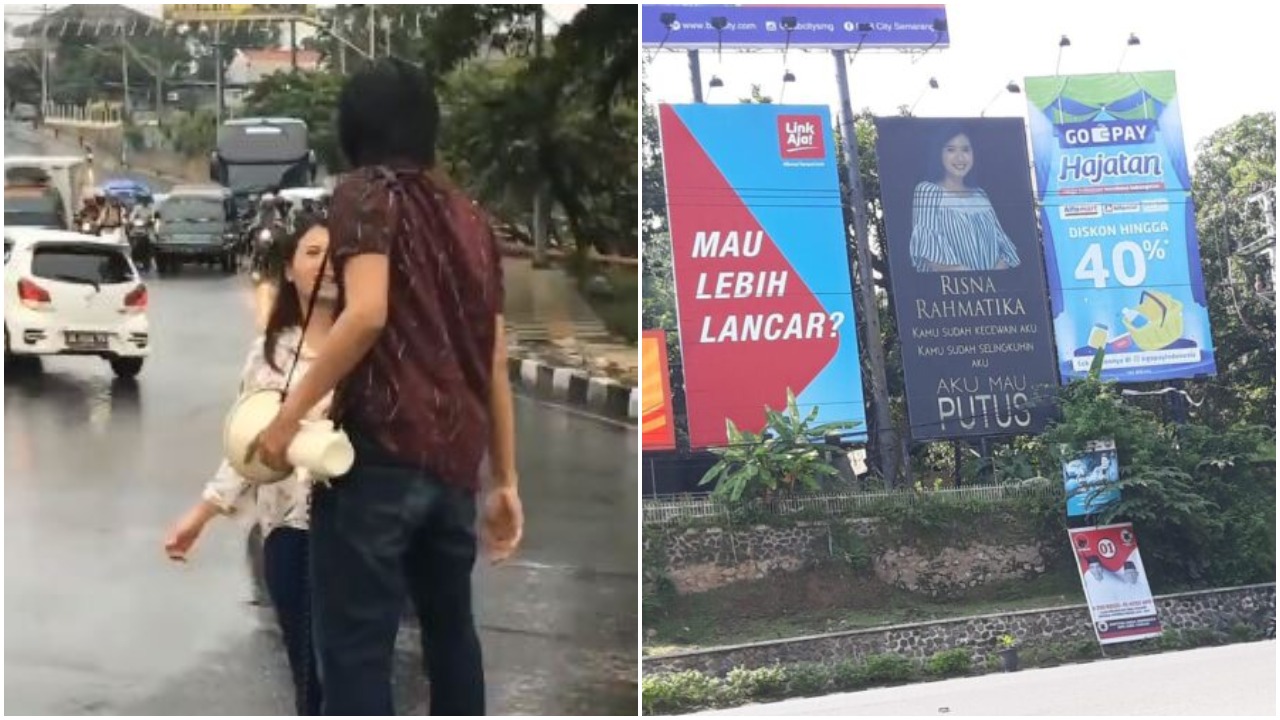 With the growing popularity of the internet, the world has become a very small place. Nowadays, we get to know about everything that is happening all across the world on our fingertip. The internet has also power to make anyone popular in a very short time, all thanks to their unique and different works.
Nowadays, the biggest change has come in the usage of billboards. Gone are the days when billboards were being used for marketing, currently it is being used for personal benefits too. This time, a boy broke up with his girlfriend in the most different way one could ever imagine. This boy actually announced his breakup by using billboards. We are talking about an Indonesian boy, whose video is going viral on the web.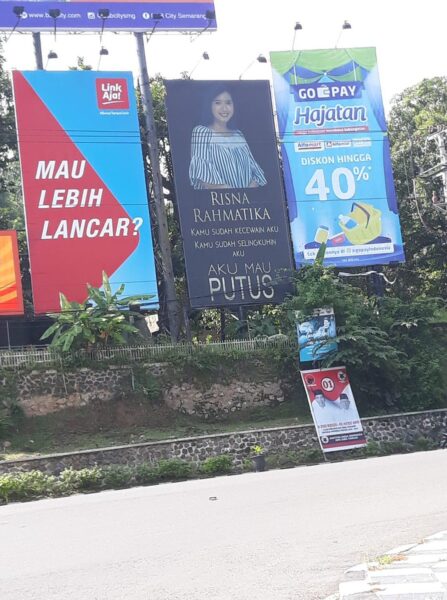 In the video, one can see a couple having an argument. The camera soon zoomed to the billboards that have a picture of the girl with a message written in the local language. The message reportedly translates to "Risna Rahmatika, you've been disappointed with me. You cheated on me. I want to break up."
Watch The Video:
Katakan PUTUS ter-SAVAGE !!!
baliho mameeennn … Balihooo !!! pic.twitter.com/FjGSxMXPBW

— Adit ⛄️ (@myxzyptlx) March 9, 2019
The way this guy broke up with his girlfriend is getting lots of praise from netizens. Look at what they are saying.
https://twitter.com/Jyrmdhn/status/1104387508400402432
*Man of this year* https://t.co/dReLFme3g1

— 화이팅 (@elvrgstn) March 15, 2019
Next level of break up. https://t.co/STmvbUu6vX

— Syamim Razak (@SYMRZK) March 11, 2019
https://twitter.com/nvrndhra/status/1104743831646294016
This is another level wehhhh hahaha https://t.co/BkOxK3w13S

— Someone You Know Before (@LOLShaika) March 11, 2019
Cewek : What Did It Cost?
Cowok : Everything! https://t.co/fVwpz2qx9y

— Brohim (@mustofabrohim) March 11, 2019
https://twitter.com/jpgkarinaa/status/1104916957709524992
lmfao this guy rented a billboard and got megaphone telling others the girl cheat on him 😂😂 https://t.co/6zLSelcty4

— akid (@akidhariz) March 11, 2019
https://twitter.com/videoplayback_/status/1104995676373413890
What do you think?