News & Gossip
Aditi Rao Hydari OPENS UP About Working With Ranveer Singh In Padmaavat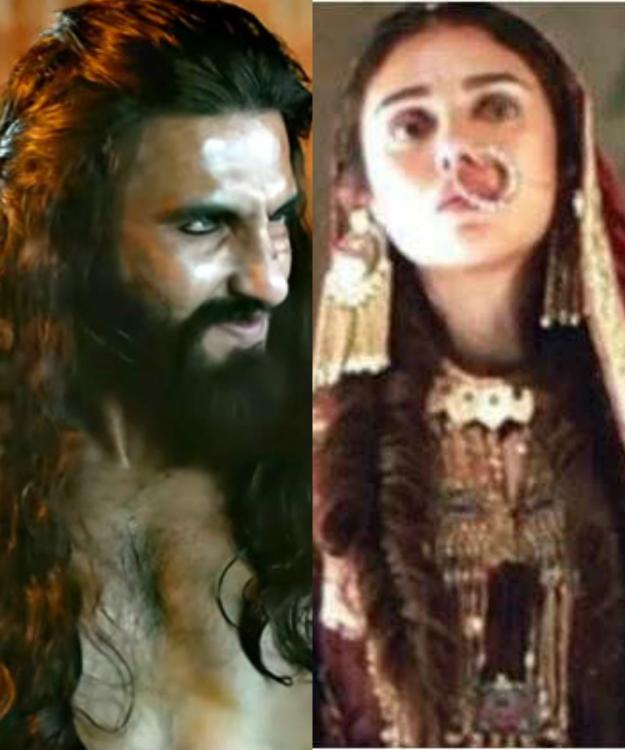 Amid huge chaos and outrage, Sanjay Leela Bhansali's magnum opus released on 25th January 2018 and doing phenomenal business at the box office. The movie is getting lots of praise from all around the world, all thanks to spectacular visuals and powerful performances. Every actor working in the period drama has received huge praise from the audience as well as critics. Aditi Rao Hydari also receives lots of love for her character Mahrunisa.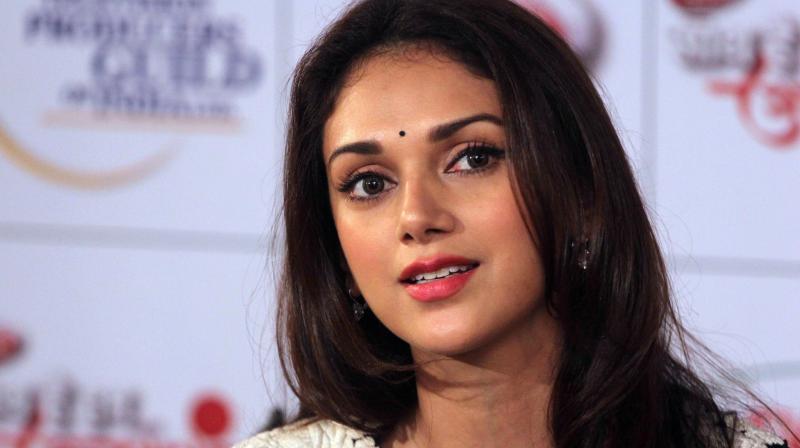 Aditi played the role of the daughter of Jalauddin Khilji, Mahrunisa. The actress is getting lots of praise from the audience for the way she has portrayed it on the big screen. The character was written beautifully by the director. She never bows down and kept her dignity till the end of the movie.
Now, Aditi Rao Hydari has talked about her experience of working in Sanjay Leela Bhansali's Padmaavat, her equation with Ranveer Singh and her character in an interview with online portal Pinkvilla.com. Scroll down to see highlights of the interviews.
When asked about how she is feeling after the movie got released, she said,
"Honestly, I was really really happy and you know how hard people have worked on the project. Sanjay sir makes his films with so much love and passion and he is someone who should be cherished. Every single person on the sets has given their blood and sweat. When the news came in, I was obviously happy for everyone. I think that collective prayers have worked for the film. In fact, people have loved the film and they are responding to it. For me, it has been really special – I think it's more than even I expected. Padmaavat had to earn love from people and I feel like they also felt the same way as we felt."
On being asked about her character and overwhelming response it has got, she said,
"It has been an overwhelming reaction. I was not in the posters or in the trailer and a lot many people didn't even know that I am a part of the film. It was a secret and the kind of the response that has come is amazing. I knew it will be good because the way Sanjay sir has written it. When people give you encouragement and love, you feel like you are on the right track. It gives you strength to keep believing and all the credits to Sanjay sir and the team that made the character of Mahru. When people take a bit of you back from the theatres, it's the biggest compliment that an actor can get. I was lucky to get the opportunity and many people asked me why didn't you promote the film and I said 'sometimes surprises are better'. In the West, actors do the special part and it's fine. It's only in India that people ask that you are not on the poster. I believe it's your work that speaks for you and the effect you have on the people. I literally wept when I saw the first reaction"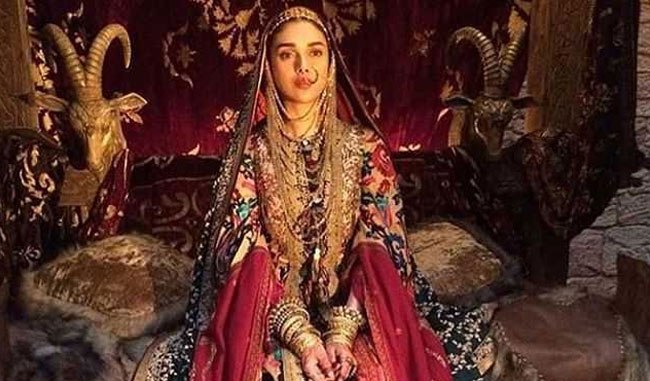 In Padmaavat, viewers got to see the brutal side of Alauddin Khilji. When she was asked about how difficult it was for her to shoot such scenes, Aditi Rao Hydari added,
"You are right! Khilji is temperamental and intimidating as a character, but the fact that he respects his girl somewhere is there – she is the queen and he does give her that respect and position. She has the courage to stand in front of him – I like that about my character. Her love for Khilji never dies and it's from his side too. Sanjay sir also felt that despite the temperamental nature of Khilji's character, the fact that she is the queen is always there somewhere. She never loses her dignity and looks into his eyes and answers back. Dignity with regalness is something that I love about the character."
She further added,
"Ranveer Singh is an actor that you would love to react to. There were times when he used to look at me and I would flinch because he was scary. But, the character had that strength to give it back. I really love how Sanjay sir writes his characters and as you rightly said, there was vulnerability and daintiness in her character. You could see the innocence in her eyes, but she is a strong girl. She doesn't speak much, but her lines did make an impact. At the end when I was sent to 'kalkothri', he said that 'I kept you in heart' and she replies back saying that 'I did this to save from your sins'. The love is pretty much evident, but Khilji's ways are strange to express his love – he was destructive."
When asked about her experience of working with Sanjay Leela Bhansali, Aditi Rao Hydari said,
"It has been a childhood dream to work with him and just to be a part of that cinematic vision. I always wanted to be directed by him and it was a thrill. When a director has that passion and actually breathes every scene, they should go to any extent to get it right. As an actor, I believe, I will give my best to that vision. Obviously, he gives space to the actors and as long as you need any help to understand the scene, he is always around to help. If something is hurting you, he will just say relax and get it sorted, we are waiting – the kind of space and respect he gives to an actor's emotional journey for me is really amazing. You don't feel pushed – at least I felt loved and protected. I had that space to explore the character and he keeps adding inputs. It's challenging and thrilling at the same time for an actor. He is a taskmaster, but you feel accomplished when you see yourself on the screen."
What do you have to say about Aditi Rao Hydari? Share your thoughts in the comment section down below.