News & Gossip
Actor Aadhya Anand who won million hearts with her incredible acting in Bombay Begums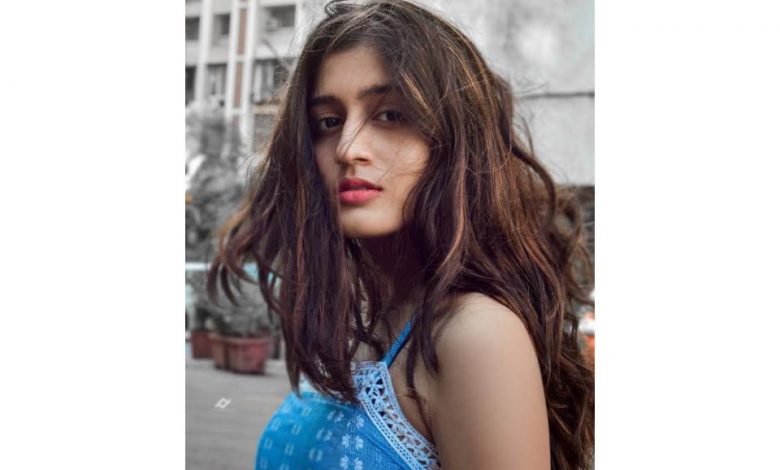 Netflix's famous drama series "Bombay Begums" needs to introduction. The life of five different women at different stages in their life, trying to manage and balance it in the bustling city of Mumbai is shown in the drama. The character of Shai Irani was enacted by a very talented, beautiful actress Aadhya Anand who received applauds for her acting skills in Bombay Begums. The actress soon set the stage on fire with her multi-talented assets.
The Bollywood film industry & the OTT platforms nowadays are seeing emerging with new talents. Aadhya Anand is one such fresh face that is barely sixteen and has already worked in various stage shows and appeared in movies too! She shuffles calmly between her work life and education and believes that education never should take a backseat while chasing your goals.
Born and brought up in Singapore, Aadhya Anand made stage appearances in many Singaporean TV Shows as well as Cinema. Her films "A Yellow Bird" & "Utter 2016: One Hour to Daylight" both were highly appreciated movies and had made their way to Cannes Film Festival. The movies proved to be a head-turner for many filmmakers due to the directorial and acting skills of the entire team.
On the other work front, Aadhya Anand had also played significant roles in National as well as International award-winning Singaporean TV shows: "Lion Mums", "2&3", "Whoopie's World Season 1-4", "Menantu International 2", "Word Whizz", and "Slime Pit" to name a few.
Presently Aadhya Anand is completely encircled by the amazing work-life with zero intentions of backing out now. At this stage, she seemed to be dedicated and devoted to her work life. She selectively picks her roles and gives 100% in enacting them. There are her two upcoming projects for which she will be soon starting shooting.
When asked about how she started working at this tender age & her experience of Bombay Begums, Aadhya replied, "For many acting is merely a task or a routine work to do, but for me, it is one of the most reviving and soothing places on the Earth. I get to enact various characters, learn different languages, grasp many new skills, and most satisfyingly understand society. Bombay Begum's cast was the ecstatic moment for me when I met such senior & reputed actors who always used to encourage me to give my best. I am always thankful to Singaporean Cinema for being kind to me and this is the reason why I ventured into more serious roles. When I get any offer, I firstly challenge myself for the character I want to play. I get many offers for TV shows as well as for movies. I am also asked to choose between TV & Films. My answer to such a question will always remain the same. A character, whether for a TV Show or a Film, when played dedicatedly, uniquely, the efforts of the actor always gets a highlight & I am truly ready to accept any challenge for any character in my life. I want to be successful in every role I am playing. Well, the Web is currently the new normal for both movies and TV Shows. Bombay Begums was an engaging web series in which I have accepted the challenge of the role and tried my level best to justify my role in it."