News & Gossip
Abhishek Bachchan Gave Savage Reply To People Who Trolled Big B And Aamir For Serving Food At Isha Ambani's Wedding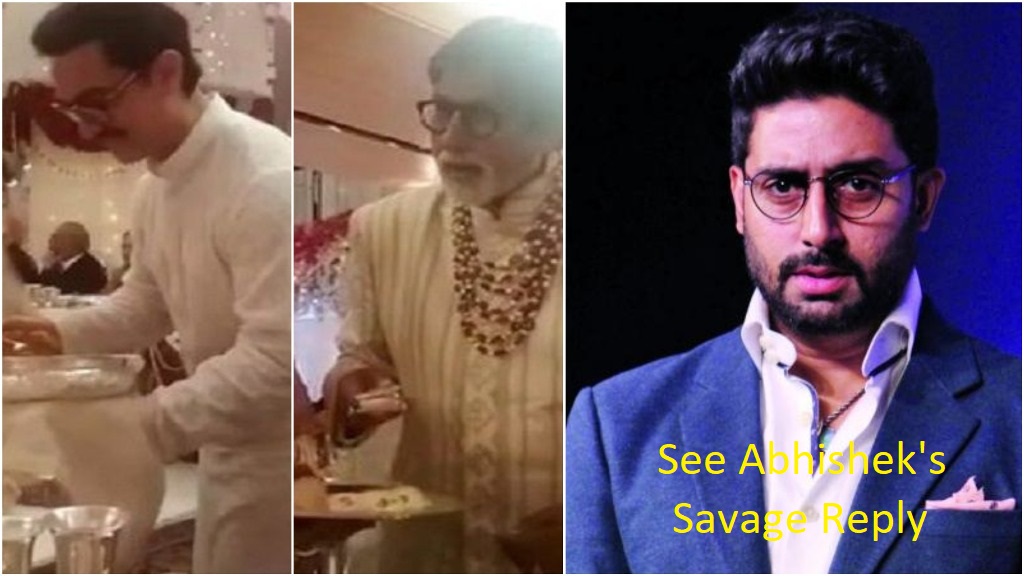 Mukesh Ambani and Nita Ambani's daughter Isha Ambani got married to Anand Piramal in the biggest wedding of ages. The wedding was a star-studded affair with who's who of Bollywood in attendance. A lot has been written about the wedding in the media. Trolls also came in all gun blazing, as they trolled several celebrities for various reasons. They trolled SRK and Salman Khan for dancing at the wedding.
However, they crossed all the boundaries when they trolled Amitabh Bachchan and Aamir Khan for serving food at the wedding ceremony. Some of them even called out both the stars saying that B-Town stars will do anything for the money. It is not cool, folks.
https://twitter.com/rose_k01/status/1073662084569808897
People should criticize celebrities when it has an option, but trolling celebs for the sake of making fun is not a good way to go at any cost. Relatives and friends serve food at weddings in every Indian wedding, so what was the big deal when Aamir and Big B served the food. It is very kind of them, as it shows they are also like normal people.
https://twitter.com/pirshakir/status/1073800423943823361
Not only Aamir and Big B, even Abhishek Bachchan and SRK also served the food at the wedding. Pictures of them have also popped up on the social media. Look at the picture down below.
1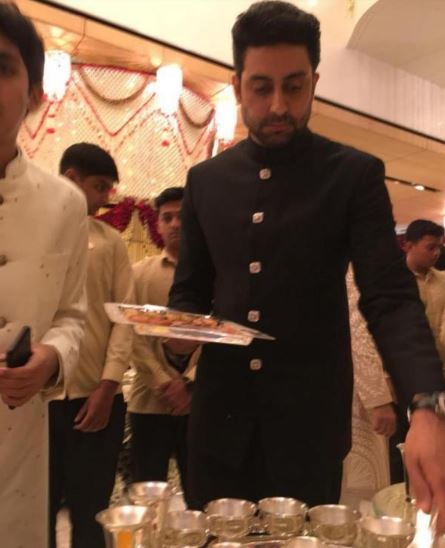 2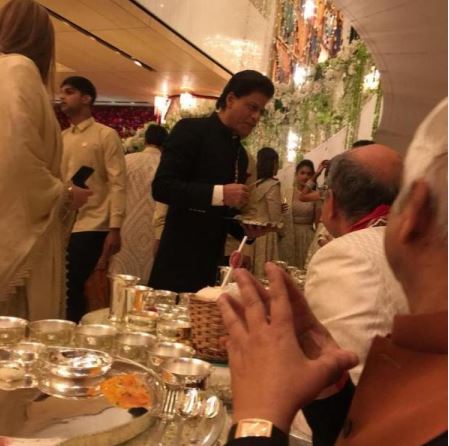 Finally, Abhishek took to Twitter to shut down all the trolls for their foolish outburst. He responded to one of the fan clarifying the reason behind the same. Abhishek tweeted,
"It is a tradition called "sajjan ghot". The brides family feeds the grooms family."
Abhishek gave a very subtle reply to the troll which should be enough for them realize their mistakes. Amitabh Bachchan, SRK, Aamir and Abhishek were doing exactly the things any friends would do at their loved one's wedding.