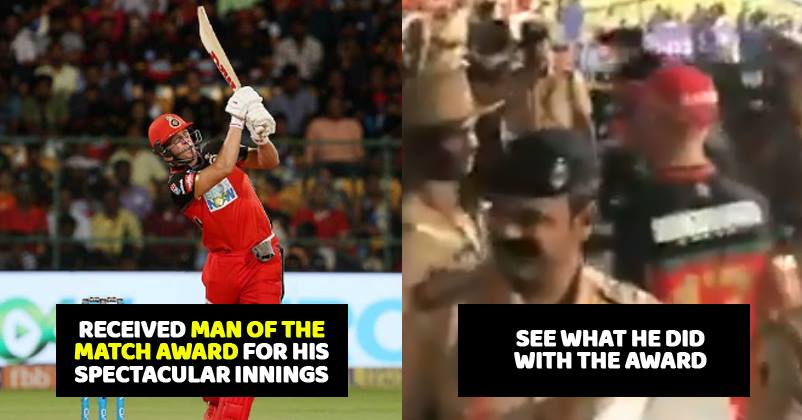 AB as always never fails to astonish his fans, he was a treat to the eyes during the SRH vs RCB match.
Fans witnessed which is said to be the best catch of IPL 2018.
Firstly, he showed his batting skills by scoring 69 runs in the first innings and then fetched an unbelievable catch at the boundary flaunting his flexibility.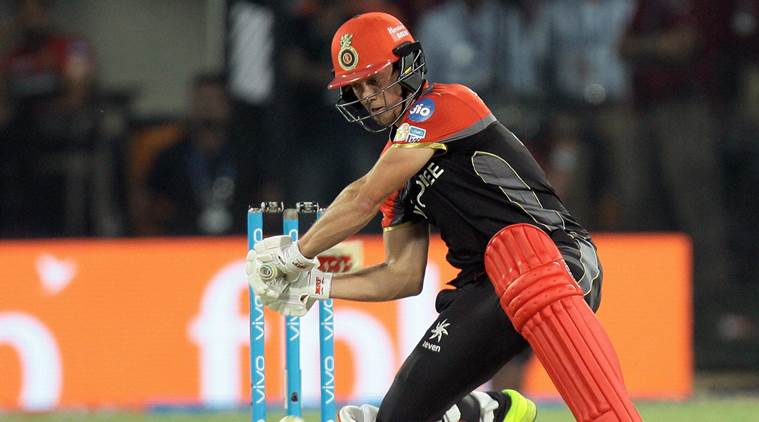 It was sure that he will be awarded as the Man of the Match for this particular match for his performance. However, the cricketer showed his kindness by doing a sweet gesture after the post-match ceremony.
After he was officially awarded as a man of the match he went to the fans and handed his award to a fan. It was his way of thanking to the fans for their love and support.