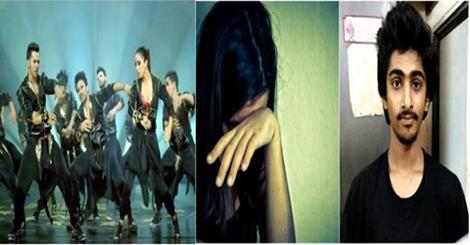 Just after the release of Blockbuster movie "Anybody Can Dance 2″, the movie has come to limelight but for no good reason. No Nothing controversial was shown in the movie, or any political party have asked to ban it. But allegedly a back up dancer from the movie, Nilesh Nirbhavane, has raped a teenage girl who was differently able.
Moreover, on further investigation it came out that Nilesh along with one of his friend used to take the 14-year-old girl in an isolated place and rape her. This was going through since May 25. But it was only after the school teacher noticed the change in the behavior of the girl, that she broke down and confessed about the incident.
Deputy Commissioner of Police Vinay Kumar Rathod said "Initially, she had given the names of three accused. We took in one of them for inquiry, but investigations revealed he had no role to play in the incident. However, the girl described Nirbhavane using a distinctive feature that he had two broken front teeth.
When Nilesh Nirbhavane was confronted with he accusation, he confessed about his deed and have been booked under Sections 376D (gang rape), 377 (unnatural offences) and 34 (acts done by several persons in furtherance of common intention) of the Indian Penal Code.