News
Aayush and Warina receive the warmest welcome into the Bollywood Industry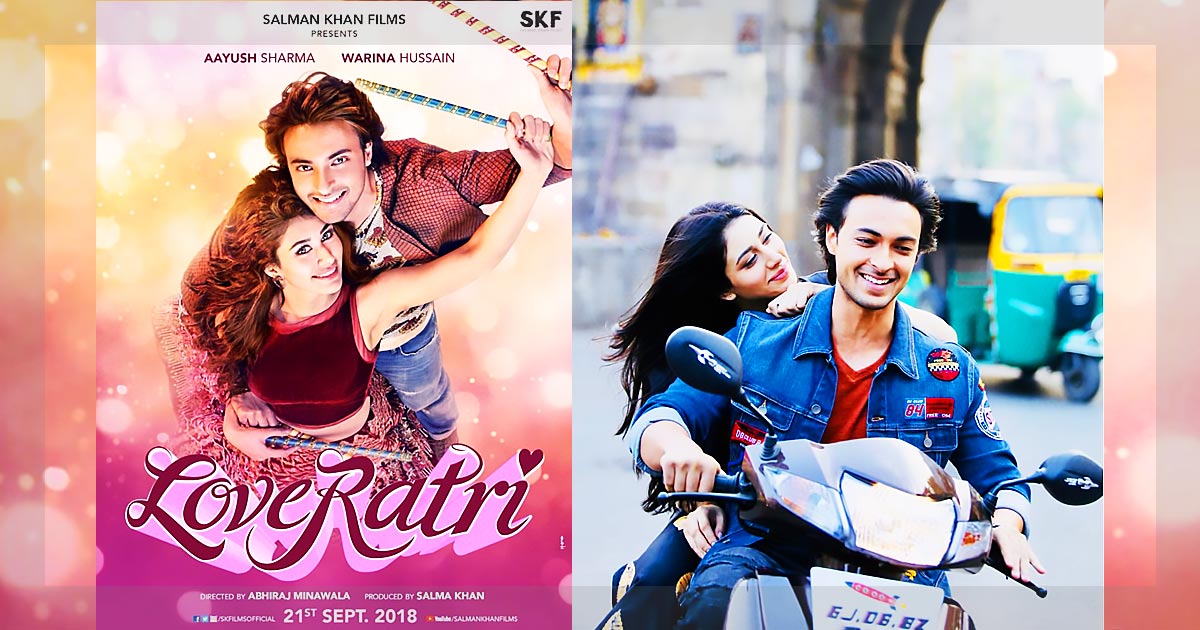 Salman Khan Films' Loveratri, starring debutants, Aayush Sharma and Warina Hussain is taking the internet by the storm.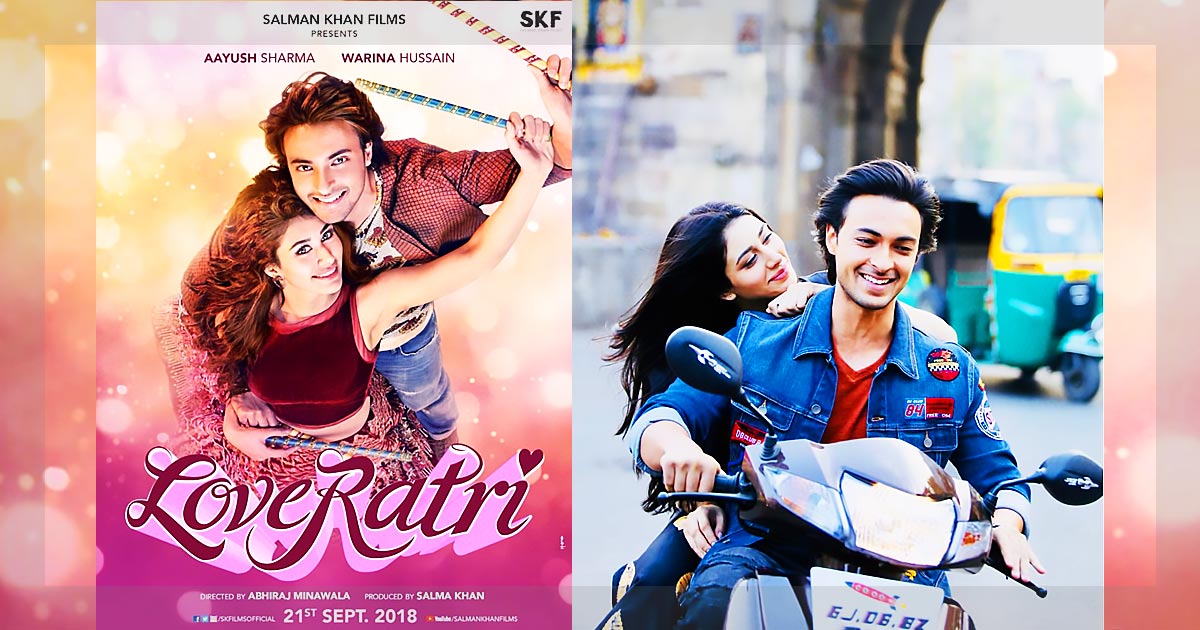 The 9 days to Navratri in other words Loveratri were celebrated by 9 personalities building the anticipation towards the trailer even more! A celebration of love, family, and friendship, the film trailer countdown began raking in immense support from these B-Town celebrities. Stars like Shilpa Shetty, Riteish and Genelia Deshmukh, Sonakshi Sinha, Jacqueline Fernandes and Sonam Kapoor amongst others shared their support for the young debutants, Aayush and Warina on social media. While Salman Khan started the trail of praise, it was only befitting that it ended with him!
Here is what they had to say:
9 Din main dekho #Loveratri ka trailer. 6th August! #LoveTakesOver

@aaysharma @warina_hussain @abhiraj21288 @skfilmsofficial @tseries pic.twitter.com/dKcbMppncY

— Salman Khan (@BeingSalmanKhan) July 28, 2018
https://twitter.com/sonakshisinha/status/1023558473919946752
Can feel the love already 💕 All the best @aaysharma & @warina_hussain. #Loveratri trailer out in 7 days guys. #6thAugust #LoveTakesOver pic.twitter.com/9DOI9r3SqA

— Riteish Deshmukh (@Riteishd) July 30, 2018
https://twitter.com/geneliad/status/1023928432495865861
#Loveratri is going to be a celebration of family, friendship and love 😍 All the very best @aaysharma, go rock it! Trailer out in just 6 days #LoveTakesOver pic.twitter.com/9OrBQjNyzu

— SHILPA SHETTY KUNDRA (@TheShilpaShetty) July 31, 2018
This chhokra looks damn cool 😎 Super-excited for you @aaysharma ! #Loveratri trailer in just 5 days! #LoveTakesOver @Warina_Hussain @BeingSalmanKhan @SKFilmsOfficial @abhiraj21288 pic.twitter.com/ILpgoDtGix

— Jacqueline Fernandez (@Asli_Jacqueline) August 1, 2018
Every father-daughter relationship is special… And this one looks special too. Can't wait for the #Loveratri trailer. Wish you all the luck and love @aaysharma @Warina_Hussain! #LoveTakesOver in 4 days. #6thAugust@BeingSalmanKhan @abhiraj21288 @SKFilmsOfficial @TSeries pic.twitter.com/afI7RkgZG7

— Sonam K Ahuja (@sonamakapoor) August 2, 2018
Yeh dosti hai special 👬 @aaysharma All the best for #Loveratri trailer!! 🤟 #LoveTakesOver in 3 days. @warina_hussain @beingsalmankhan @skfilmsofficial @abhiraj21288 pic.twitter.com/yejUr3ZgC8

— VarunDhawan (@Varun_dvn) August 3, 2018
https://www.instagram.com/p/BmD7HcSAmDc/?taken-by=katrinakaif
Kuch hi ghanton mein.. shuru hone wala hai Kya ? #Loveratri ! Kyu ? bcoz #LoveTakesOver! Kaise ? #LoveratriTrailer ke saath! So be there . @aaysharma @warina_hussain @skfilmsofficial @tseries @abhiraj21288 pic.twitter.com/GxogcukG4v

— Salman Khan (@BeingSalmanKhan) August 6, 2018
Here's wishing Aayush, Warina and Team Loveratri all the success!
Salman Khan Films present Loveratri starring Aayush Sharma and Warina Hussain is directed by Abhiraj Minawala and produced by Salma Khan. The film is slated to release on 5th October 2018.