News & Gossip
Aamir Khan: Not in Favour of Censorship, Surprised NH10 Was Denied Certificate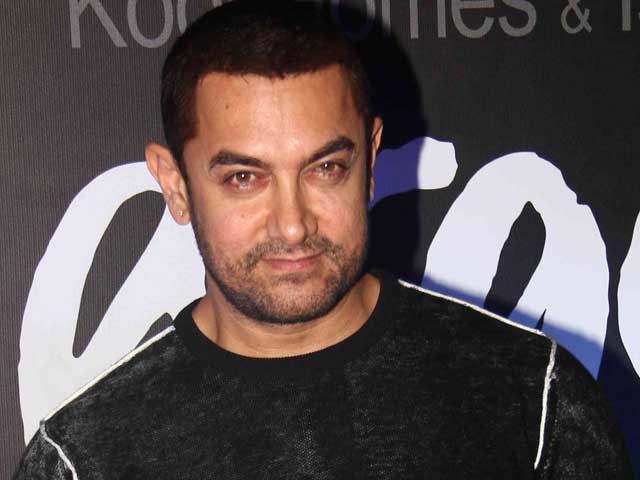 Aamir Khan: Not in Favour of Censorship, Surprised NH10 Was Denied Certificate
"I AM IN FAVOUR OF THE RATING SYSTEM. I THINK WE SHOULD NOT TRY AND PRE-EMPT WHAT THE CENSOR CERTIFICATION WILL BE AND HOW THE MEMBERS WILL REACT," SAID AAMIR
There was plenty to drink in at the trailer launch of Margarita, With a Straw, a film based on the story of a homosexual woman suffering from cerebral palsy. But it was the recent censor developments that provided plenty of food for thought. The trailer of the film has been certified UA but with the word 'lesbian' removed from the recent Dum Laga Ke Haisha, are the makers of the film concerned? (Also read: Aamir Khan, be a Responsible Celebrity, Says Open Letter)
Director Shonali Bose said, "We can't predict what the Censor Board will do. So, we'll just wait around and look for what they come out with. Personally, I am anti-censorship. I feel there should be a rating system. I feel ridiculous the way we are infantalised in our country this way."
A view echoed by Aamir Khan, who was present to lend his star power to the film after it was highly recommended to him by wife Kiran. Aamir said, "I am also not in favour of censorship but I am in favour of the rating system. I think we should not try and pre-empt what the Censor certification will be and how the members will react. I think we should allow them to see it in an un-biased manner without any pressure but in a country like India, which is a democratic country, where there is freedom of speech, it will be quite difficult to not allow a film release on unreasonable grounds."
However, Aamir was caught rather off-guard when it came to the recent censor developments that seem to have stopped NH10 in its tracks. When a reporter brought to the actor's attention that NH10 has been denied certification, a rather surprised Aamir said, "Yes, it is rather unusual. I am also surprised to hear that the film has been denied certification which something extremely unusual and unprecedented."
And while Aamir reiterated his belief in freedom of speech, he decided to reserve his comments on anything that didn't come with a straw!
When asked about his recent comments on the AIB Roast, Aamir said "See, I think you talk about this film today. I think you'll get many opportunities to ask me on AIB Roast and whatever I have answered, you must have read."
Considering the positive reviews that are pouring in from across the globe for Margarita, With a Straw and actress Kalki Koechlin's performance, that's a sentiment we can say cheers to.