News & Gossip
Aamir Khan had a gala time with Kiran Rao and Reena Dutta.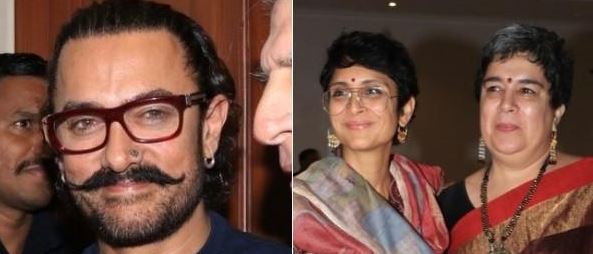 As we know Aamir Khan and Reena Dutta divorced 15 years ago, but the bond between Reena Dutta and Aamir Khan is the same. Aamir Khan divorced his first wife Reena Dutta in 2002 but he is always concerned and cares for Reena Dutta. reena Dutta is always seen in parties and spending time with Aamir Khan and his family that consists of his second wife Kiran Rao and son Azad.
Recently Aamir Khan attended an event in the city with his wife  Kiran Rao and at the same event  His ex-wife Reena Dutta was also present. Kiran Rao and Reena Dutta have a great bond. The were seen happy and they took pictures together. Even Mukesh Ambani and Ratan Tata were also present at the same event. Aamir Khan clicked pictures with these businessmen. The conference was at  Paani Foundation's which was held in Mumbai on Friday.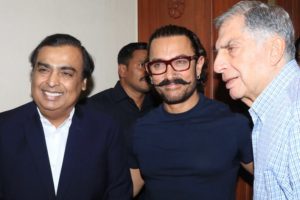 At that conference at Paani foundation, aamir khan was asked that how he achieves the great success he said I just pick stories which I love and stories which move on.I prefer with what I am personally feeling towards the story, and at that time, I don't think of how the audience or the box-office will react. For me, it's the journey of playing a character, which is exciting. It could be any genre comedy, action or drama. He he hopes that people love his work n film.You have to remember those are not my successes alone. It's the director's, writer's, co-actors' and all the other departments', who have contributed to the film.Aamir Khan will next be seen in thugs of Hindostan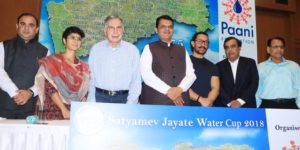 On the work front, Aamir Khan will next be seen in Thugs Of Hindostan. The movie also features Katrina Kaif Amitabh Bachchan and Fatima Sana Shaikh in lead roles.
For more updates stay tuned to filmy mantra.