News & Gossip
A Twitter User Shared A Video Showing Her Cat ' s Drinking Problem, Twitter Is In Splits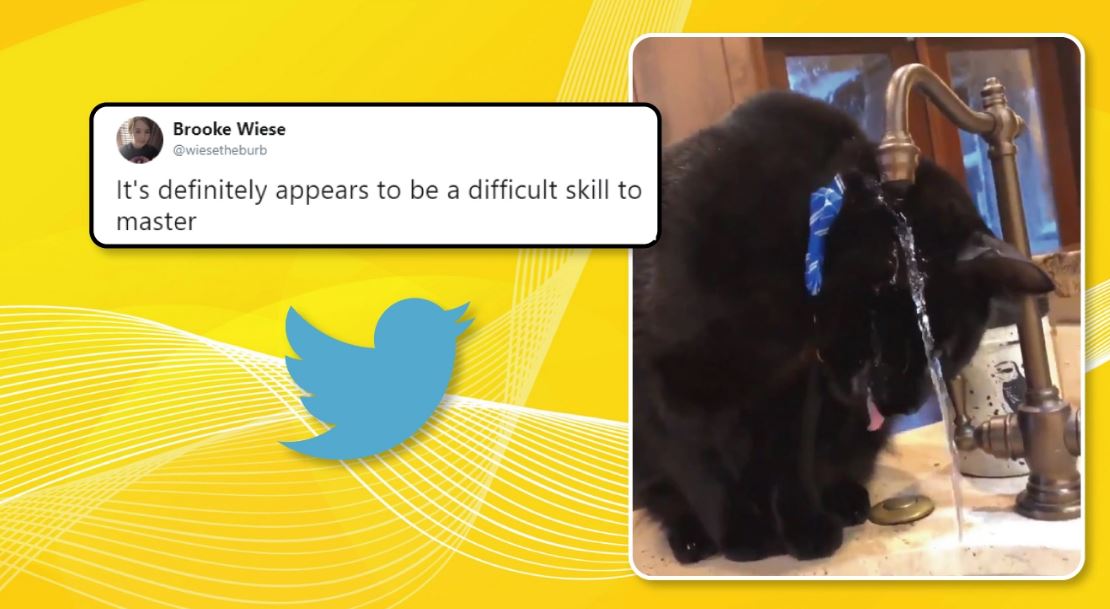 Pets are one of the best companions one can ask for. Whether you are a cat person or do person, everyone loves to have a cat. After all, their unconditional love and funny antics are more than enough to make anyone's day.
Nowadays, a video of a cat is going viral on social media with several people talking about it. It so happened that a Twitter user who goes by the name Mads (@MaddieJoel) shared a video of her cat having quite difficulties in drinking water. She shared the video with a caption that reads, "My son is really bad at drinking water." The video went viral in no time with people reacting to it in their own hilarious way.
In the video, a beautiful black cat named Dine can be seen struggling to drink water from the tap. By the time of writing, the video has received more than 5.63 million views on Twitter. As soon as this video went viral, many others also started posting videos of their own pet drinking water.
Watch The Video:
https://twitter.com/MaddieJoel/status/1096497650952617984
After seeing the popularity of the cat, the Twitter user also shared his Instagram account. She also urged people to adopt animals from a local shelter as there are several animals waiting for a home.
https://twitter.com/MaddieJoel/status/1096865591929929729
This Is How Netizens Reacted:
https://twitter.com/vectorbae/status/1096863406781595648
Good cats pic.twitter.com/q5qtQQ8hYN

— вʟм | stevekb | 2/2 (@SteveKB) February 16, 2019
she the best plumber pic.twitter.com/TYdKjCpGU0

— rct (@soy_rct) February 17, 2019
But he's a cute little guy so he gets a pass!

— Edwin Roman (@edwinromancom) February 17, 2019
https://twitter.com/atshitshisalad/status/1096849412771450881
it's terrible that i remember this exact episode of gravity falls TERRIBLE

— im just here for bts memes (@aint_no_fish) February 17, 2019
Is your pet like this? What do you think of this video? Tell us your thoughts in the comment section down below.