News & Gossip
A Fan Enter The Field To Kiss Rohit Sharma, His Wife And Chahal's Reactions Are EPIC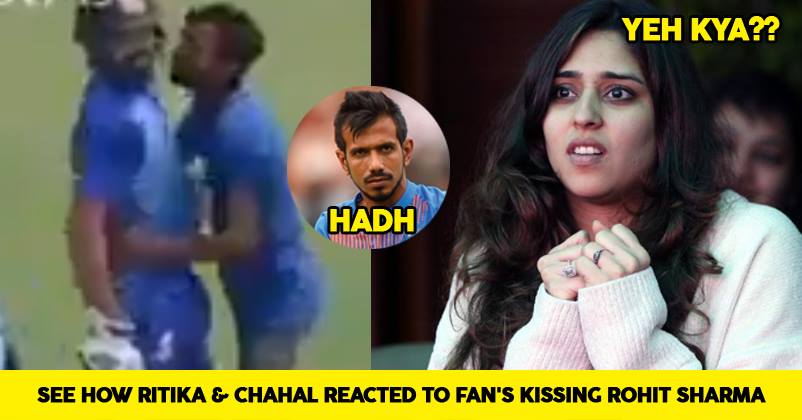 Fans breaching the security and entering the field is not usual in any sports. However, we have been seeing several instances of the same in Indian cricket that too pretty frequent. A similar thing happened recently when a fan ran to the cricket field and tried to kiss Indian opener, Rohit Sharma when he was batting for Mumbai during a Vijay Hazare match.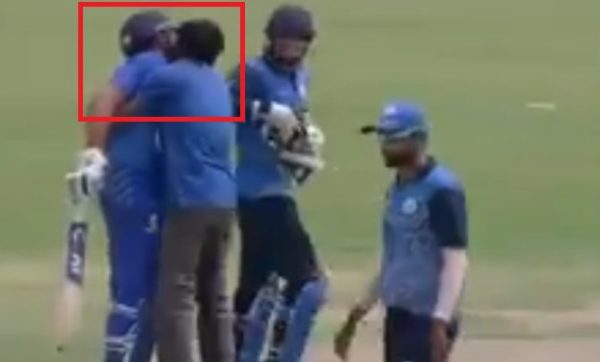 First of all, this fan made his way to the ground and touched Rohit's feet. Then he tried to Kiss Rohit forcefully making Indian batsman very uncomfortable. After that, the fan once again touched his feet and rat out of the field. He ran off dancing and celebrating his moment.
Watch The Video:
https://twitter.com/AksShivam/status/1051796796966547456
This incident of the fan has caught the attention of Rohit's wife Ritika Sajde, who shared a snapshot of a newspaper with a comment for Yuzvendra Chahal. The caption reads, "You and I both have competitions"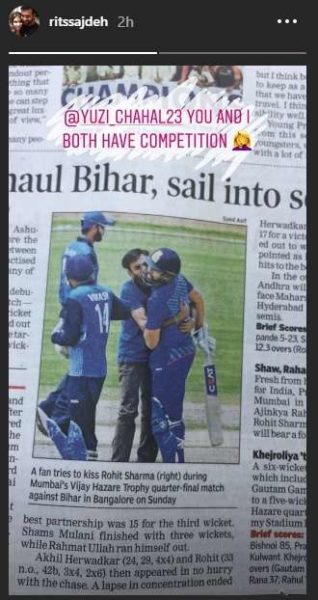 In reply, Yuzvendra Chahal wrote, "Bhabhi yeah kya ho raha hai, yeah kya ho raha hai (What is this happening?)"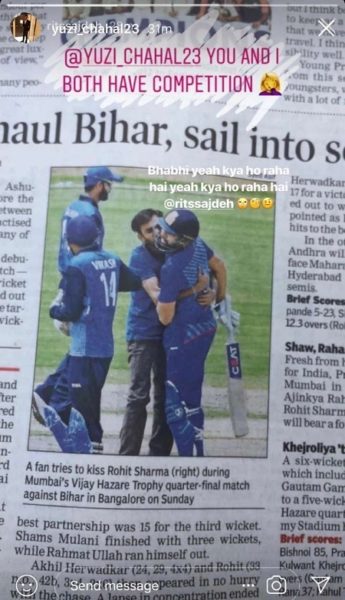 Currently, Rohit Sharma is playing for Mumbai in the Vijay Hazare Trophy, as he was not playing during India Vs West Indies Test Series. Mumbai won the match against Bihar quite comfortably as they were chasing just 70 runs.
It is really something security should take notice off. Fans are breaching the security quite often, which can lead to some mishap in the future.
What do you think about this? Tell us your thoughts in the comment section down below. Stay tuned to this space for more viral stories.